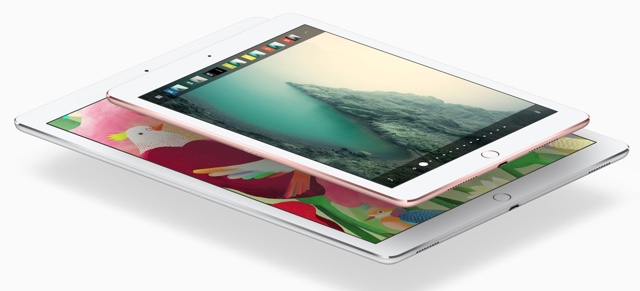 During the iPad Pro 9.7-inch announcement, Apple made the bold claim that its new tablet is 'The Ultimate PC Replacement'. Apple is really pushing the tablet as 'The next personal computer' and rightly so, as it features specifications that are better than most in-use PCs out there. iPad Pro with its 12.9-inch display is a powerhouse, and the 9.7-inch variant is no exception. The highlight of the new tablet is the 9.7-inch Retina Display, which features the same 2048×1536 pixel resolution.
What's changed is the technology that powers the screen. It offers the true tone technology, which adjust the colors on the display based on the lighting in the room. The screen is less reflective and bright, offering the best visual experience to the user. According to Apple iPad Pro display features the same color space as the cinema industry, as it features a wider color gamut capable of giving 25 percent greater color saturation. Perhaps the most important change in the new display is the addition of True Tone. The updated display offers advanced four channel ambient light sensors that adjust the on-screen colors and their intensity according to the current environment. Apple compared it to how the color of a paper changes when you go from high light environment to a darker one. This will make reading more comfortable to the eye, and give a feeling like you are reading off a sheet of paper, rather than a digital display.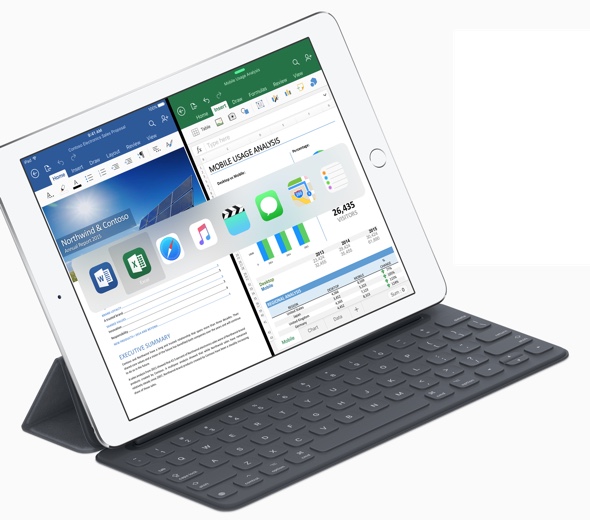 Specs wise iPad Pro does not fail to impress, as it features the same 64-bit A9X chip, same one that powers the larger model. M9 coprocessor is also present on the device making it possible for it to offer around 10 hours of running time. Just like the larger iPad Pro, the new 9.7-inch iPad Pro even features high-fidelity speakers in all four corners. It also adjusts the sound frequencies automatically depending on the orientation of the device and how you are holding it.
When it come to cameras the smaller iPad Pro beats the larger 12.9-inch iPad Pro model as it features a 12-megapixel iSight camera. It even has the upgraded 5-megapixel front camera, whereas the iPad Pro 12.9-inch only has a 1.2-megapixel lens on the front.
Unlike iPad Air 2, iPad Pro 9.7-inch supports Apple Pencil as well as has a Smart Cover of its own. Like iPhone SE, Apple has also announced iPad Pro in rose gold color. It will also be available in usual gold, silver and space grey options. For the first time Apple has also added the 256GB model for 9.7-inch iPad in addition to 32GB and 128GB options.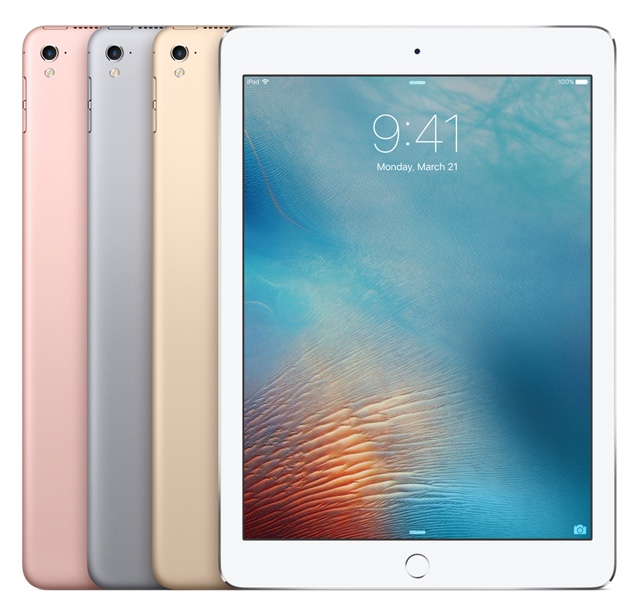 You can buy the new iPad Pro at a starting price of $599 with 32GB storage and non-cellular capabilities. The cellular version is available at a base price of $749.
iPad Pro 32GB WiFi: $599
iPad Pro 128GB WiFi: $749
iPad Pro 256GB WiFi: $899
iPad Pro 32GB Cellular: $729
iPad Pro 128GB Cellular: $879
iPad Pro 256GB Cellular: $1029