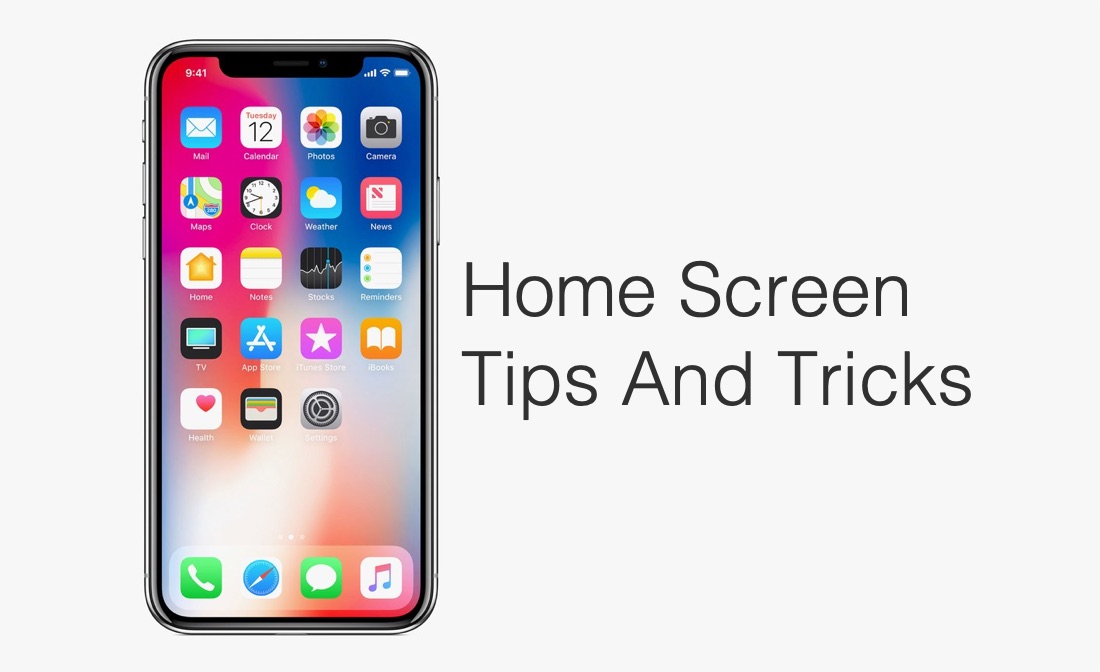 iOS is full of pleasant surprises and tricks that many of its users are not familiar with. If you're new to the iPhone or are not familiar with many of its features, then we have got the perfect post for you. In this article we have shared 5 home screen tricks and many iOS users are not familiar with. These home screen tips are not only cool but most of them are also very useful and can help in improving your iOS experience.
In this article we have shared 5 clever home screen tricks that allow you to customize the look and feel of your iPhone's home without jailbreak. So without any further ado, let's take a look at 5 home screen tricks you probably don't know about.
1. Move Multiple Icons
Have you ever tried rearranging the layout of your home screen icons? If yes, then you would definitely know that it can be a very annoying and tedious process since you have to move each and every icon individually. What many users don't know is starting iOS 11, iPhone now allows users to move multiple app icons at the same time. You can add multiple icons in your selection and move them inside a folder or to another page simultaneously.
To move multiple icons at once put your home screen icons in wiggle mode and select one of the app icons you want to move. Then using your other finger tap on the icons you want to add to the selection stack. Once all icons have been added to the stack swipe to change page or tap on a folder to open it. Finally move the stack to the place you want to move the icons to and release your finger.
2. Add Folders To Dock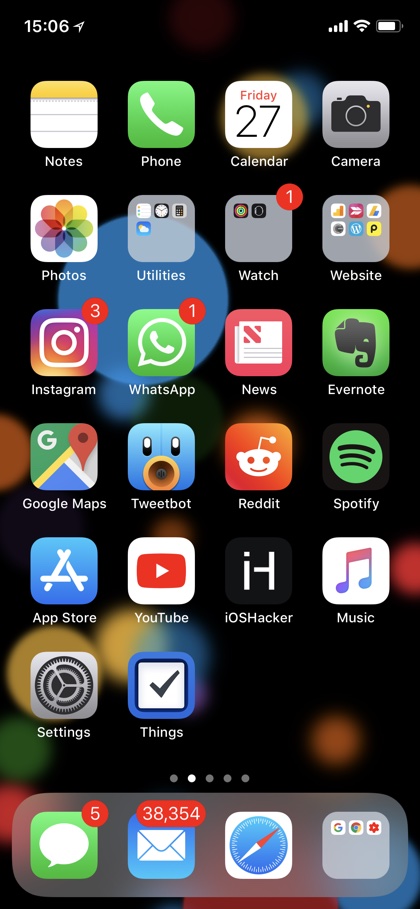 In older iOS versions you could not move a folder to your iPhone's dock. However you would be glad to know that Apple has changed this iOS behaviour and now you can move a folder to your iPhone's dock without using any tricks. Simply create a folder on the home screen by putting two or more app icons together. Once the folder has been created simply move it to your device's dock. Having a folder in the dock allows you to have quick access to your most used apps and increase the dock's capacity from four icons to many.
3. Create Nameless Folders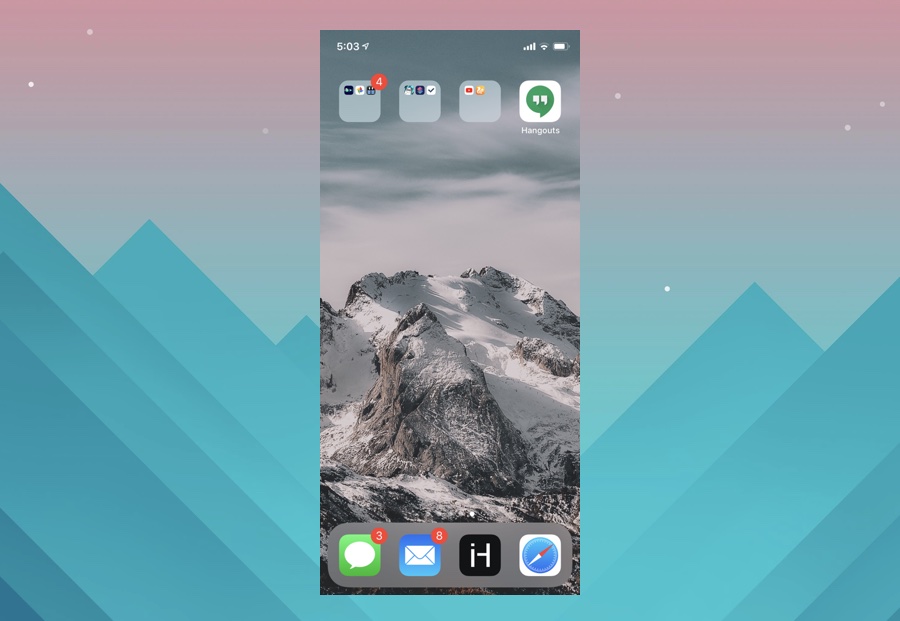 Like to make your home screen as minimalistic as possible? Creating nameless folders can help! You can find our complete tutorial on how to create nameless folders on an iOS device here.
4. Hide Dock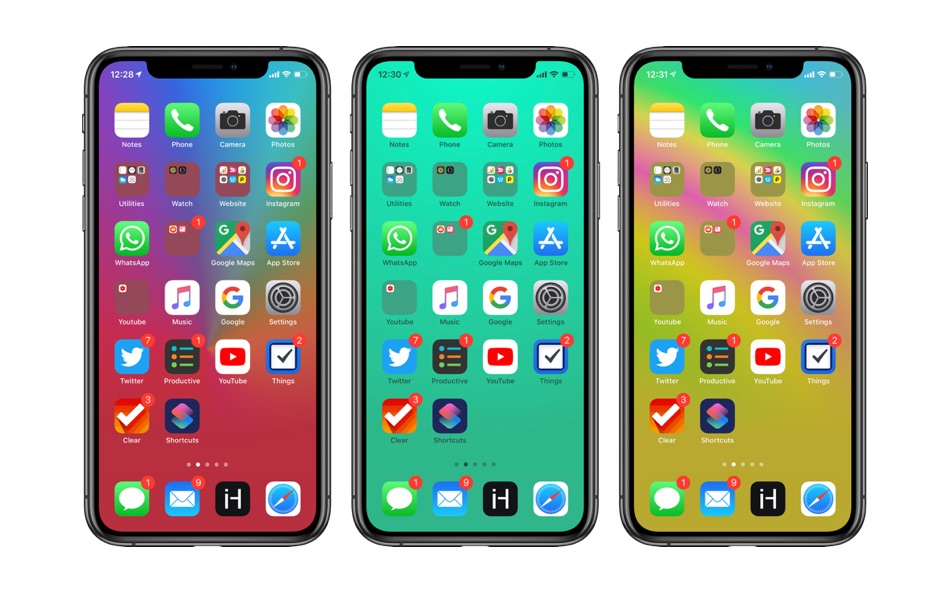 By using special images as your home screen's wallpaper you can actually hide the dock background on your iOS device. When you apply these wallpapers and turn on Reduce Transparency feature on your device, dock's background will become hidden and you will get a minimalistic looking home screen. You can find the wallpapers to hide dock here.
5. Hide Notch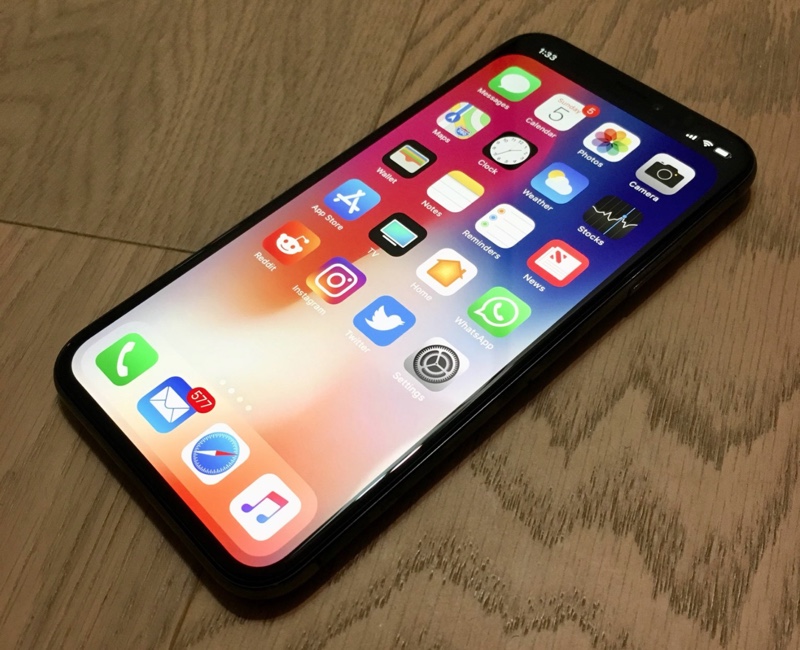 Don't like your iPhone's camera notch and want to hide it? Then we have got a badass iPhone tip for you. You can hide the notch by using a cleverly designed wallpaper. Since the iPhone X, iPhone XS and iPhone XS Max all have OLED displays (sorry XR users), when you use a dark wallpaper or a wallpaper that has a dark top, the notch blends into the screen creating the illusion that its not there in the first place.
You can hide your iPhone's notch by using a readily available notchless wallpaper or you can create your own notchless wallpaper by following our tutorial.
Need more cool iPhone tricks? Then check out 15 more here.
Disclosure: iOSHacker may receive a commission if you purchase products through our affiliate links. For more visit our privacy policy page.