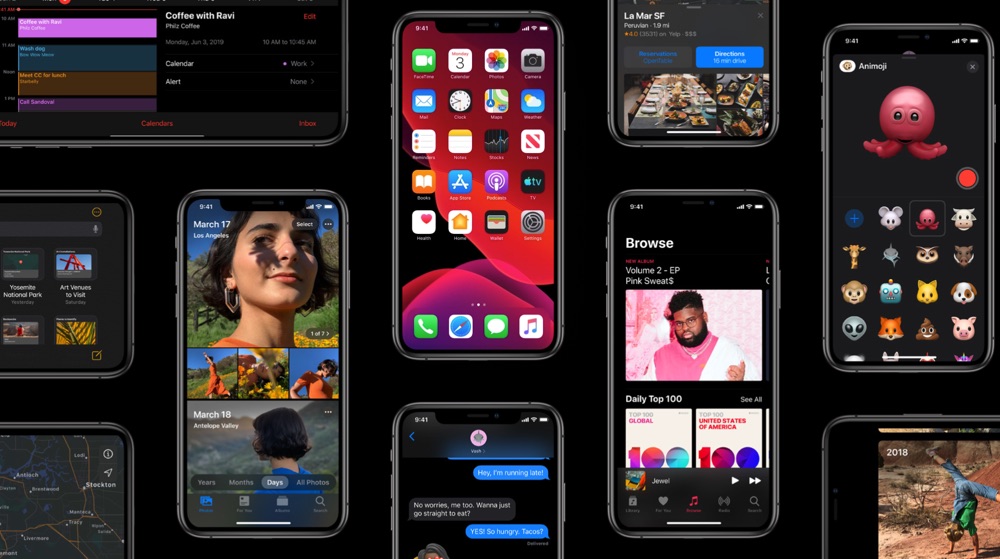 At its WWDC 19 keynote, Apple has unveiled the new iOS 13 software update for iPhone and iPad with exciting new features and improvements. iOS 13 software update packs a long list of new features that will be available on iOS devices in the fall. This includes the highly anticipated Dark Mode, a redesigned Photos app, Swipe to Type feature, improvements for Music, Safari, Messages and other apps.
According to Apple iOS 13 will bring improved performance to iOS devices including 30 percent faster unlocking with Face ID, 50 percent smaller app download size and 60 percent smaller iOS updates. Perhaps more importantly the apps will launch 2 times faster on devices running iOS 13.
Dark Mode
The brand new Dark Mode feature brings a new look to the iOS user-interface and works in both stock and third-party applications. The new mode, which can be enabled from Control Center makes it easier for users to see what's on their screen especially in dark environments.
Photos And Camera apps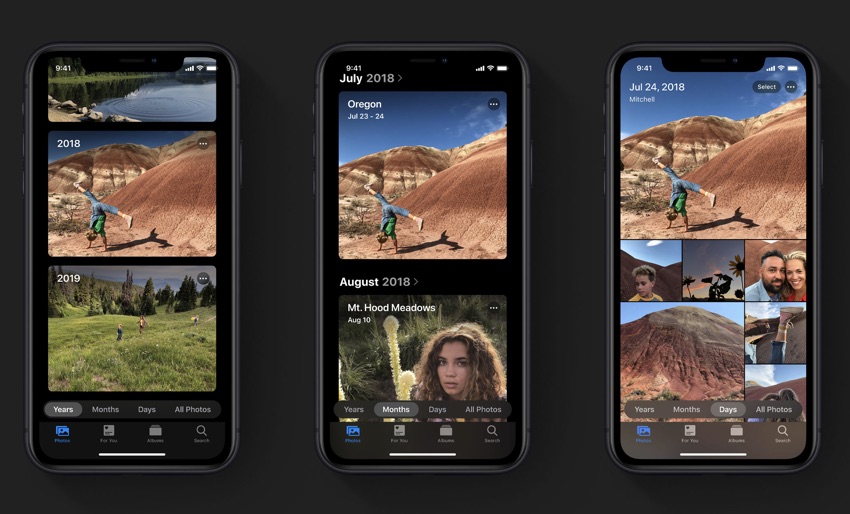 Photos app got a major redesign with iOS 13 and now takes advantage of the whole screen. New Machine Learning features display relevant photos to users and automatically remove clutter like screenshots, pictures of receipts etc. New editing features have also been added to Photos app that enable users to make edits to their photos with new tools. For the first time ever the Photos app also supports video editing, allowing users to rotate, crop, auto enhance and add filters to videos. Photos app also displays new curated view for every day, month and year.
The new Camera app now features new Portrait Lighting Control features allowing user to change the intensity of light in their Portrait Lighting shots. Users also get access to a new High-Key Mono Portrait mode, that allows users to add monochromatic effect to their photos.
Messages app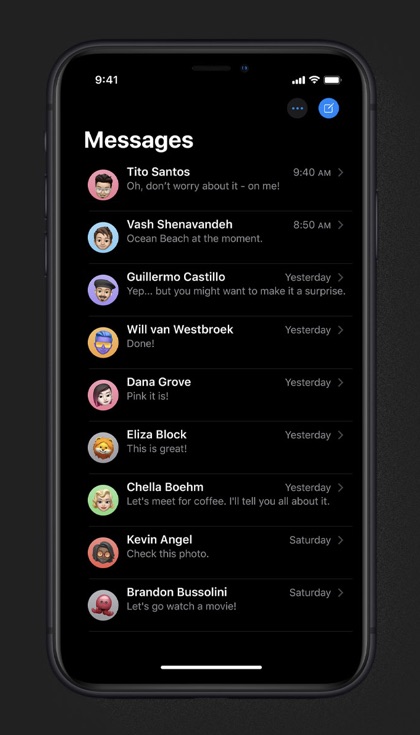 The new Messages app in iOS 13 now features profile pictures and names that will be visible to people you are communicating with. You can choose any picture you like or use your Memoji as your display photo. Speaking of Memoji Apple is offering new ways to customize Memojis, which now offer jewellery and accessories like hats, AirPods and more. Memoji will also get new hairstyles, headwear, makeup and piercing. Users will also get access to ready made Memoji stickers that allow them to send reaction stickers in iMessage from a selection of personalized Memojis. Users can can access these Memoji stickers from the keyboard, allowing them to use them in third-party apps as well.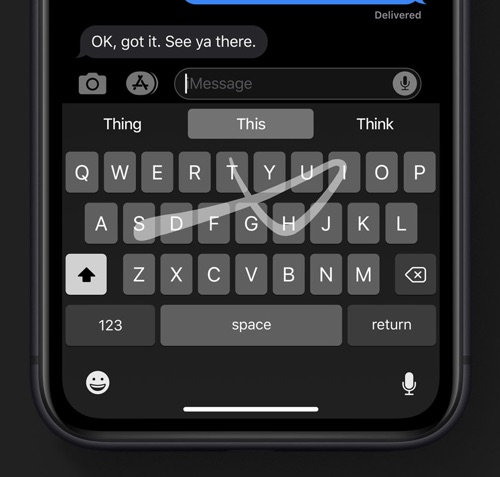 A new QuickPath typing feature has been added to the stock keyboard, that allows users to type by swiping from one letter to another without lifting the finger. iOS is able to recognize the pattern you are drawing and convert it into text for you. This feature will make one-handed typing easier for the users.
Reminders app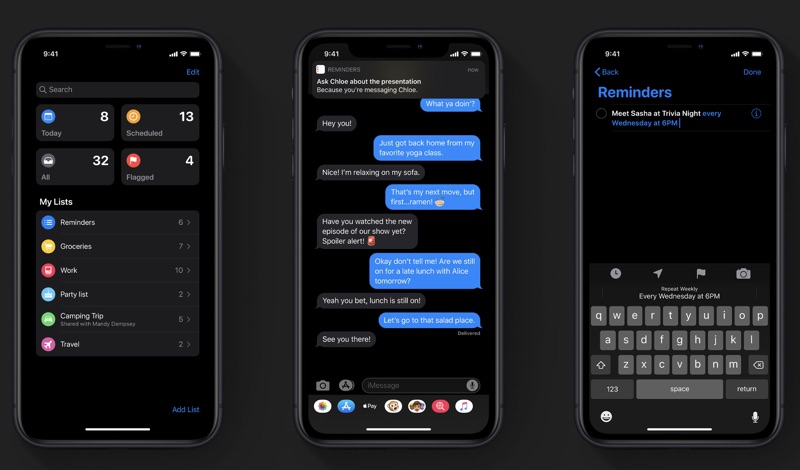 Reminders app has seen a complete redesign and now offers new features like smart lists, quick toolbar that lets you add date, time, location, flags, photos and more to your reminders. You can also add people to your reminders and be reminded while you are talking to them over Messages.
Apple Maps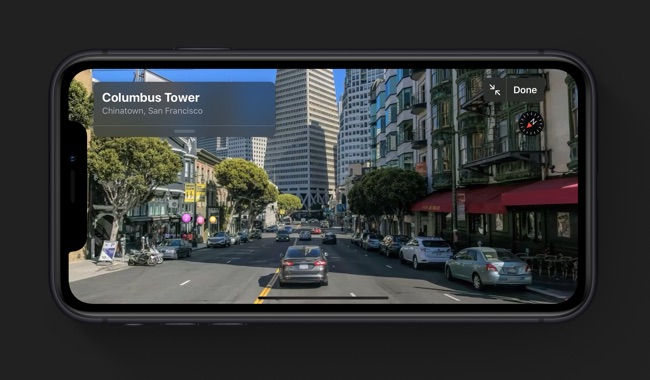 iOS 13 brings improvements to Apple Maps, enabling users to explore the cities in 3D, pan around 360 degrees, and move around down streets. Apple is also bringing a new and more detailed map to Apple Maps that will be available for the whole US by end of this year. Other features of Maps app include favorites feature to quickly access home, work, school and other favorite places. Users can also build collections of must see spots and visit them whenever they visit a place.
Siri
Siri has received a new voice in iOS 13 and will sound more natural thanks to the advanced neural text-to-speed technology. On the HomePod Siri will be able to learn voices of the family members to offer a personalized experience depending on who it is talking to. It is now able to distinguish requests for messages, music, calendar and other content and respond with relevant response. Apple is also bringing hand off audio to HomePod so you can continue listening to music or phone call on your HomePod.
AirPods
With iOS 13 AirPods also get new capabilities and will now be able to announce incoming messages to the user. Users can also respond to a message through their AirPods. Another new feature that will be available to AirPods users is the ability to pair two sets of AirPods with one iPhone, and stream the same audio to both at the same time.
Privacy
iOS 13 also focuses on improving privacy for its users and brings new features like ability for users to only allow an app to see their location data once. When you choose to only share location once, iOS will ask you every time whether you want to share location with the said app or not. iOS 13 will also prevent apps to see your location by looking at Wi-Fi and Bluetooth data thanks to enhanced protections built right into it.
Sign in with Apple
Apple is introducing Sign in with Apple feature, which will allow users to sign up for apps using Apple's own sign up service. Users will no longer have to rely on services like Google and Facebook in order to sign up and logging into apps, as Sign in with Apple will provide a more secure and convenient experience. With its integration with Face ID and Touch ID, Sign in with Apple will provide users with a quick way to securely log into their favorite apps. When signing up with Sign in with Apple feature, users will not have to share their real email address with apps, as iOS will create a fake email address to share with apps and will forward marketing material to your real address. Each app will have a unique email address and users can individually turn off emails for certain apps.
CarPlay and more
iOS 13 brings new features to CarPlay including an all-new CarPlay Dashboard, New Calendar app and a redesigned Music app.
Other features of iOS 13 include Apple Arcade (coming later this year), Voice Control, Mail app improvements, new Notes app features, Font Management, ARKit 3, Advanced Files app, New Cycles app, Activity app improvements and more.
Disclosure: iOSHacker may receive a commission if you purchase products through our affiliate links. For more visit our privacy policy page.