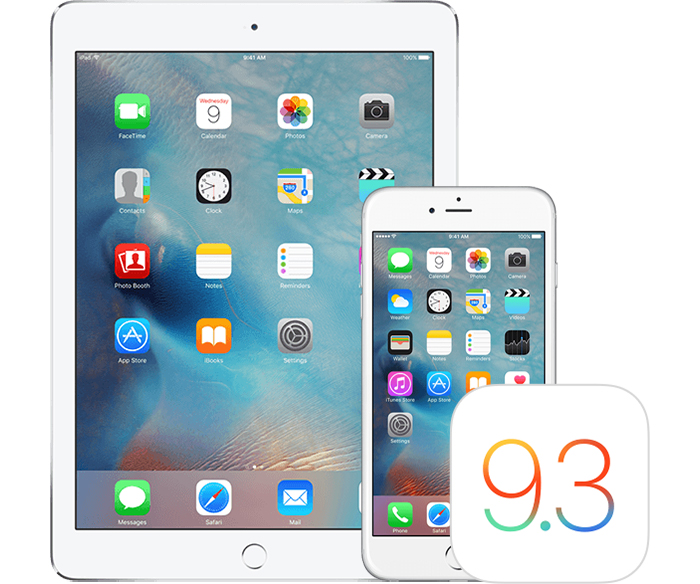 In an unexpected turn of events Apple has released iOS 9.3.5 and it is now available for download. Many believed that iOS 9.3.4 will be the last iOS 9 update before iOS 10 is finally released around mid of September, so this release has surprised many. iOS 9.3.5 is a critical update as according to Apple it fixes a major security exploit in the software that powers its mobile devices. The release covers all iOS supported models of iPhone, iPad and iPod touch and is now available for download through OTA, iTunes and Direct Download Links.
The major bugs that have been fixed in this release include bug fixes for Kernel memory that could be made vulnerable by apps and bugs related to WebKit. The vulnerability in previous versions of iOS could allow anyone to read text messages, emails, contact list and track calls on a target iOS device. The vulnerability even allowed an intruder to record sounds, steal passwords and track current and previous locations of the users.
This particular exploit has been part of iOS since the days of iOS 7 according to Vice. The website also reports that many individuals have been targeted using this iOS vulnerability. Reportedly Apple discovered this security hole 10 days before an update was pushed in the form of iOS 9.3.5.
Due to the major privacy concerns it is highly recommended for anyone with a compatible iOS device to upgrade his or her device to iOS 9.3.5. You can update through the Settings app by going to Settings > General > Software Update. You can also connect your device to iTunes and hit the 'Check for Updates' button. Alternatively you can download iOS 9.3.5 IPSW from below and upgrade using iTunes.
iOS 9.3.5 Download