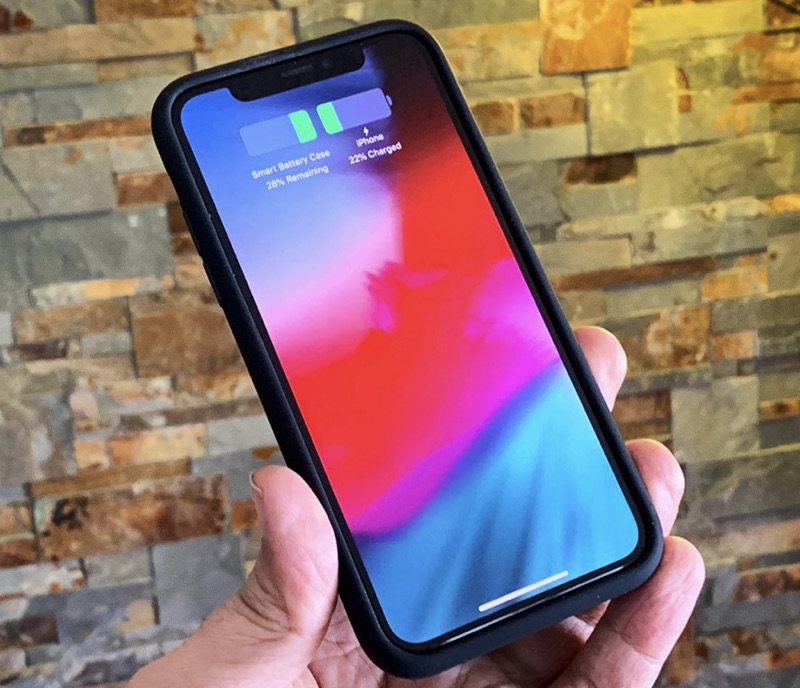 After much waiting Apple has finally released a Smart Battery Case for iPhone XS, iPhone XS Max and iPhone XR. The Smart Battery Case allows the iPhone users to power their iPhone with case's built-in external battery. Using this case can boost the battery life of your iPhone, essentially doubling it. While there are many battery cases out there, what makes Apple's battery case unique is its ability to display the remaining battery on iPhone's screen alongside the device's own battery.
While the case has been officially released for three of the latest iPhones, iPhone X users have been left in the dust. There has been confusion among users about whether the new Smart Case works with last year's iPhone X or not.
Well according to iMore's Rene Ritchie the iPhone XS Smart Battery case indeed works with the iPhone X provided it is running the latest version of iOS 12. When you connect the case with your iPhone you will get an incompatibility popup, which you can dismiss. After dismissing the popup you will notice that the case is working with the device and you will see the remaining battery life of the case along with your device's battery on the screen.
https://twitter.com/reneritchie/status/1085614096744148992
While the iPhone XS Smart Battery Case works with the iPhone X, it does not mean you should go ahead and buy it. The speakers and mics of the device are not going to be aligned with the case as it has been designed while keeping iPhone XS in mind. And since software support is needed, Apple could potentially stop the case from working with iPhone X in a future update.
However if you want to take a risk or you already have purchased the case for your iPhone XS, then go ahead and use it with your iPhone X. It should work without any issues. Apple sells Smart Battery case for iPhone XS in black and white colors for $129.(Image)