Maybe you don't realize it just yet, but that iPhone in your pocket can be used for more than just surfing the internet, looking at videos of silly doggos and firing off political rants on a dozen social media platforms.
In actuality, your phone has a ton of features that can be used productively to help you process massive amounts of work in a fairly short time.
Shocking, right? We'll take a look at some hacks and apps that can help you turn your iPhone into a productivity powerhouse, allowing you to get work done wherever you are – that is, if you can stay focused and not let those thirst traps on Instagram steal your attention.
Office 365 Mobile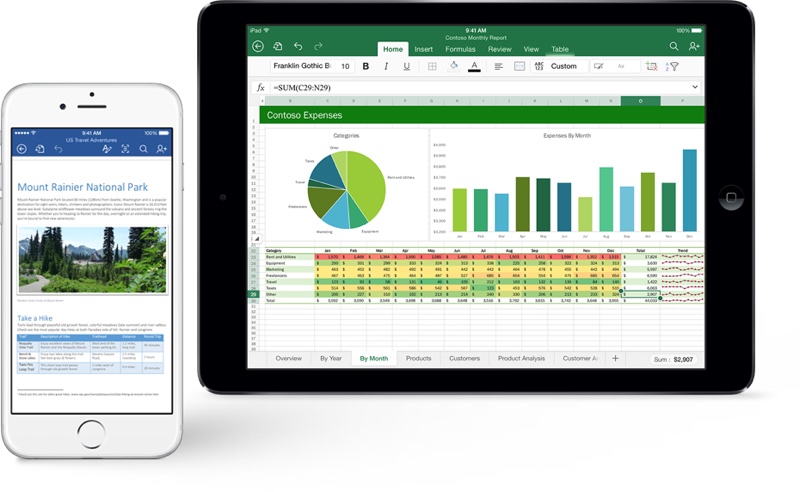 The Microsoft Office Suite is an undisputed champion when it comes to all tasks office-related. Want to write a document? Word. Want to give a presentation? PowerPoint. Need to track your expenses to make filing a free tax return easy and convenient? Excel. With a package like Office 365 Mobile you can now get all of these apps on not only your iPhone, but your iPad and iPad Pro too. You can also access them via a browser if you happen to not have your phone on you. This means that no matter where you travel you'll be able to write a letter, plan a presentation or compile a budget with some stellar software.
Hours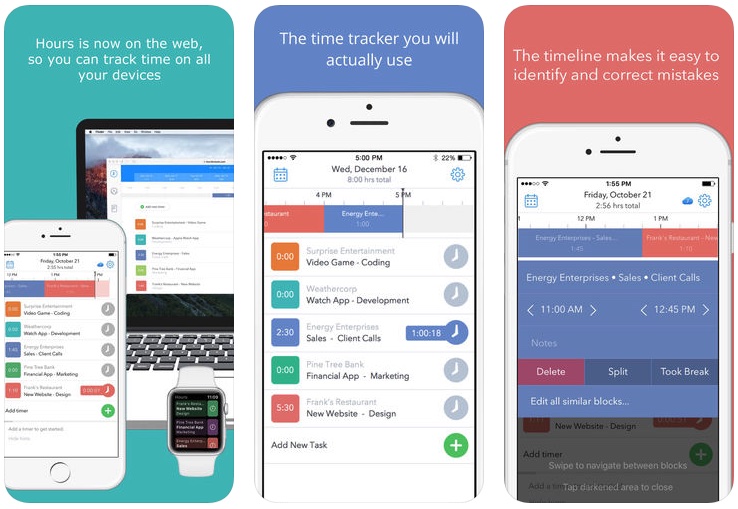 Time is something most of us feel like we don't have enough of, but with Hours you can actively track and plan your day hour by hour to ensure maximum productivity. Your iPhone will be instantly transformed into a life planner with timers that can be switched between easily with one tap. This will help ensure maximum productivity when it comes to day to day tasks. No longer will you be daydreaming or faffing between tasks. Instead, you'll receive constant reminders about when to hit the gym, meet clients for meetings, pick up groceries for dinner and take the kids out to the movies.
Buffer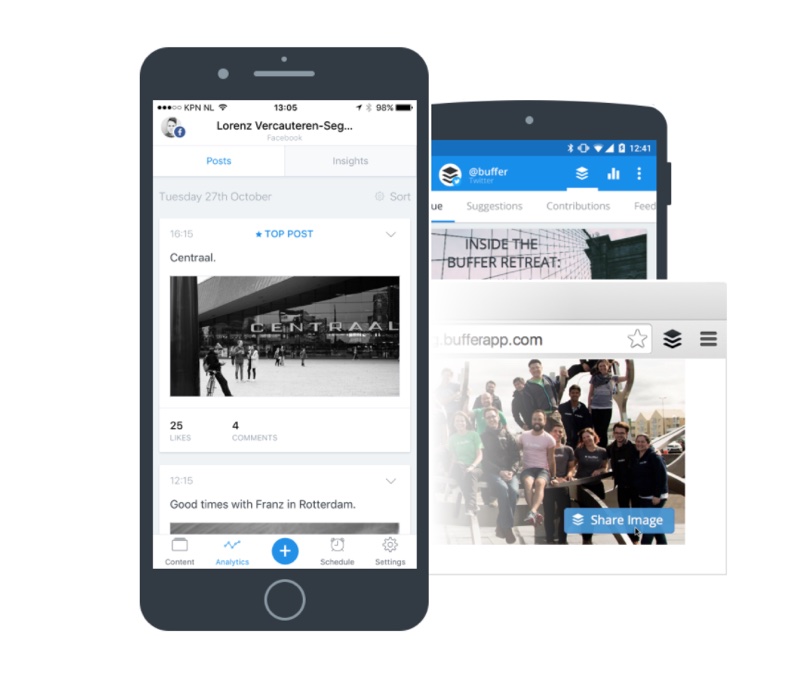 If you're someone who posts on social media a lot, whether or business or for pleasure, then Buffer is for you. The app allows you – for free – to manage all of your social media marketing in one app. It gives you the tools to schedule posts in advance, measure performance of how well your posts are doing as well as manage all of your social media accounts on one central platform.
Splice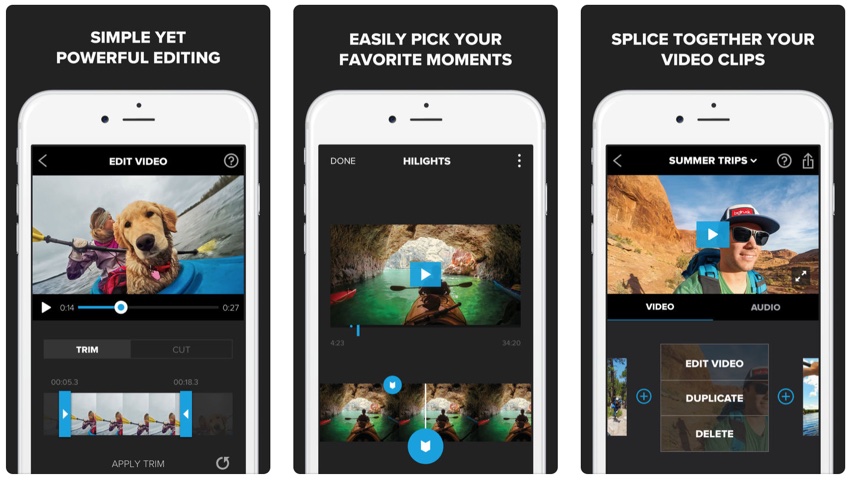 Is there anything your iPhone can't do? If you're in the video-editing game, or happen to be an influencer that relies on Instagram for epic videos, then Splice has got you covered. It's not as comprehensive as say, Final Cut Pro X, but it will do a decent job right there on your smartphone without having to make back and forth trips between your Mac and smartphone. The best part about it? It's absolutely free.
Disclosure: iOSHacker may receive a commission if you purchase products through our affiliate links. For more visit our privacy policy page.