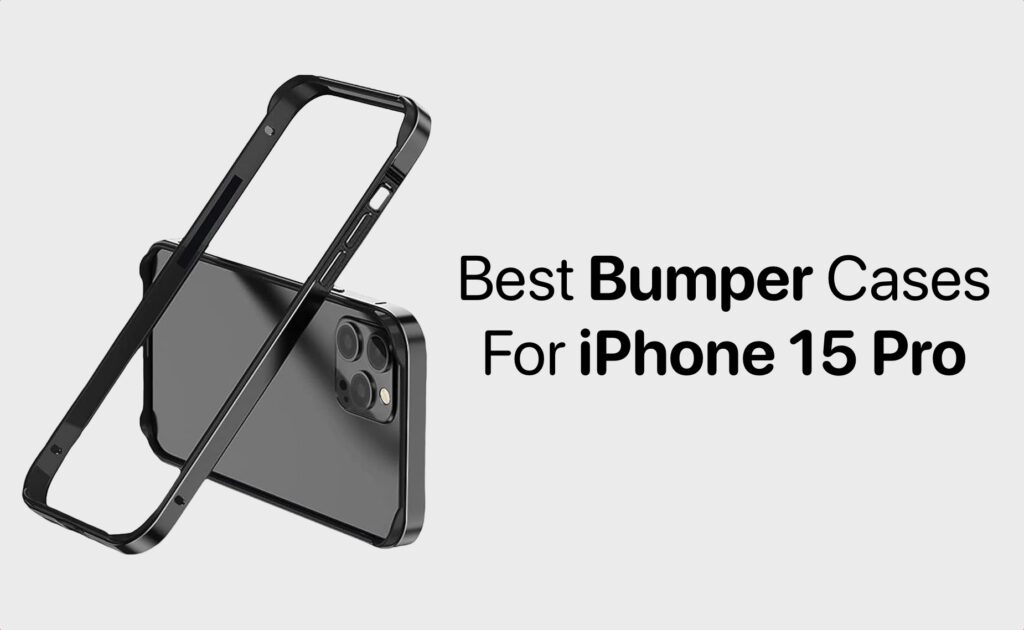 We all know that upgrading to the latest iPhone is exciting, but it also means it's time to start thinking about protecting that shiny new device. While back cases have their merits, some of us prefer a more minimalist approach that showcases the phone's sleek design while still keeping it safe from everyday bumps and scratches. That's where bumper cases come into play!
In this article, we're diving into the world of the best bumper cases for iPhone 15 Pro. We'll explore the top options available, their unique features, and why they might be the perfect choice for those who want to strike a balance between style and protection.
So, if you're in the market for a bumper case that won't hide your iPhone's beauty, read on to discover the best picks for your prized gadget.
Best Bumper Cases For iPhone 15 Pro
Here are the best iPhone 15 Pro bumper cases with no back that you can buy for your 6.1-inch iPhone.
1. AOPNN Aluminum Frame Metal Bumper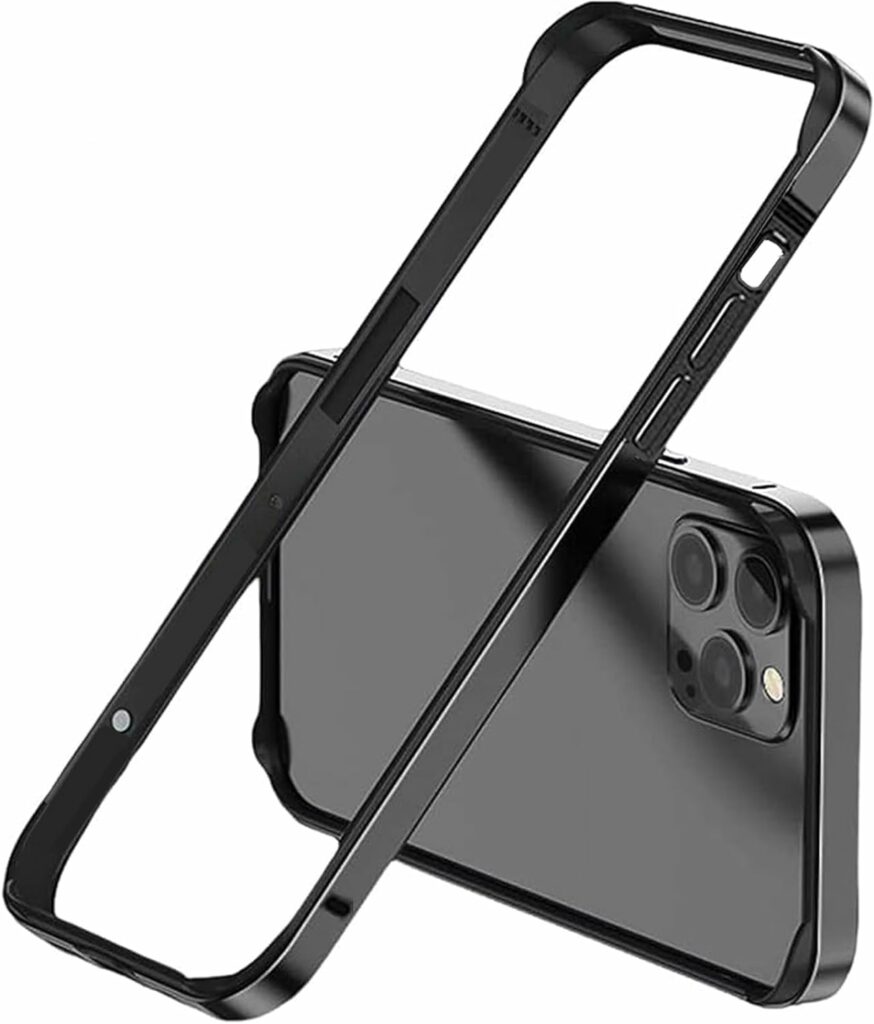 First on our list of the best frame-only cases for iPhone 15 Pro is the AOPNN Aluminum Frame Metal Bumper. It is a sleek and functional phone case designed to enhance your mobile experience. This case offers wireless charging support while keeping your phone cool by eliminating the need for a rear panel.
Crafted with a combination of TPU and metal materials, the outer frame offers a cold and smooth touch while ensuring durability. The inner frame, made of flexible TPU, enhances protection against daily wear and tear.
With easy access to all controls and perfectly aligned cutouts for speakers, cameras, and ports, you can enjoy your device's full functionality without compromise. Moreover, installing this case is a breeze, thanks to its soft bumper that prevents scratches and its ultra-thin, lightweight design that provides essential protection without adding bulk.
Buy AOPNN Aluminum Frame Metal Bumper for $15.99 here.
2. KUGEW for iPhone 15 Pro Bumper Case Metal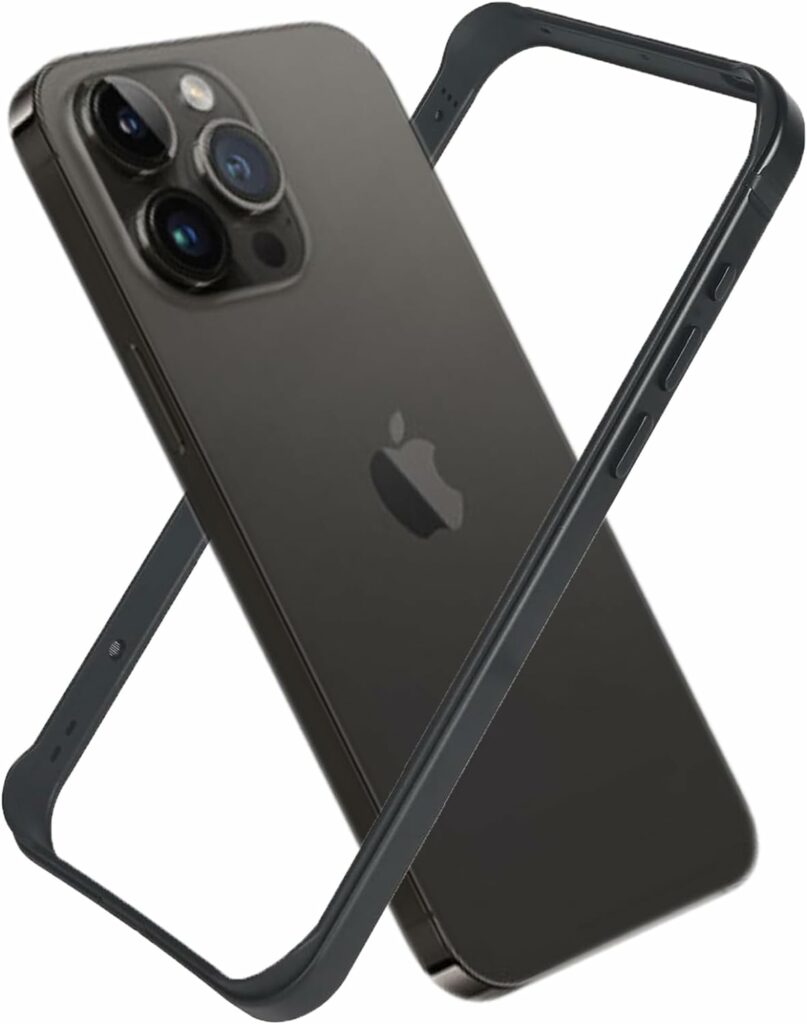 Crafted with precision, this bumper case boasts a high-quality aluminum alloy metal frame paired with soft TPU material. The raised edge design ensures your screen and camera stay scratch-free, while the four-corner shockproof protection guarantees added security for your iPhone.
One standout feature is the backless design, allowing seamless wireless fast charging and MagSafe compatibility. You won't have to remove the case when charging wirelessly, making it incredibly convenient. Plus, worry not about your phone's performance – the unobstructed heat dissipation ensures your iPhone 15 Pro runs at its peak, even during extended gaming sessions.
With an ultra-slim and elegantly outlined metal frame, this case offers a comfortable grip and a silky-smooth touch. Say goodbye to unsightly fingerprint marks and enjoy the natural feel of your iPhone 15 Pro's skin.
Buy KUGEW for iPhone 15 Pro Bumper Case Metal for $17.99.
3. KUGEW Frameless Bumper Case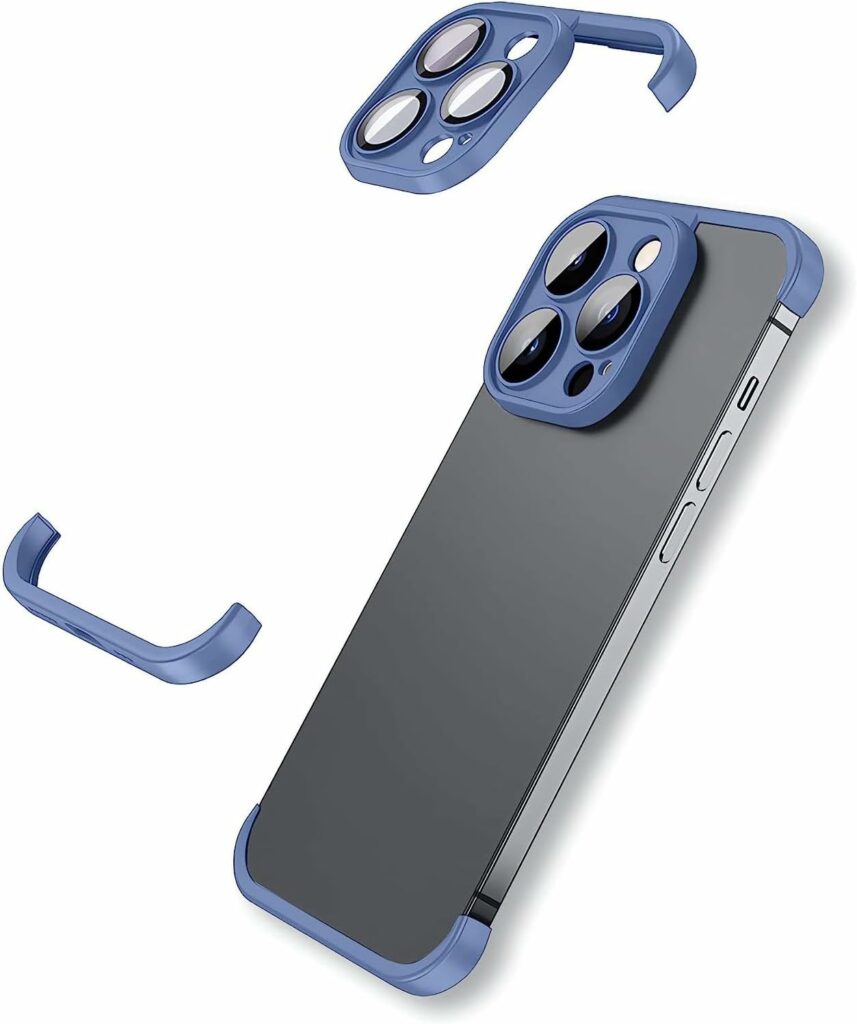 Yet another one of the best  6.1-inch bumper cases for iPhone15 Pro is introduced by KUGEW. This unique case combines a minimalist bumper design with a built-in camera lens protector, offering all-around protection without sacrificing style.
The frameless design means no back cover, allowing your iPhone's original beauty to shine. Plus, it's compatible with MagSafe and wireless charging, making it incredibly convenient. You won't have to remove the case when charging your phone wirelessly, and it supports fast charging for a quick power boost.
But that's not all – this case ensures your iPhone stays cool during extended use, thanks to unobstructed heat dissipation. You can enjoy uninterrupted performance, even during gaming sessions or heavy usage, without worrying about overheating.
The ultra-slim frameless profile enhances the grip and provides a silky-smooth touch, allowing you to fully appreciate the iPhone 15 Pro's original skin-like feel. It's time to upgrade to the frameless bumper case for the ultimate iPhone protection and experience.
Buy KUGEW Frameless Bumper Case for $13.99 here.
4. Gufiire Frameless Corner Edge Pad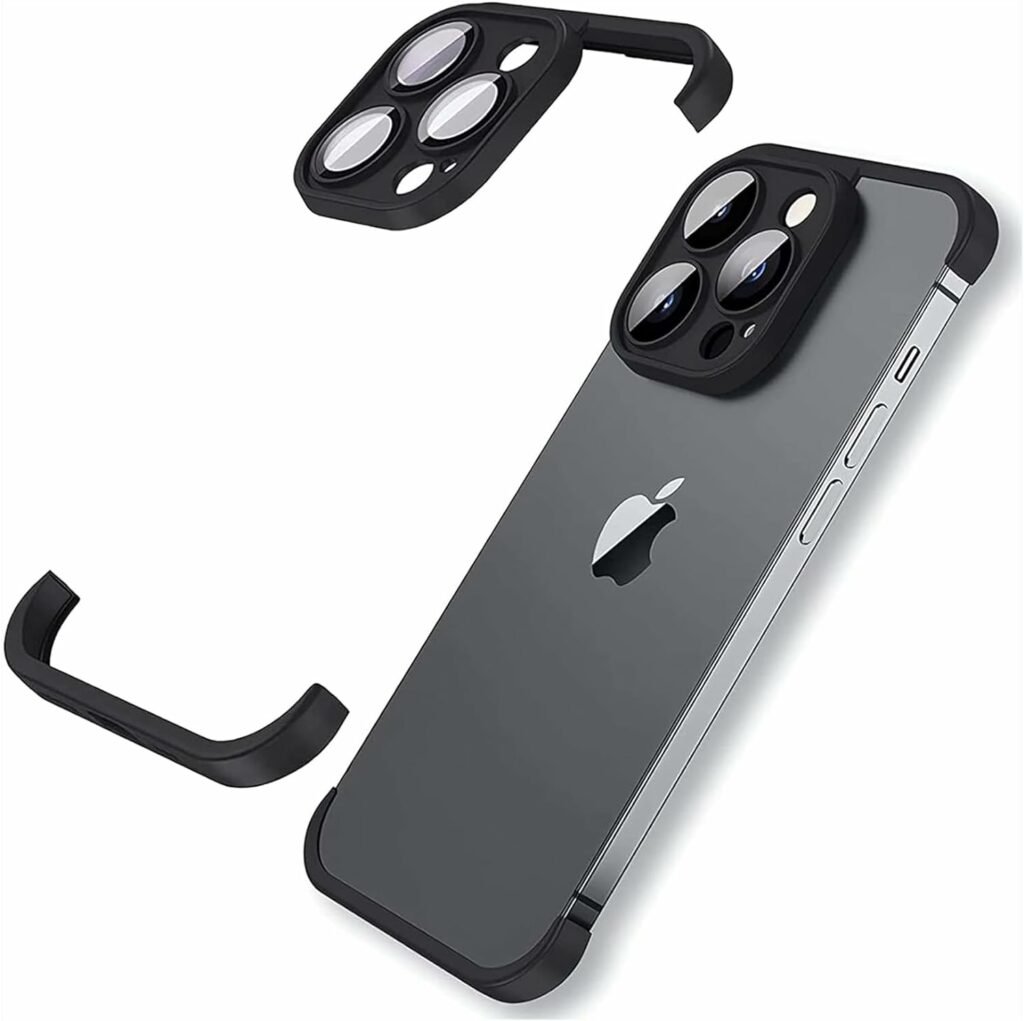 Crafted from a high-quality soft TPU silicone bumper, this case offers protection to the top, bottom, and all four corners and the camera lens. Its slim design includes soft corner edge padding, effectively safeguarding your phone from impacts and drops.
What sets this case apart is its frameless and backless design, allowing the original beauty of your iPhone 15 Pro to shine through. The rear camera is protected by a high-clear tempered glass lens cover, keeping it safe from dirt, dust, and scratches while ensuring your photos remain crystal clear.
Furthermore, this case is designed to work seamlessly with wireless chargers without compromising charging speed or magnetic strength. Installation is a breeze – simply wipe the case with the included wipes for optimal adhesion. Then, peel off the protective film, align the case with your iPhone 15 Pro's corners and holes, press it firmly, and enjoy the peace of mind that comes with both style and protection.
Buy Gufiire Frameless Corner Edge Pad here.
5. MSOTES Bumper Case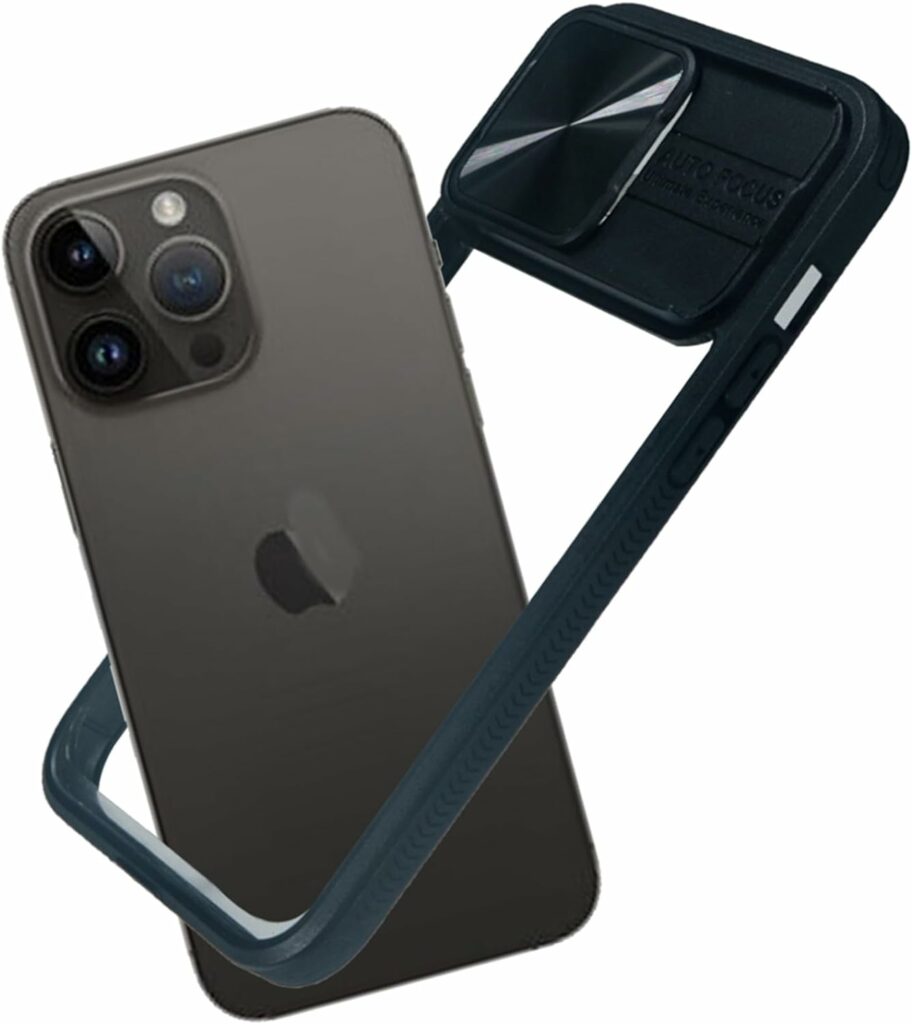 Your next option for the best bumper cases with no back for iPhone 15 Pro is the MSOTES Case. This sleek and protective case boasts an open-back frame design that safeguards your phone and maintains the elegant appearance of the iPhone 15 Pro Max. Plus, it ensures excellent heat dissipation, preventing overheating even during heavy usage.
With its unique no-back design, this case allows for seamless compatibility with MagSafe accessories like chargers, battery packs, wallets, and magnetic car mounts, providing you with a hassle-free user experience.
For added protection, the case features invisible four-cornered airbags that absorb shocks and prevent damage from accidental drops. Moreover, the 0.8mm and 2mm raised edges safeguard your iPhone 15 Pro Max's screen and camera, ensuring they stay free from harm.
Additionally, this Bumper Case comes with a slide lens protection cover that shields your camera from collisions and scratches. It also includes a camera cover to guard against potential privacy breaches, thwarting any unwanted intrusion into your personal space.
Buy MSOTES Bumper Case for $17.99 here.
6. teroxa Bumper Case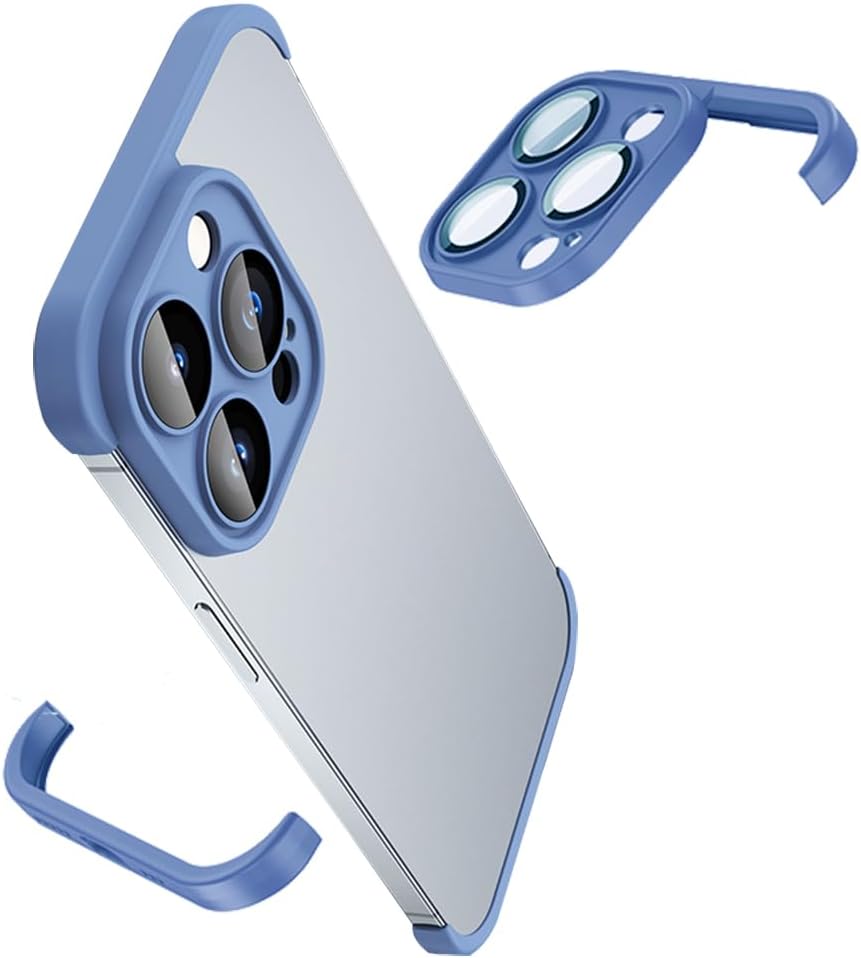 The standout feature of this case is its innovative corner camera lens protector, coupled with a sleek, frameless bumper design. It's the perfect match for your iPhone 15 Pro. One of the key advantages is its compatibility with MagSafe and wireless charging. No more hassle of removing the case to charge your phone wirelessly; it's incredibly convenient.
Crafted from high-quality soft TPU material, this no-back case iPhone 15 Pro ensures your digital friend stays protected. The raised edges safeguard both the screen and camera, preventing unsightly scratches. Plus, the four-corner shockproof design provides top-notch protection.
Worried about your phone heating up during extended usage or gaming? Fear not! This case allows unobstructed heat dissipation, ensuring your iPhone 15 Pro's performance remains uncompromised. What truly sets this case apart is its backless and frameless bumper design, which not only adds to the comfort of holding your iPhone 15 Pro but also provides a level of protection. If you value your phone's tactile experience, this case is the perfect choice.
Buy teroxa Bumper Case for $14.99 here.
7. Eastcoo Slim Fit Metal Bumper Case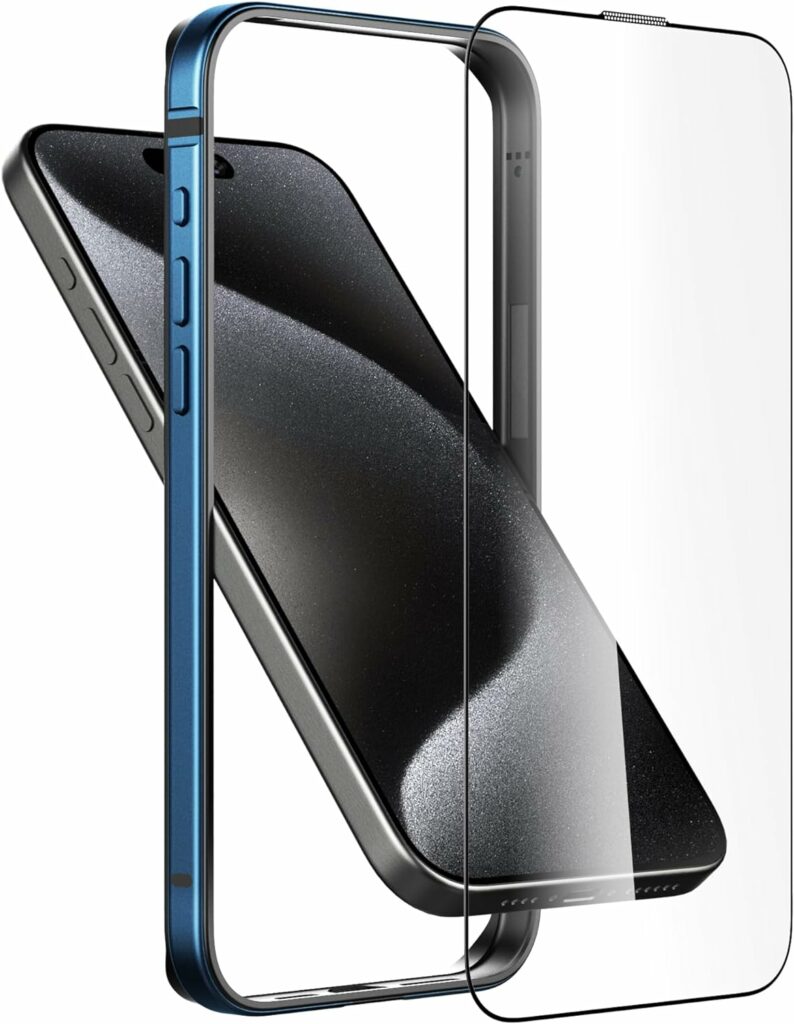 This case is designed with precision, featuring a 0.6mm raised edge around the screen and an open back cover to ensure no signal interference while providing shockproof protection. The meticulous micron-level hole-cutting process guarantees easy access to all your phone's functions, including buttons, ports, camera, speakers, and connectors.
What sets the Eastcoo bumper case apart is its ultra-thin, lightweight profile. It offers essential protection without covering the back of your iPhone, allowing its original design to shine through. The metal texture finish enhances the look and improves your grip for added comfort and a touch of luxury.
The Eastcoo case is crafted from high-quality plastic materials with built-in soft silicone, making it super lightweight. Plus, it supports wireless charging while the case is on, ensuring you never have to worry about charging issues. It's a simple and effective solution for your iPhone 15 Pro's protection and functionality needs.
Buy Eastcoo Slim Fit Metal Bumper Case for $17.99 here.
To Conclude
Bumper cases are the way to go when it comes to protecting your iPhone 15 Pro without sacrificing its sleek design. We've explored some of the best aluminium frame cases for iPhone 15 Pro available, each offering a blend of style and functionality. Whether you prioritize drop protection, wireless charging compatibility, or simply want to showcase your iPhone's beauty, there's a bumper case on our list that suits your needs.
With these top picks, you can confidently keep your iPhone 15 Pro safe while maintaining its elegance and slim profile. So, go ahead and pick any of the above-listed iPhone 15 Pro bumper cases that resonate with your style, and enjoy the peace of mind that comes with knowing your precious device is well-guarded.
Disclosure: iOSHacker may receive a commission if you purchase products through our affiliate links. For more visit our privacy policy page.