We found 15 best hidden features of iOS 15 that we think every iPhone user should be aware of. These quality of life improving features are what is making updating to iOS 15 more exciting for us.
iOS 15 brings a bunch of exciting new features to iPhone. This includes some really nice iOS 15 hidden features that are not very apparent when you install the new software update on your iPhone.
iOS 15 is full of big new features and they are very easy to discover. However smaller new features are also important, because even though they might not be as flashy they play an equally important role in improving the user experience.
All of these hidden iPhone features will be available on iPhone 13, iPhone 12, iPhone 11 and modern iPhone models. Some features mentioned here might not be available on older models.
So without any further ado, here are the best hidden features of iOS 15 everyone should know about. These cool iOS 15 features are surely going to make your life easier.
1. Two types of address bars in Safari
One of my favorite hidden features of iOS 15 is the ability to switch between tab bar and single bar. With Tab bar option users can move the Safari address bar to the bottom of the screen, and add new swipe gestures for switching between opened tabs.
When Single Bar option is selected users get the classic Safari look in which the address bar is moved towards the top of the screen, just like iOS 14 or earlier.
You can switch between the two types of Safari address bars by following these steps.
Go to Settings -> Safari
Choose between Tab Bar or Single Bar options
Exit
2. Photos EXIF data
With iOS 15 Photos app gets a new feature that enable it to display Photos EXIF Data to the user. With this new information user can find out useful data about images taken or stored on their iPhone.
The EXIF menu gives you access to the following data right on iPhone:
Data and time photo was taken
Device it was taken with
ISO, Aperture and Lens information
Location on map
You can view all of the information listed above by loading up the photo in the Photos app and swiping up.
As a bonus you can also change time and date of when the photo was taken. This is certainly one of the cool iOS 15 features that we love.
3. Mail Privacy Protection
iOS 15 is full of amazing privacy features that includes iCloud Private Relay, Hide My Email and more. Another hidden gem of iOS 15 is the Mail Privacy Protection feature, which enables users to protect their privacy by stopping email senders from tracking information about you.
Usually it is fairly easy for email senders to know if you have opened and read their email, how many times you have opened the email, your IP address, your physical location and whether you forwarded the email to another person.
Mail Privacy Protection stops email tracking by downloading remote content in the background when you receive the email, instead of downloading the remote content after you open the email. The remote content is routed from mutliple proxy servers before being served to you, preventing the sender from getting information specific to you.
Mail app shares a randomly assigned IP address from Apple's proxy network that corresponds to the region your device is in. This way email senders will only receive generic information about you.
You can enable Mail Privacy Protection feature by going to Settings -> Mail -> Privacy Protection and turning on its toggle.
4. Offline Siri
With iOS 15 Apple has made Siri more powerful by adding offline capabilities to it. Now users can use Siri without an internet connection and perform actions related to Phone, Messages, Timers, Alarms, App Launching, Control Audio Playback, Sharing, Audio playback and Settings.
5. Background Sounds
iOS 15 adds the Background Sounds feature to iPhone. With this feature users can mask unwanted environmental sounds by playing calming background sound on their iPhone. This built-in iOS feature lets you minimize distractions and as a result can help you focusing on the task at hand or help you in getting calm and rest. 
Users get multiple background sounds including the following:
Balanced Noise
Bright Noise
Dark Noise
Ocean
Rain
Stream
Background Sounds is an Accessibility feature and you can enable it by going to Settings -> Accessibility -> Audio/Visual -> Background Sounds and turn on the toggle for Background Sounds. You can also access Background Sounds feature via Control Center.
6. Per-App Settings
Next on out list of best hidden iOS 15 features is Per-App Settings feature. With iOS 15 Apple has allowed users to set and customize display and text settings on per-app basis.
Previously these settings could only be changed on system-level, so if you want to make text larger in one app you would have to make text large on all other apps as well.
With the new Per-App Settings users can choose which apps they want to customize display and text settings for. They can change these settings for each individual apps, thus having more control over how their device works.
Per-App Settings are available under the Accessibility menu. You can change these settings by going to Settings -> Accessibility -> Per-App Settings -> Add App and then set Display & Text Settings of your choice.
Here you can change settings including:
Bold Text
Larger Text
Button Shapes
On/Off Labels
Reduce Transparency
Increase Contrast
Differentiate Without Colour
Smart Invert
Reduce Motion
Auto-Play Video Previews
7. Re-order Home Screen Pages
Moving multiple icons from one home page to another took a long time. Sure ability to move multiple icons at once helped, but that too had its complications.
Good news is starting iOS 15 you are able to re-order entire home screen pages. You can move the whole home screen page from first position to third position without having to individually moving icons.
The best thing about this hidden iOS 15 feature is that all of your widgets and folders will also move along with the page, making it easier to quickly rearrange home screen.
You can move home screen pages by entering the wiggle mode and then tapping on the page dots located right below the home screen icon rows.
8. Zoom in QuickTake videos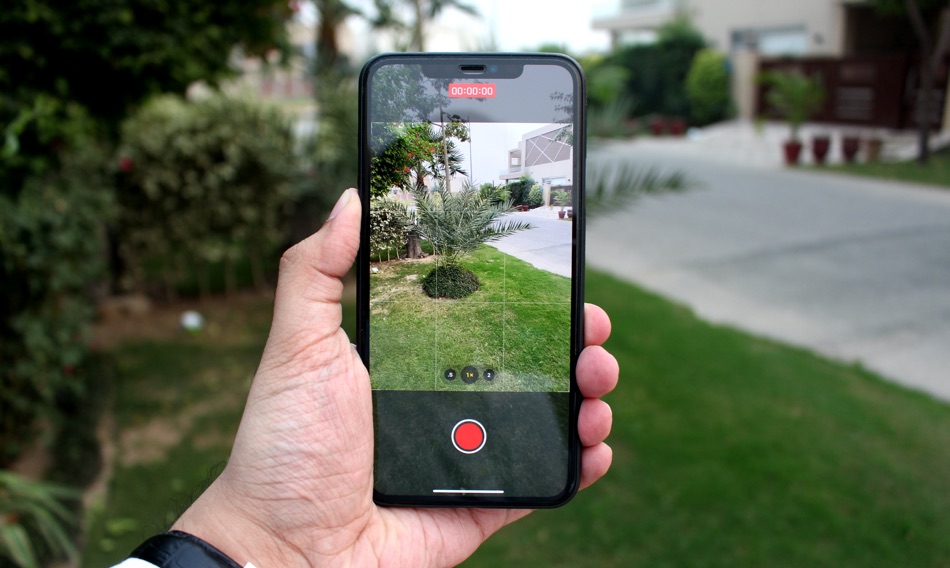 Next cool iOS 15 feature involves QuickTake. On devices running iOS 15 or later you can zoom in while recording a QuickTake video. To zoom in all you have to do is swipe up or down while recording to zoom in or out. The Zoom in or out in QuickTake feature is available iPhone XS or later.
9. Tag feature in Notes and Reminders
Apple has finally added a way to easily organize and find Notes and Reminders in stock apps. Now users can add tags such as #Work #Grocery or #list to their notes and reminders to sort them under these tags.
iOS also includes a tag browser feature that gives users access to a list of tags under which they can find all the notes and reminders that have been tagged with that particular tag.
10. Built-in Authenticator
Gone are the days when you had to rely on third-party Authenticator apps like Google Authenticator or Authy, as now iOS 15 features a built-in Authenticator feature that allows users to quickly generate verification codes and enter them into their online accounts. Users can set up authentication code generator on their device by going to Settings -> Passwords.
Once you have set up this feature iOS 15 will automatically generate new verification codes when required and autofill them into the website you are trying to log into.
11. Temporary iCloud Storage For Transferring Data
Have you ever ran out of iCloud Storage when backing up your iPhone? This can make transferring to another iPhone very difficult as without a complete backup you run into the risk of losing data. One of the hidden features of iOS 15 includes temporary iCloud Storage for transferring data.
Now when you buy a new iPhone and use iCloud backup to move data, iCloud will detect that you are low on cloud storage and grant you as much storage as you need to complete the backup proceed. The storage is provided temporarily though and will go away in 3 weeks, however this is enough to move your data, apps and settings to your new device.
12. New Clothing Options For Memoji
If you love Memoji, then you are going to love the 40+ new outfits that are available for Memoji. In addition to new outfits iOS 15 also brings three different colors for clothes, two different eye colors for right and left eye, new glasses, new stickers and multicolor headwear. All of the new goodies are available under the Memoji editor.
13. Drag and drop between apps
One of the hidden features of iOS 15 that many don't know about is the ability to drag and drop items between apps. On iOS 15 users can grab an item like a photo, screenshot, text, phone number etc and then drop into into another application. The drag and drop feature works on a system level and works on both stock and third-party apps.
14. Ability to rearrange Smart Stacks
Smart Stacks provide a nice way to add multiple home screen widgets to iPhone's home screen by stacking them together in a single widget. Previously users did not have the ability to rearrange widgets in a Smart Stack as they were arranged automatically, however this changes with iOS 15, as now users can rearrange Smart Stacks in the order they like.
You can rearrange Smart Stacks by entering the home screen editing mode and then tapping on the Smart Stack you want to edit. Then move the widgets up or down based on your preference.
15. On-device and continuous dictation
With iOS 15 Apple has finally brought on-device dictation for multiple languages to iPhone. On-device dictation is available for multiple languages including the following:
Arabic
English
French
German
Italian
Japanese
Korean
Mandarin Chinese
Russian
Spanish
Turkish
Yue Chinese
Another cool but hidden feature of iOS 15 is continuous dictation. Now users are able to dictate text of any length without a timeout. Apple has completely removed the dictation limit (previously set at 60 seconds) allowing users to dictate for as long as they want.
There you go folks, these are some of the best hidden iOS 15 features that you need to know about.
Did we miss any hidden iOS 15 feature? Let us know in the comments below.