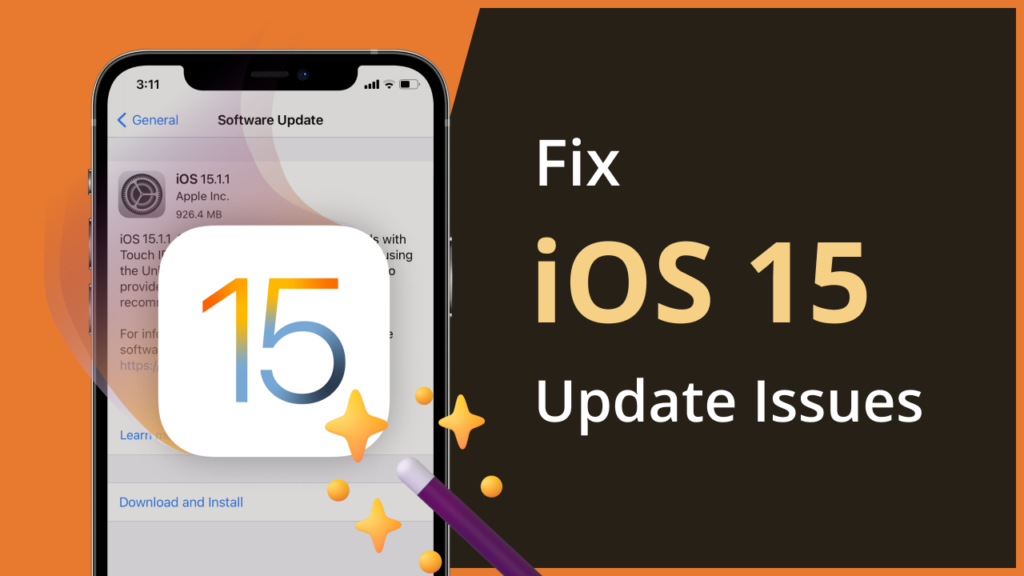 The release of iOS 15 is right around the corner, and if you plan on upgrading your iPhone to the latest and greatest version of iOS, then you need to prepare yourself to face the issues that might occur during the upgrade process.
iOS upgrade issues are pretty common and they often occur when you are installing a major iOS update on your device. Since iOS 15 is a major release chances of iOS 15 update issues are pretty high.
Some of the issues that users often complain about running into during iOS upgrades includes iPhone stuck on Apple logo, iPhone won't turn on, frozen iPhone screen, iPhone stuck in Recovery mode and if they don't like new update being unable to downgrade to previous version of iOS.
The iMobie AnyFix iOS System Recovery tool is able to fix iOS 15 update issues without any troubles.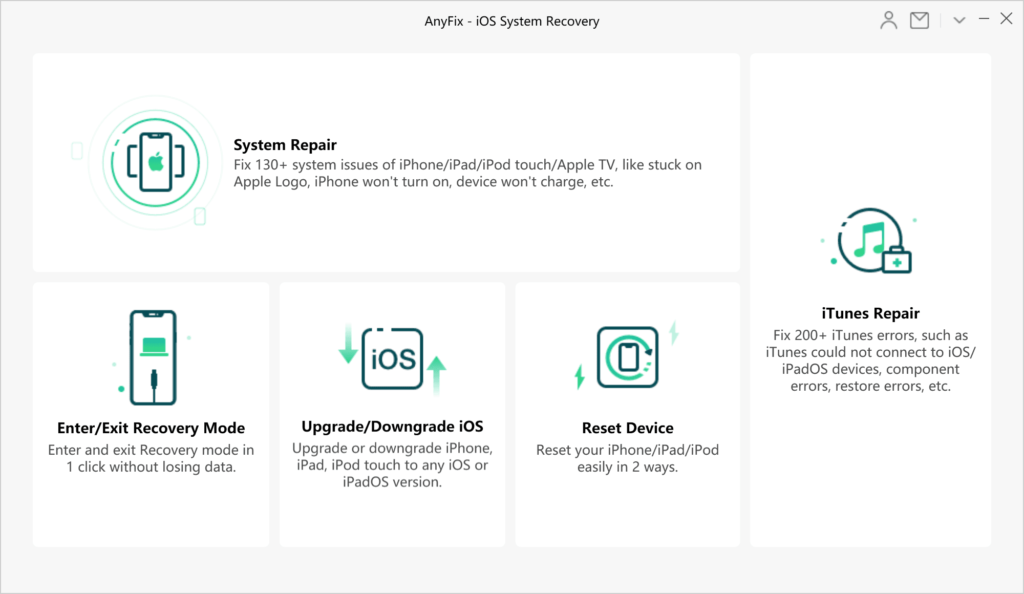 The best thing about this tool is that you can fix iOS 15 update issues without any technical know how.
AnyFix System Repair Modes
AnyFix iOS System Recovery tool offers various modes that can be helpful in fixing iOS issues. This includes the following repair modes.
System Repair: With system repair iOS users can fix over 130 system issues with their iPhone or iPad, which includes common upgrade issues like device stuck on Apple logo, iPhone won't turn etc.
Enter/Exit Recovery Mode: Recovery mode can help you in fixing many of your iPhone's issues. AnyFix's Enter/Exit Recovery Mode feature lets you put your device in Recovery mode with just 1 click without losing any data.
Upgrade/Downgrade iOS: If you want to downgrade your iPhone back to iOS 14, then you can use the Upgrade/Downgrade iOS feature of AnyFix, which makes the process simpler and risk-free.
Let's talk about the System Repair mode of AnyFix, which is one of the most useful during iOS 15 update issues should you run into them.
The AnyFix System Repair mode has three types of repair options that includes Standard Repair, Advanced Repair and Ultimate Repair. When it comes to iOS 15 update issues, these can mostly be solved with Standard Repair.
Using AnyFix to solve iOS 15 Update Issues
Here are the steps that show you how you can use Standard Repair feature to solve iOS 15 update problems. Your data will not get lost during this process.
Step 1. Launch AnyFix tool, connect your iPhone to computer and click on System Repair option.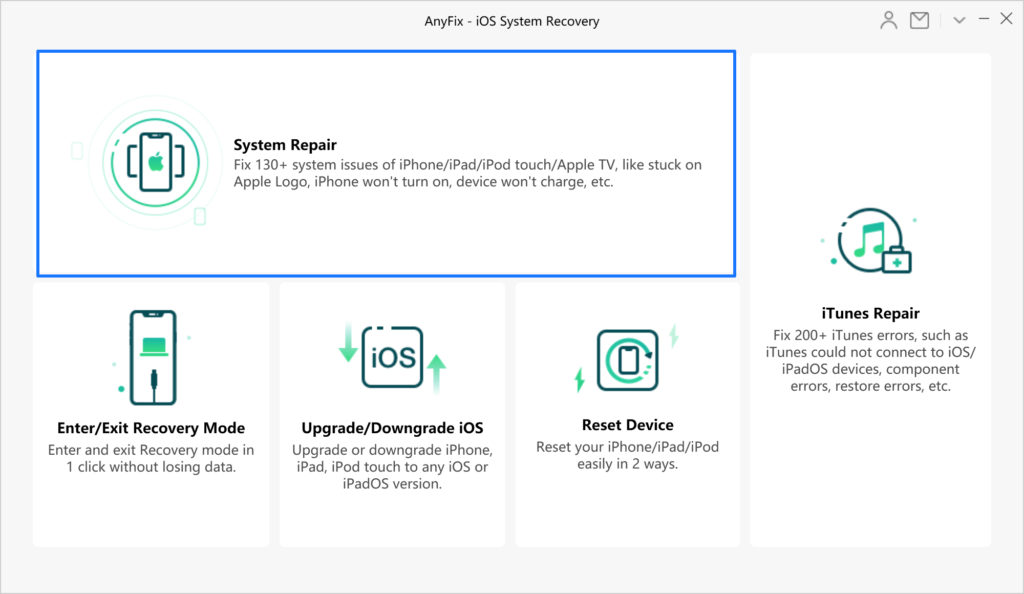 Step 2. Now select the iPhone problems repair and click "Start Now" button.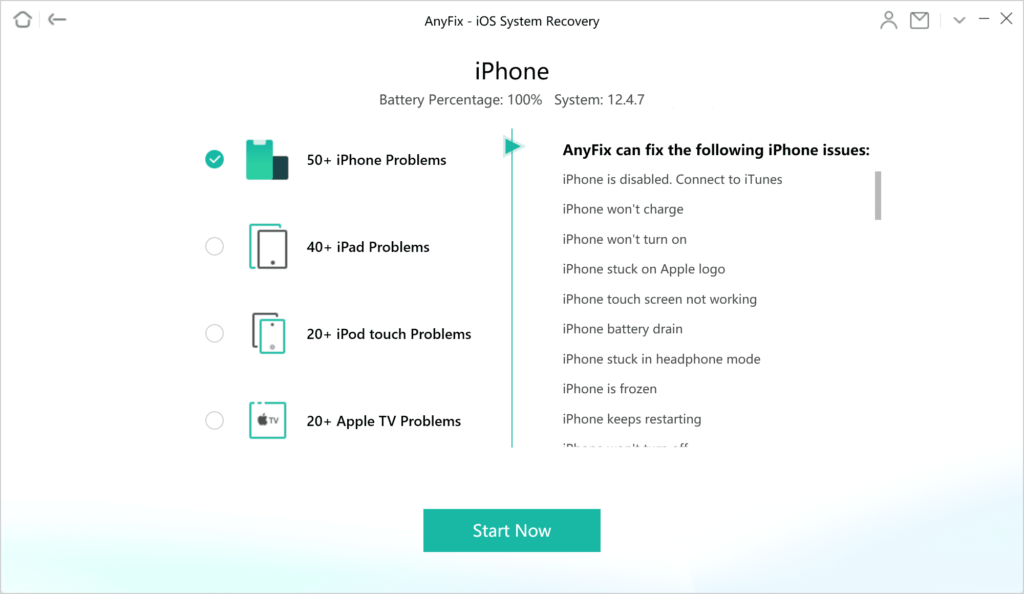 Step 3. Then choose the Standard Repair mode and click on the Standard Repair button.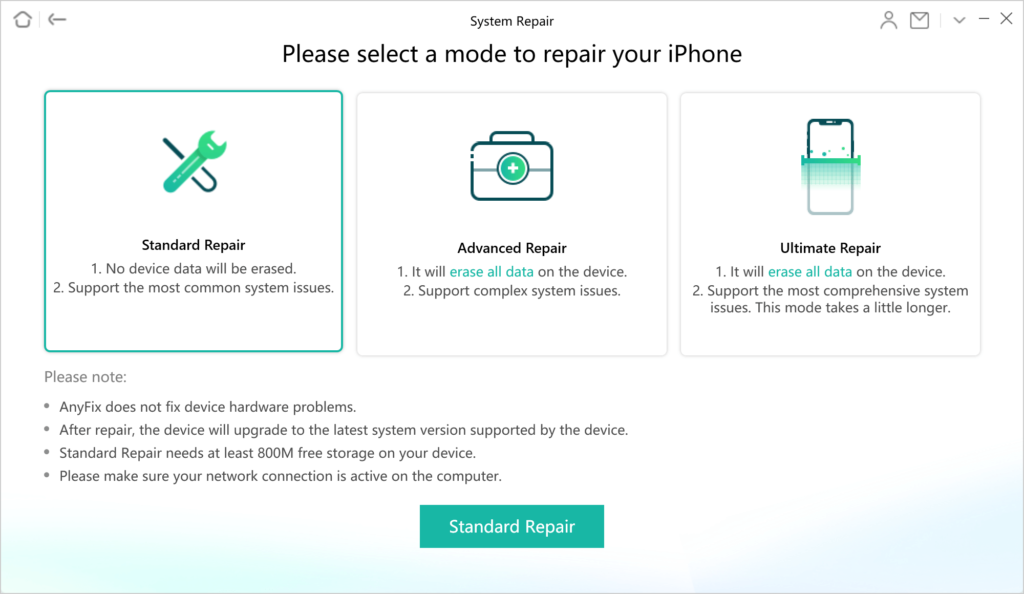 Step 4. When you get Repair Completed message click on the OK button to proceed.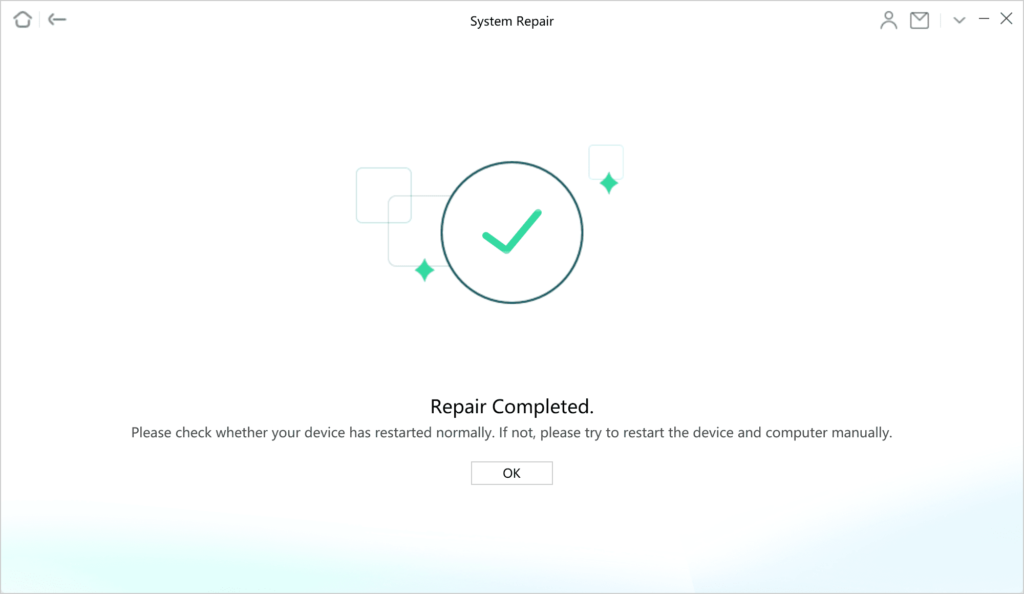 AnyFix also provides a feature that lets you easily enter or exit recovery mode. No tedious steps compared to the methods you will find in a search result.
Step 1. Launch AnyFix, connect your iPhone to computer and click on Enter/Exit Recovery Mode option.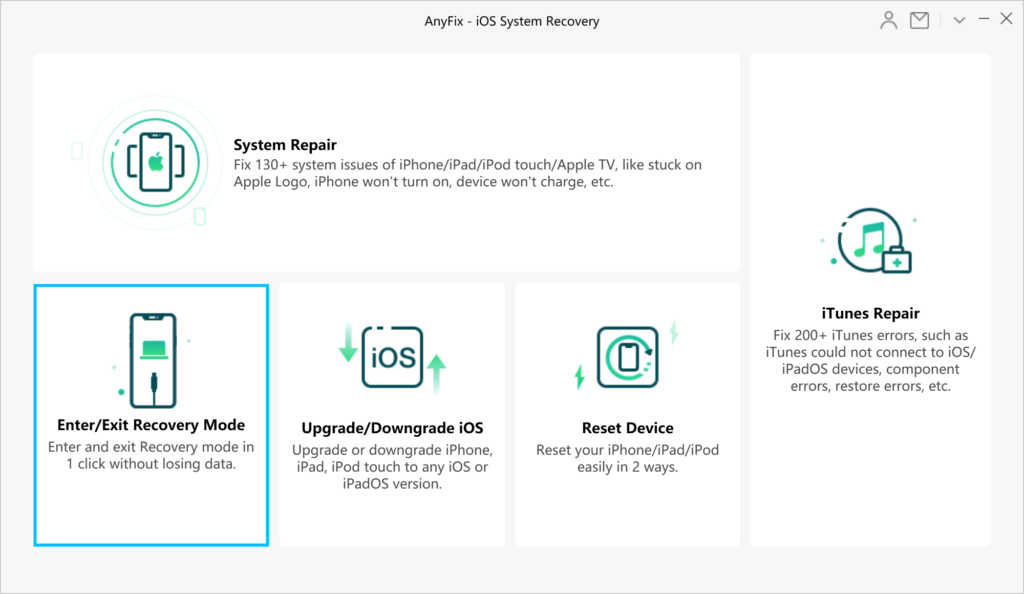 Step 2. ClickEnter Recovery Mode and wait until the process gets finished itself.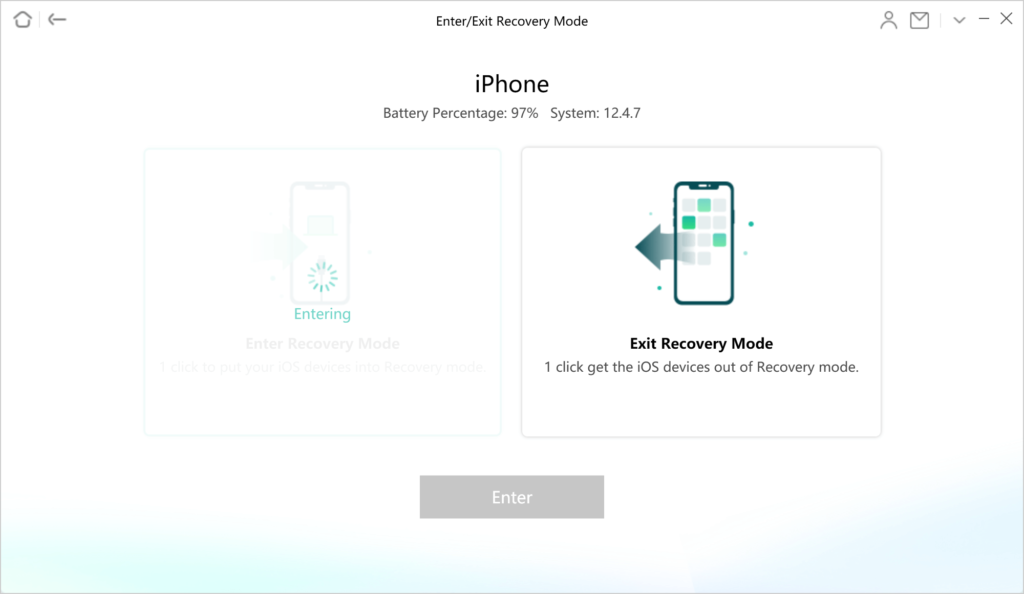 Step 3. Your iPhone is now in Recovery Mode.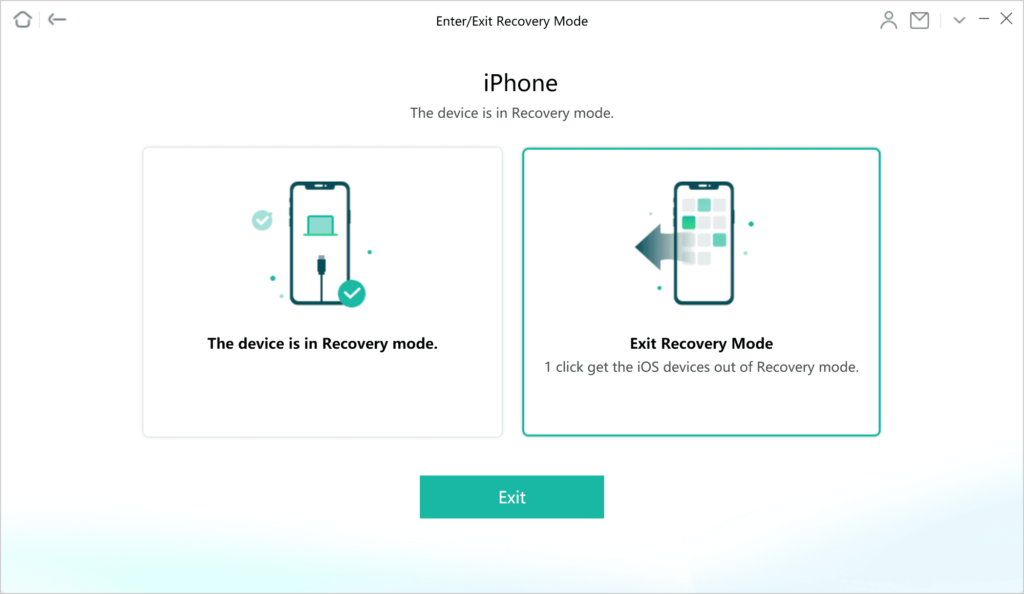 If you need to exit Recovery mode, select the other "Exit Recovery Mode" option when entering this feature.The steps are almost the same with entering Recovery mode.
Unsatisfied with the new iOS 15 and want to downgrade to an older iOS version? That's also what AnyFix covers.
Step 1. Launch AnyFix and select that "Upgrade/Downgrade iOS".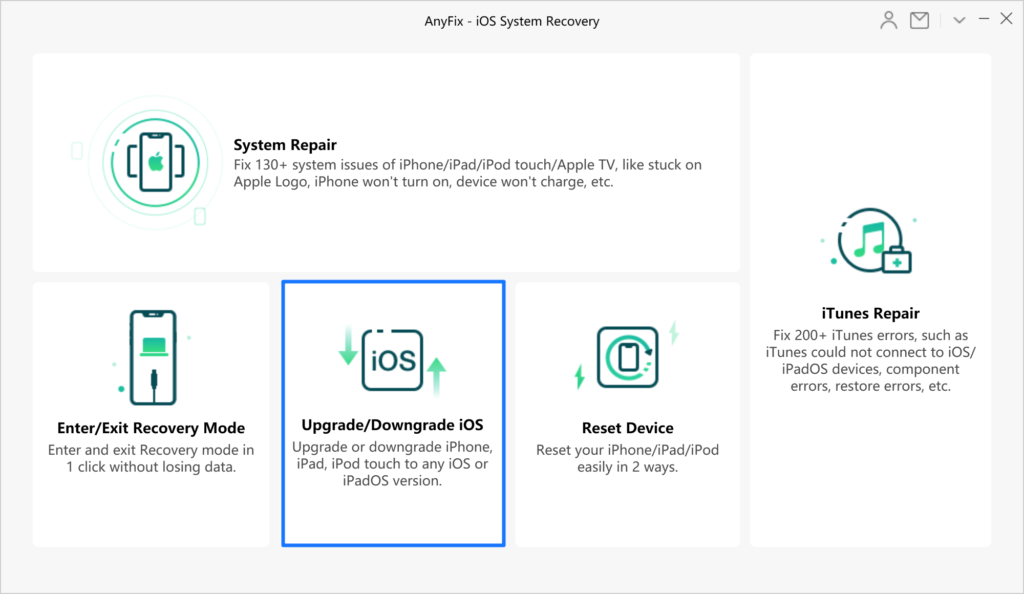 Step 2. Choose 1 click to downgrade iOS/iPadOS and click "Start Now" button.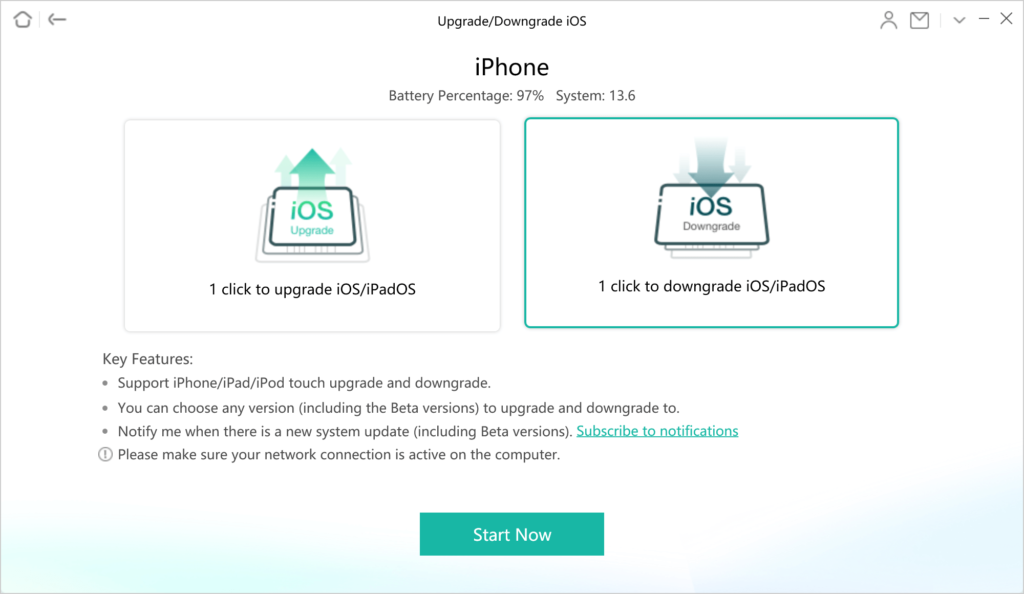 Step 3. Choose the iOS version you want to downgrade to.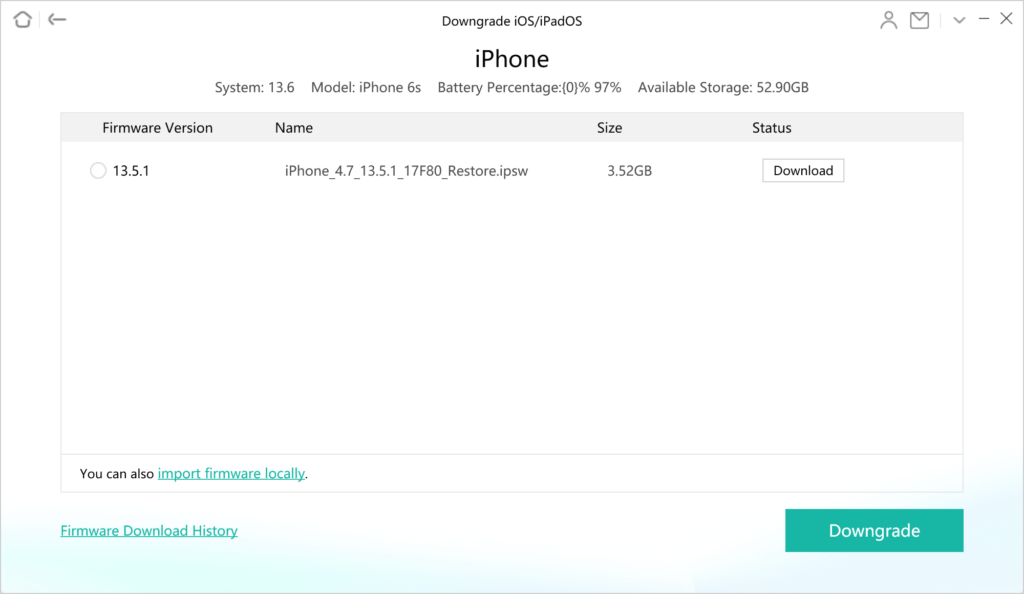 Step 4. Downgrade completed.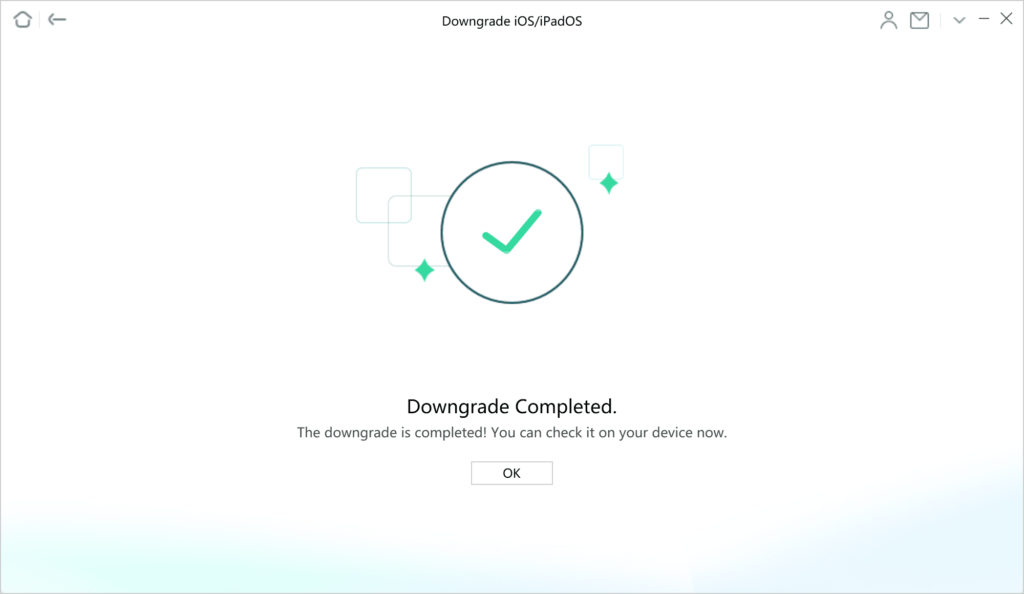 From various of system issues to enter/exit Recovery Mode, and even downgrade iOS, AnyFix covers all issues you may meet when upgrading to iOS 15 and offers a quick and easy solution to all the issues. AnyFix iOS System Recovery tool comes with a free trial for both Mac and Windows. You can purchase the full license of the tool with 1-year license for $49.99 for Mac. If you're on Windows, then the license costs $39.99.