Both iPhone 6s and iPhone 6 feature beautiful design, that if not protected with the help of bumpers or protective cases can easily get scratched. There's nothing we hate more than having our iPhone scratched, isn't that right folks? So if you don't want to regret not having a bumper case on your iOS device, then now is the time to get a nice bumper for iPhone 6s or iPhone. In this post we have feature some of the best iPhone 6s and iPhone 6 bumpers of 2016 that not only look good but are also affordable. So without any further ado lets start with listing the best iPhone bumper cases out there.
Rhino Shield Crash Guard Slim for iPhone 6s and 6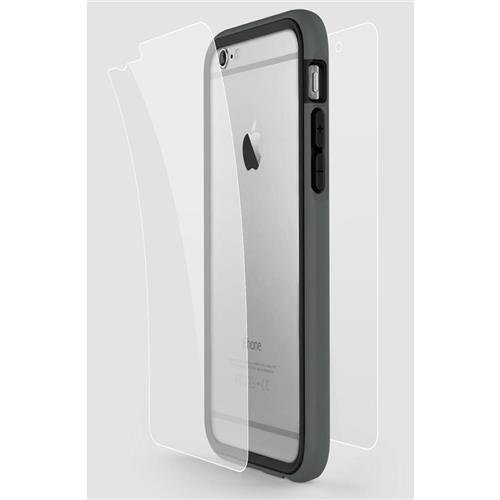 You cannot go wrong with the Rhino Shield Crash Guard bumper case for iPhone 6s and iPhone 6. This is great for users who want the device to be covered yet they want everyone to know they are carrying and iPhone, by making its back visible. This Rhino Shield bumper weighs less than half an ounce, is 2.5mm thick and can protect your device of drops up to 15 feets. It features a hard and soft construction with a matte texture for better grip. You can buy it from Amazon for $44.99.
i-Blason halo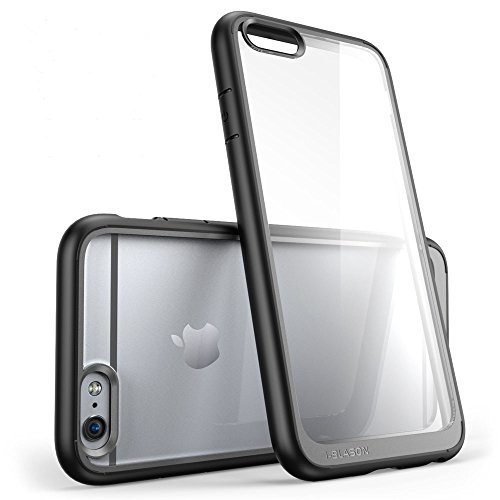 If Rhino Shield case is out of your budget, then you can also go for i-Blason's Clear case that offers protection for all sides. It features raised front edges to protect your screen, material that is chosen specifically to enhance grip and it offers access to all ports and buttons. It is certainly one of the best iPhone 6s bumpers you can buy in 2016 and it comes in multiple colors including Clear Black, Clear (transparent from all sides), Clear Blue, Clear Pink etc. You can buy it for $9.99.
elago 6s Bumper Case Limited Edition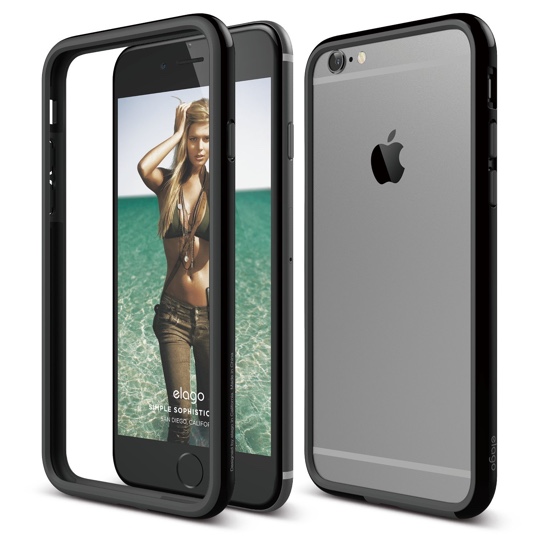 If you prefer a minimalist design that showcases the best aspects of your iPhone while protecting it then elago 6s Bumper Case is the best bumper for your iPhone 6s. It is made up of polycarbonate and TPU materials and features raised lip constructions at both front and back. It gives you easy access to all ports and buttons too. You can buy it for $8.99.
JETech Bumper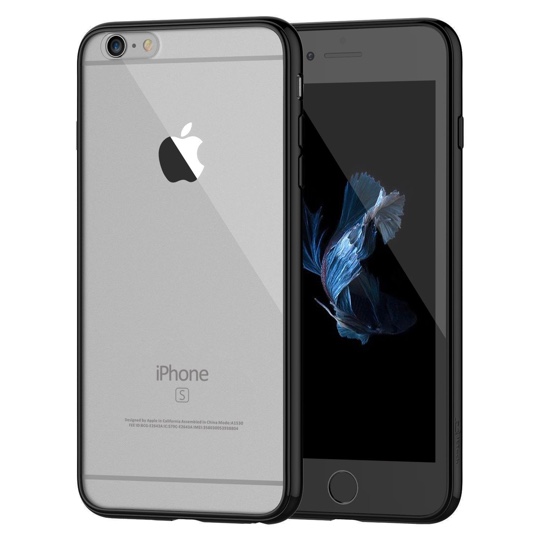 JETech Bumper provides an all around protection to your device with its advanced shock absorption technology. It is made up of TPU fusion and Polycarbonate materials that covers the back, while still keeping it visible. You can buy the JETech bumper from Amazon for $10.09.
AmorTek iPhone 6s Clear Case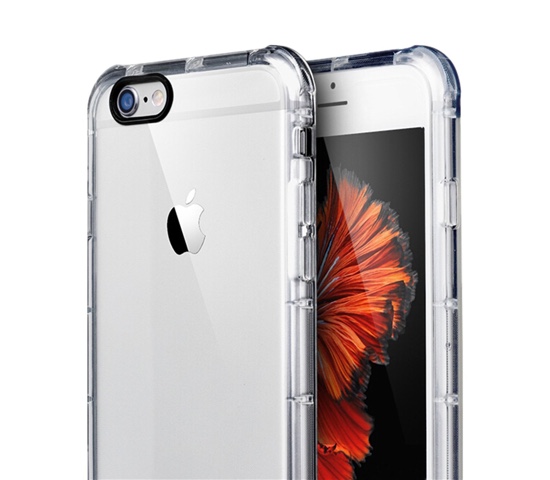 Don't want to hide your iPhone? Then get this Clear iPhone 6s bumper from AmorTek. It not only showcases your device's design but also provides good protection from all sides. It features cut outs for buttons, camera, charging port etc. You can buy it for $12.99.
OKRAY 8 bumper pack for 6s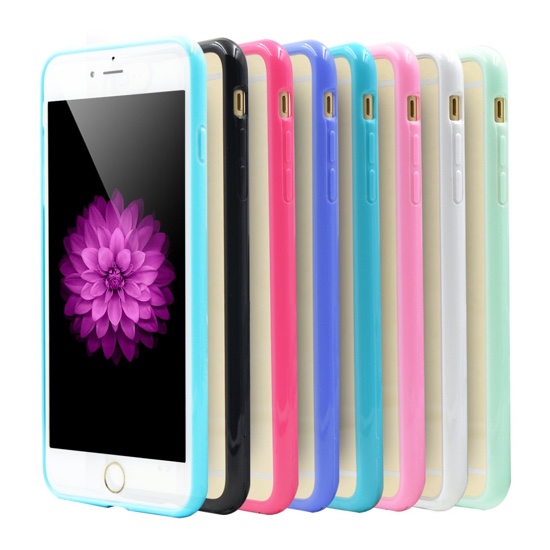 If you are someone who needs a different colored case every day, then Okray 8 Pack is for you. This bumper pack consists of 8 different cases, all of which feature a different colors. They feature a slim design, hard back and flexible material. On the front the cases feature a raised lip design so your screen stays protected. You can purchase the Okray 8 pack from Amazon for around $11.
Acewin iPhone 6s bumper
AceWin's iPhone 6s bumper case has got everything you would expect from a protective case including a good design, slim profile and features for ultra protection. It is made up of premium TPU material and has a clear back panel to protect your device from scratches and scrapes while showing off its gorgeous design. The case has cutouts for ports and buttons as well as cameras. You can buy it for $7.99.
SUPCASE Hybrid Bumber cover for iPhone 6s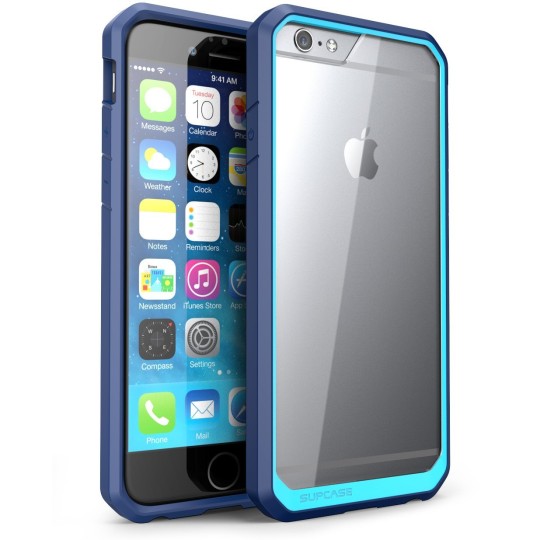 SUPCASE Hybrid Bumper case comes with a sporty design, which gives your iPhone a different look. Just like all other cases on this best iPhone 6s bumper for 2016 list it is made up of high quality TPU and Polycarbonate materials. It is a case that can be easily added or removed from the device. It features cutouts for ports as well. The Hybrid bumper is available in multiple colors including blue, black, green and red. As seen in the image above, it comes with a clear back. You can buy this case from Amazon for $14.99.
Bear Motion Premium bumper ring case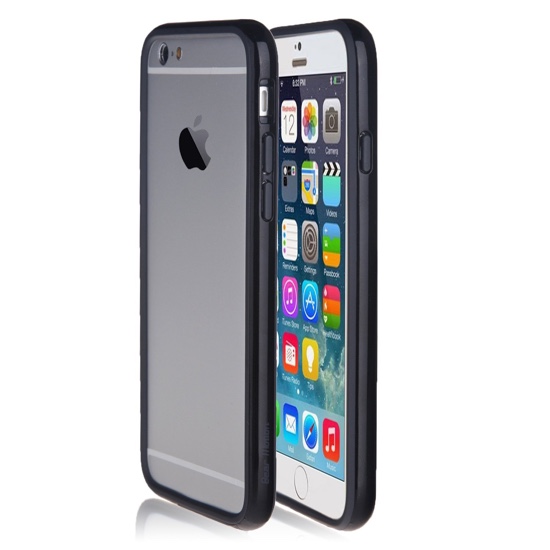 Available in both black and white colors, Bear Motion's Premium Bumper Ring for iPhone 6s features a simple and slim design that is made up of Premium Thermoplastic Polyurethane and Polycarbonate materials. The case offers shock protection on drops and comes with raised edges to provide extra protection for the front and back of the device. If you are looking for a light and good looking case with decent protection, this is the way to go.
OBLIQ case bumper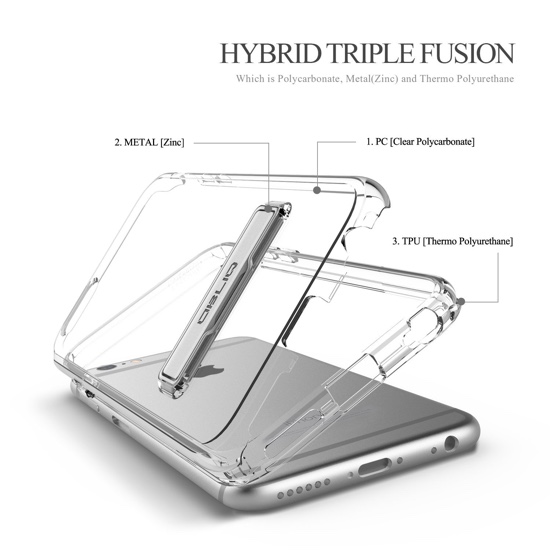 OBLIQ's iPhone 6s case highlights all the features of your iPhone 6s or iPhone 6 with its naked shield design. It protects you device from all sorts of scratches and drops with its shock resistant features. If you like minimalistic design and don't want to hide your beautiful iPhone inside a case, this is the case to buy. You can purchase it from Amazon for $13.99.
Disclosure: iOSHacker may receive a commission if you purchase products through our affiliate links. For more visit our privacy policy page.