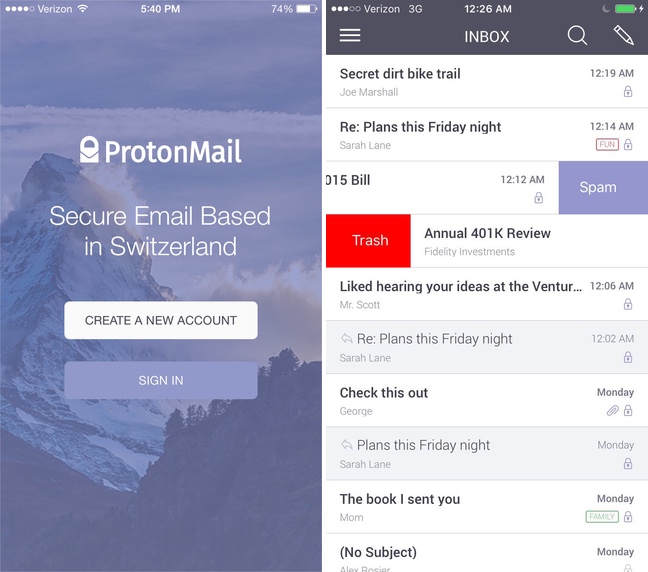 If you are a looking for a mail service that can ensure a secure and end-to-end encryption for your email communications, then ProtonMail Encrypted Email service is the one you should try. The service has recently released their official app for iOS, making it possible for iPhone, iPad and iPod touch users to manage their encrypted email accounts on the go. The ProtonMail service, which is founded by CERN scientists provides a PGP end-to-end encryption for all emails. This means your emails will stay private and could not be intercepted by hackers. Your messages are not even accessible to ProtonMail.
In addition to providing secure and encrypted environment for email communication, ProtonMail app for iOS also features a good design accompanied with customizable swipe gestures and ability for users to send expiring emails that self-destruct after a specified time. In order to use ProtonMail's service you will need to create a @protonmail.com email address, which comes with automatic PGP key creation and management. You can also send password protected emails to non-ProtonMail email addresses.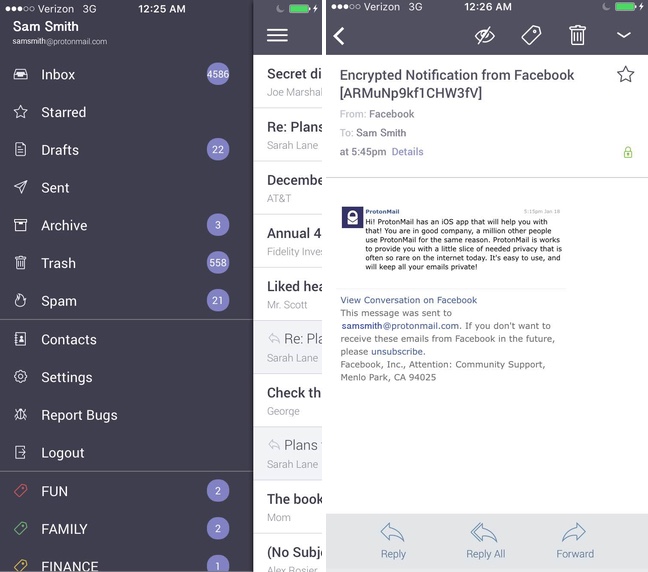 ProtonMail is completely free to use. In addition to using the iOS app you can also manage your email on Android app and desktop website.
ProtonMail is available in the App Store for free. It is a universal app supporting all models of iOS devices.