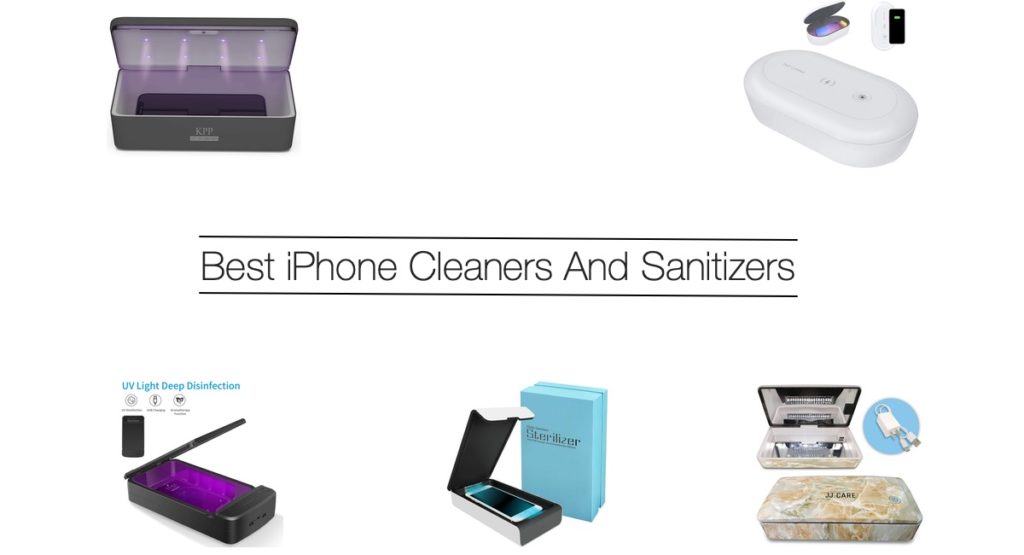 Nowadays it is important for everyone to have a good iPhone cleaner and sanitizer at home. An iPhone Sanitizer and cleaner is not only useful for disinfecting an iPhone but it can also be used to disinfect other gadgets such as AirPods, Apple Watch, jewellery and more.
In this list of best iPhone sanitizers and cleaners you will find the products that you need to consider buying in 2021. This includes selections from companies like Ottolives, Wetekit F FiGoal and more.
Best iPhone Cleaners and Sanitizers
So read on to learn about the best iPhone sanitizers that you should consider buying in 2021.
1. OTTOLIVES UV Smart iPhone Sanitizer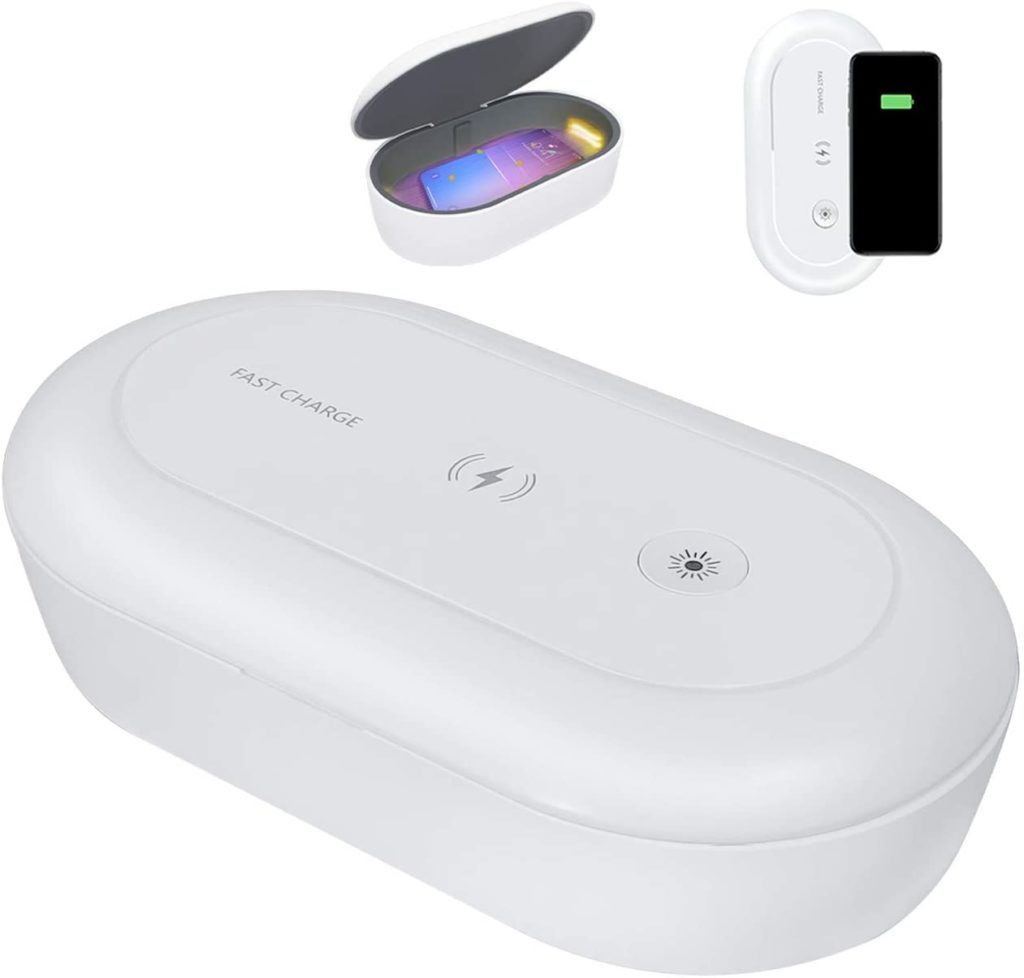 Ottolives has made sanitizing your iPhone easier than you imagined. This iPhone sanitizer is chemical, heat, or liquid-free and makes sure your device remains undamaged free of germs. Having passed the SGS sterilization test and equipped with EPA filing, this is the best iPhone sanitizer for 2021.
Not only your iPhone but you can also sanitize other objects such as watch, car keys, or your glasses. But for that, you need to make sure you leave your objects inside for 18 to 30 minutes. Simply place your phone, turn the sanitizer on and it will do the rest of the job. Want some good fragrance along with cleaning? You need to add the essential oil into the aromatherapy slot and press the switch. Now, wait for the sanitization and aroma humidifier to finish the job!
In addition to sanitizing your phone, this device also acts as a 7.5W wireless charger for iPhone and 10W for your Android phone. Its whopping 6.9 inches size fits in most of your handy accessories including jewelry and credit cards. The best thing is you don't have to worry about harming your eyes as over the angle of 30 degrees while opening the box, the sanitizer turns off automatically.
You can buy this iPhone Cleaner and Sanitizer for $30.99 at the link below.
2. Wetekit iPhone Sanitizer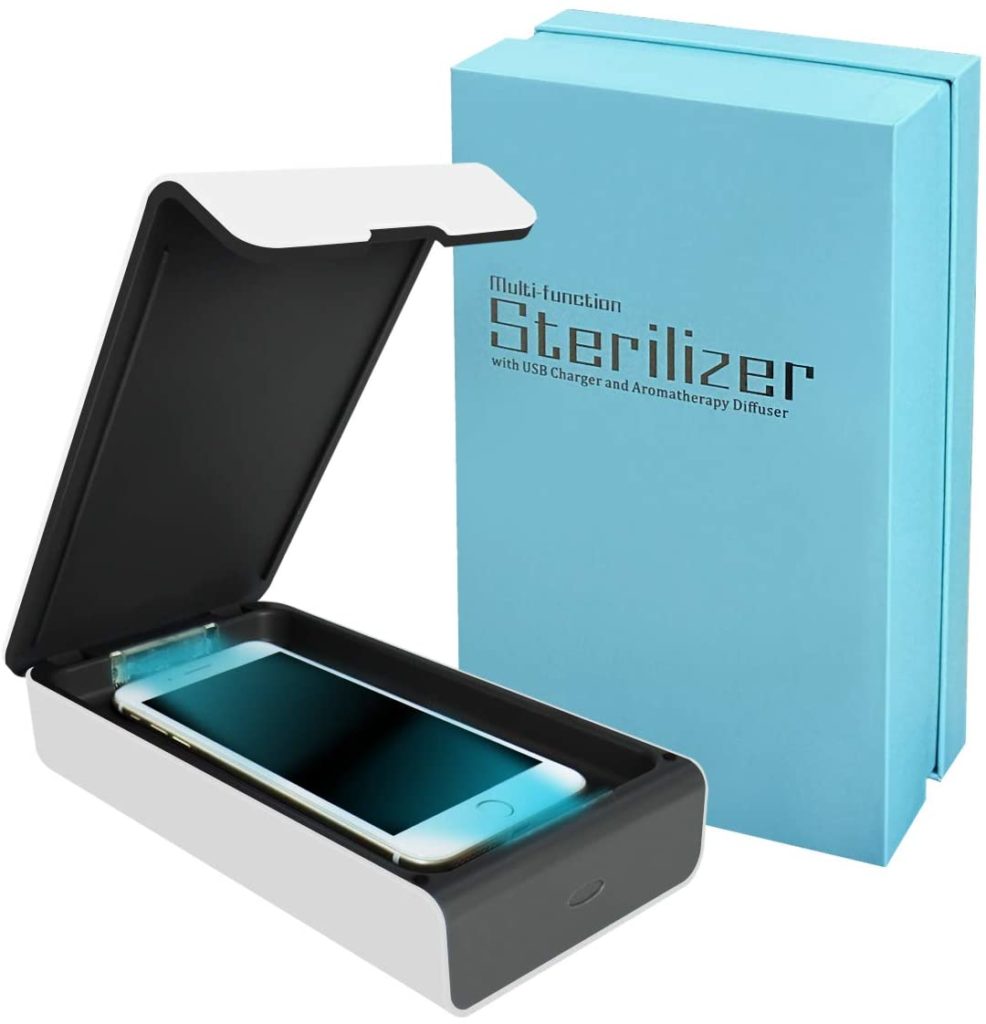 Looking for a unique present on Christmas or birthdays? Wetekit's stylish cell phone sanitizer is one of the best iPhone cleaners to give as a present. This multifunction power charging box is a sanitizer, aroma diffuser, and wireless charger. The best thing about this device is that it takes only 6 minutes to kill 99.9% of bacteria from your accessories and phone. You need to put your phone inside, close the lid and turn the sanitizing button on. After finishing the sanitization process in 6 minutes, it will stop automatically. You can also leave your phone inside to charge it overnight.
The essential oils with the device act as soothing aromatherapy. You simply need to put a couple of drops of your favorite oil into the device, press the aromatherapy switch for your phone and wait for 8 minutes till the humidifier does its job. Once done, take your device out with a wonderful fragrance.
The sanitizer is 7 inches in length and can sanitize your large devices including Note 4, Galaxy S7, and iPhone 7s Plus. Moreover, it is equally good to sanitize AirPods, Bluetooth headphones, toothbrushes, keys, glasses, and jewelry. Given its ergonomic and space-saving design, it is your best travel buddy.
You can buy the Wetekit iPhone Sanitizer for $32.99 at the link below.
3. F FiGoal Portable iPhone Sanitizer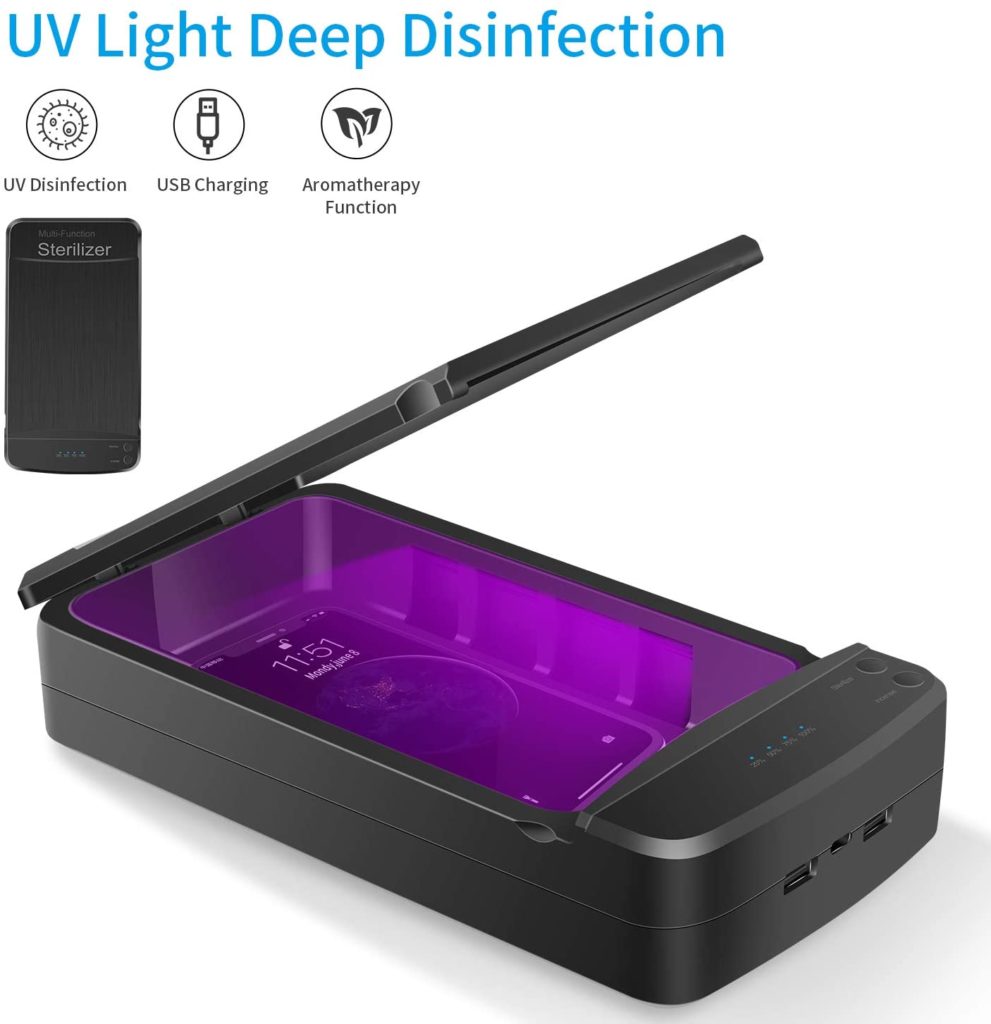 F FiGoal's UV light portable iPhone sanitizer is a multifunction sanitizer and equally compatible with your Android phone. This one of the best iPhone sanitizers for 2021 is a surefire way to kill 99.9% bacteria and removes 100% mites from tour devices and accessories.
The added benefit? It has two USB outlets that help you charge two cell phones simultaneously. With a 6.5-inches large sanitizing space, you can place multiple accessories together inside such as Watches, jewelry, Bluetooth earphones, keys, credit cards, glasses, etc. Along with sanitization, it keeps your device fresh through a built-in aromatherapy function. With an ergonomic and compact body and design, you can take it with you wherever you want.
You can buy the F FiGoal iPhone Sanitizer for $16.95 at the link below.
4. JJ CARE iPhone Sanitizer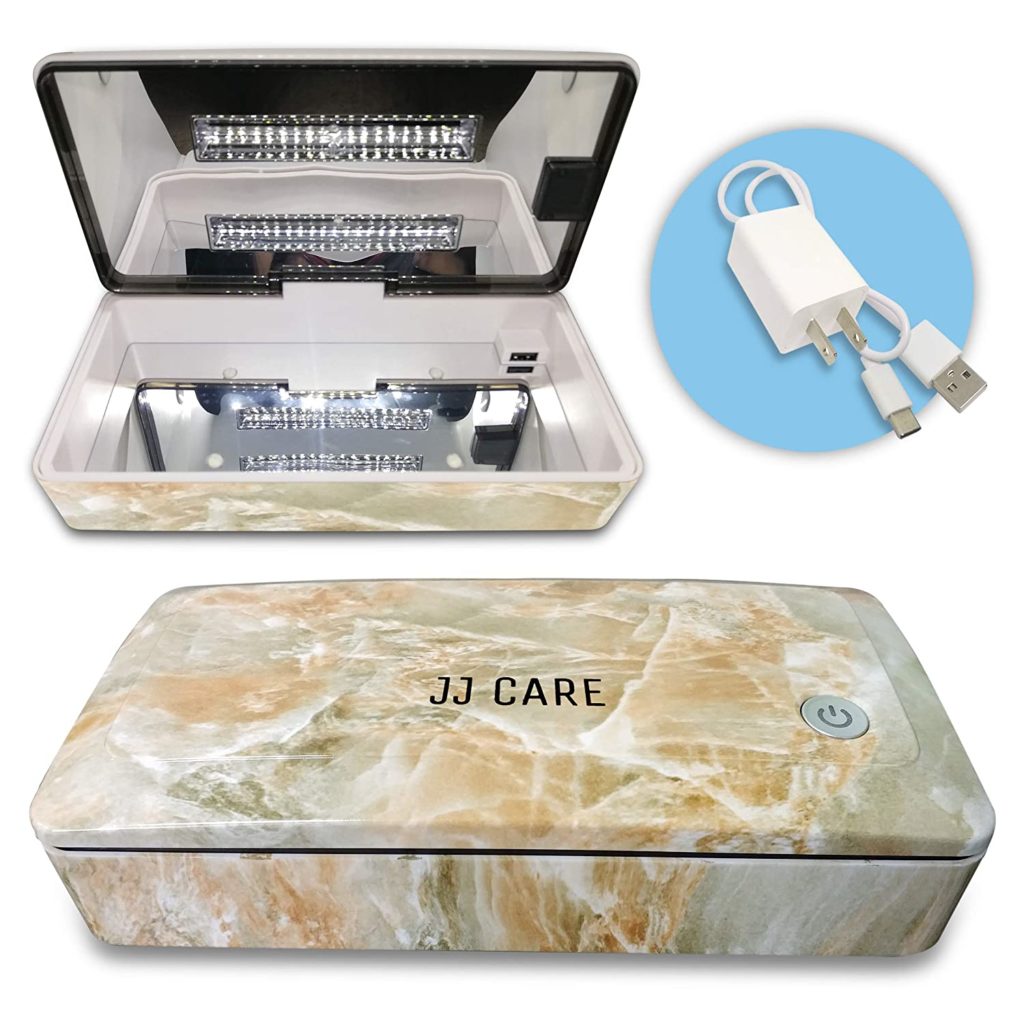 JJ CARE's iPhone sanitizer is a convenient and comfortable way to sanitize your iPhone. This best iPhone cleaner gives a high-quality cleaning to your phone and other household items. You can even keep it in your barbershop, nail beauty shop, and tattoo shop. This best iPhone sanitizer for 2021 is super easy to use and carry.
Its UV sanitization process ensures you don't need any chemicals to clean your iPhone and other accessories. The two UV-C LED bulbs are replaceable after 20,000 hours of consumption. The best thing? If you are in a hurry, it will take only 3 minutes to complete the disinfection cycle. Once fully charged, it gives you 24 hours of working time. Compliant with environmental protection standards, it ensures you and your loved ones remain clean and healthy.
You can buy the JJ Care's iPhone Sanitizer for $58.89 at the link below.
5. KPP UV iPhone Sanitizer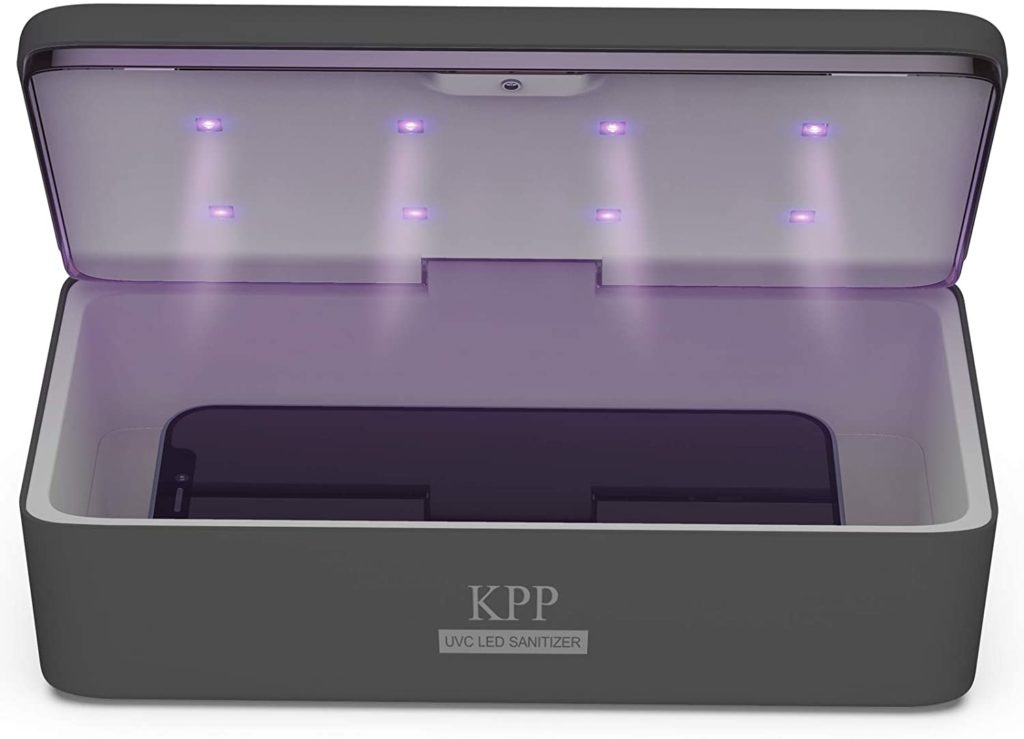 Among others, KPP UV sanitizer is also one of the iPhone sanitizers for 2021. Within only 3 minutes it kills all of the germs, viruses, and bacteria from your phone and other belongings. Strategically placed 8 UV-C LED beads kill germs and block the spread of the virus.
Now cleaning your everyday essentials is an easy task that is difficult to disinfect by hand. Be it your iPhone, car keys, jewelry, or watches, KPP sanitizer takes care of them. Its stylish body and sober color make it a unique yet perfect birthday gift.
If you want to prepare and clean on the go, share with us in the comments below which iPhone cleaner you liked the most? Also, share this post with your friends and family and help them stay clean!
You can buy the KPP UV iPhone Sanitizer for $58.99 at the link below.
For more iPhone accessories, stay tuned to iOSHacker.com.
Also read: