iOS 11 brings several big and small features to the operating system. The changes and new features extend to the camera as both the Camera app and Photos has received new features that will make the experience of taking photos with an iPhone (or iPad) more convenient for users. Read on to learn about the new Camera related features that Apple has added in iOS 11 update.
1. Live Photo effects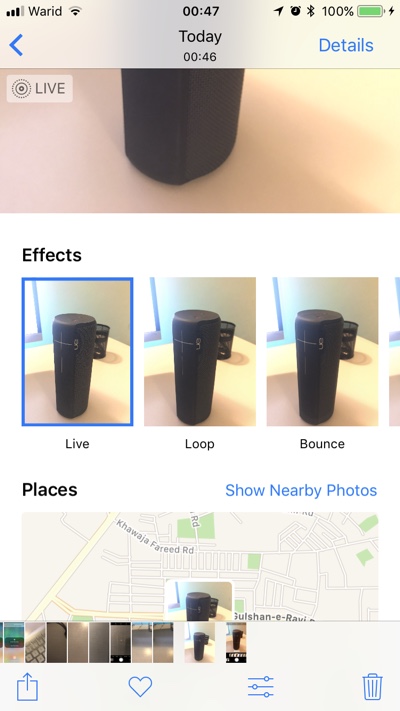 Apple has added new Effects for the Live Photos, which makes it possible for users to take normal Live Photos and apply cool effects on them. The effects that iOS 11 offers include Loop, Bounce and Long Exposure. The Long Exposure effect for Live Photos is the most notable one, as it allows users to take suitable Live Photos and convert them in long exposure shots, similar to the ones you can take with long duration shutter speed on professional cameras.
2. New Compression features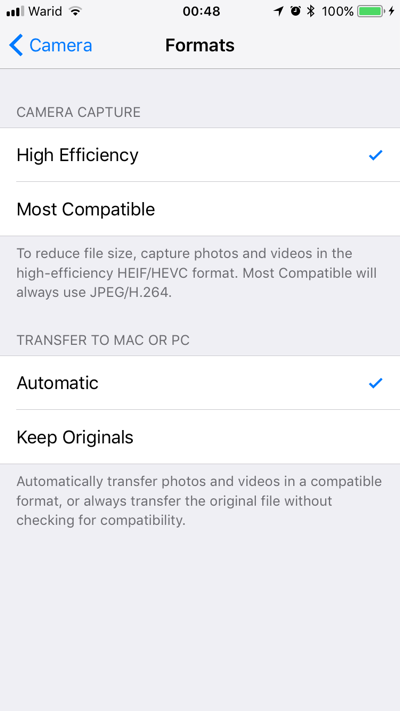 For most iOS users Photos take a large chunk of their device's available storage space. Apple knows this as with iOS 11 it has introduced the 'Next-generation compression technology'. Instead of old JPEG/H.264 image formats, iOS 11 stores photos in high-efficiency HEIF/HEVC formats, which take significantly less space without compromising on the image quality. Users have the option to still store images in older formats by going to Settings > Camera > Formats page. However if you are worried that other devices won't be able to read the images with new formats when you share them then don't. iOS will convert images back into JPEG/H.264 formats when sharing them with Mac or PC.
3. The + sign for perfect top view shots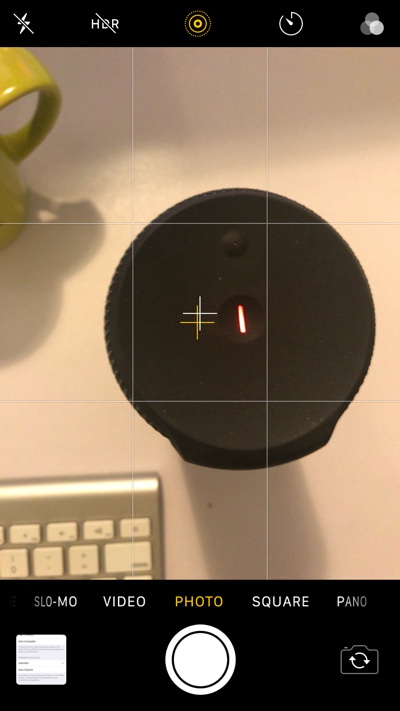 When you hold your iPhone in a horizontal position you will see two '+' signs at the center of your screen. The white and yellow '+' signs are there to help users take the perfectly straight shot with their iPhone. When both plus signs align perfectly with each other, that means the iPhone is straight as an arrow. This feature is great for those who take shots of objects from the top view.
4. New Filters and Selection UI for built-in filters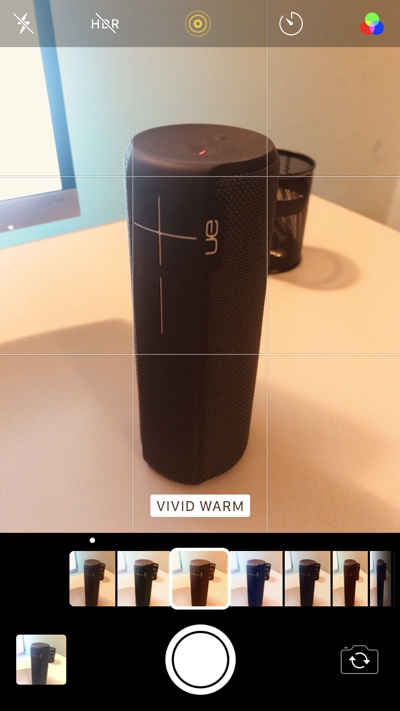 New live filters have been added on the Camera app, which allow users to take professional quality photos with their iPhone's camera. The new features are designed to improve portrait photos with more natural looking skin tones, classic looks and more.
The live image filters of the Camera app have a new selection UI. Now instead of a full screen grid you can choose the live image filter by swiping on the selection slider. The new slider makes it convenient to see the affect of the filter on the viewfinder, making it easier for user to select the one they want to use.
5. QR Code scanning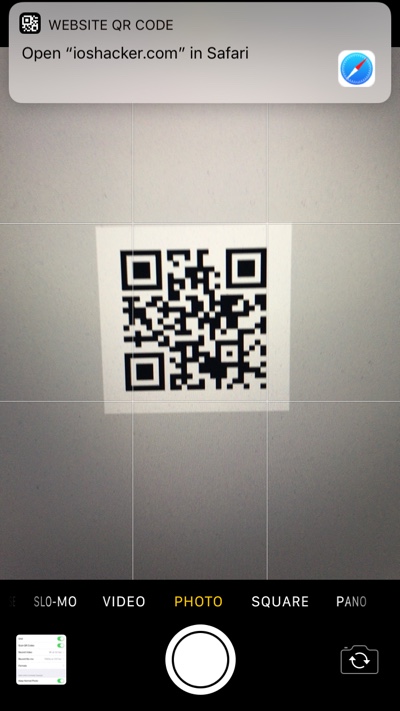 We have talked about this feature before. The Camera app can now scan QR codes and iOS will even perfect actions based on what it has scanned. For example, it can open webpages, join Wi-Fi networks, add contacts and more.
Disclosure: iOSHacker may receive a commission if you purchase products through our affiliate links. For more visit our privacy policy page.