With the release of iOS 11, Apple has brought many new features to the mobile operating system that powers the iPhone, iPad and iPod touch. While we have talked about many of these features on our iOS 11 posts, there are many small improvements and additions that also need to be acknowledge. In this post we have listed 11 of the best small iOS 11 changes that we love.
1. Old signal bars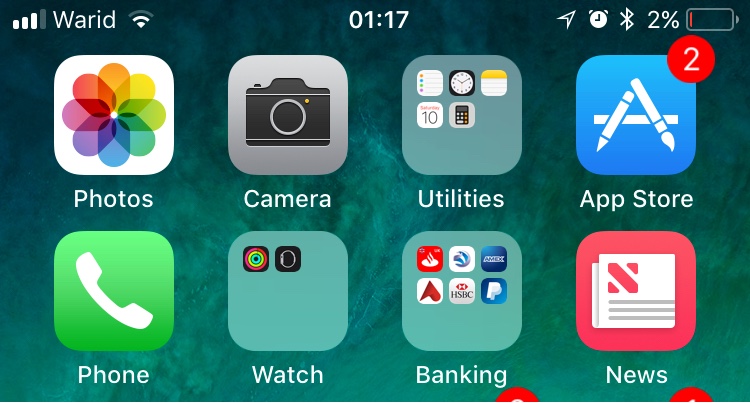 One thing that I personally hated about the iOS 7 redesign of 2013 is the addition of the cellular signal circles, that replaced the good old signal bars. On iOS 11 Apple has finally fixed that mistake by bringing back the classic signal bars that everyone loved, so thanks Apple – don't ever change them again.
2. Ability to move multiple icons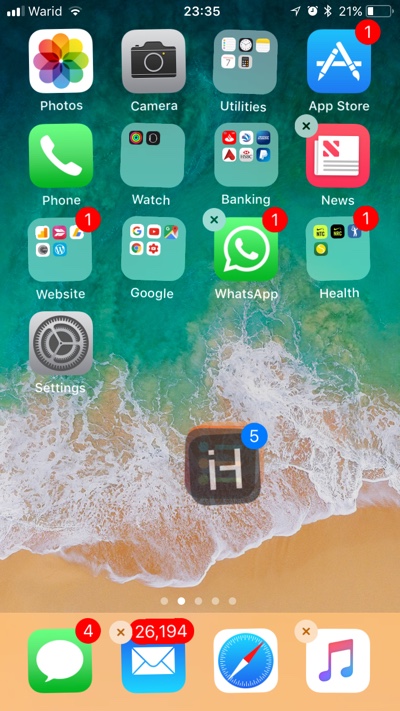 As we detailed in our post, iOS 11 finally makes it possible for users to move multiple icons from one page to another. Users can also move multiple app icons in a folder, without having to repeat the steps separately for each app. You can move more than one icons at once by entering the wiggle mode and holding the first icon you want to move like normal. Then without letting go you have to tap on the icons you want to add to the selection with another finger. Once all icons are added move them to new page, position or folder.
3. Seconds column on Timer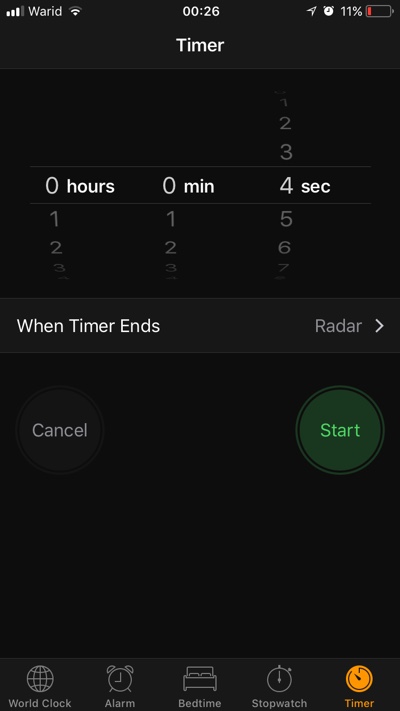 For years iOS users have asked for a seconds column on the Clock Timer screen. With iOS 11 Apple has finally granted their wish, making it easier for users to set timers for less than a minute or timers with more precise timings. iOS 11 also adds a restart timer button on the lockscreen that appears when a timer is finished, making it convenient for users to restart the timer without having to unlock their device.
iOS 11 makes it super easy for users to add friends to their own Wi-Fi network. How this works is pretty simple, if you have an iOS 11 running device connected to a Wi-Fi network and a friend with an iOS 11 device attempts to connect to the same Wi-Fi network, you will receive a popup asking another iPhone wants to join the same network. At this point you can simply allow the device with tap of the button without having to tell them your network's password.
5. Dictionary in Spotlight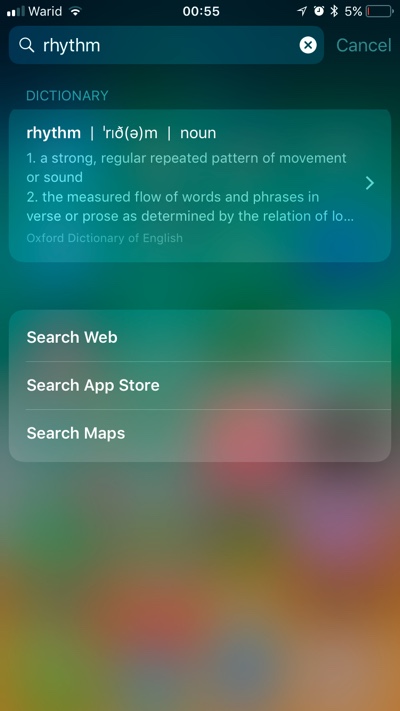 Now you can search for word meanings right from the Spotlight search page. Just type the word you want to know meaning of and tap and get the results right away.
6. Small volume slider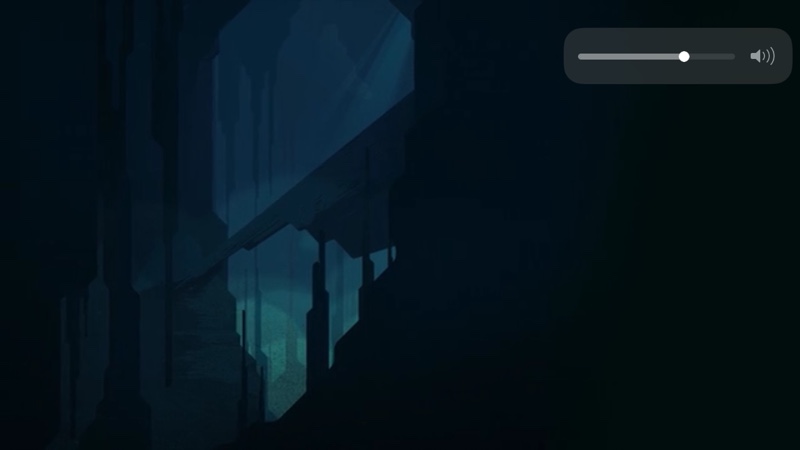 It looks like the obnoxious Volume HUD of iOS is no more. Apple has replaced the iPhone volume HUD that used to cover major part of the screen with a small slider that appears on top right side of the screen when video is playing. Users can even slide their finger on the new volume slider to adjust the volume, something they couldn't do on the old volume HUD.
7. One handed keyboard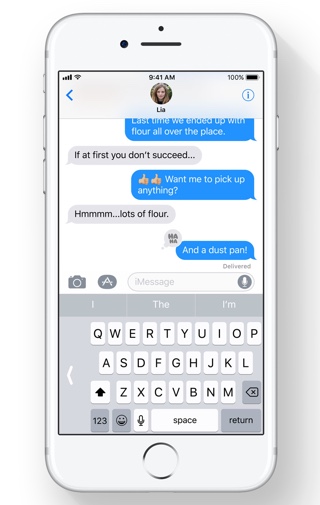 If you have an iPhone with a large screen, and find it hard to type with one hand, then you are going to love the One Handed keyboard Apple has added in its stock keyboard. To access the One Handed keyboard mode simply tap and hold on the emoji/globe button and select one handed keyboard option. You also get the option to have the keyboard aligned left or right according to your liking.
8. Customizable Utilities section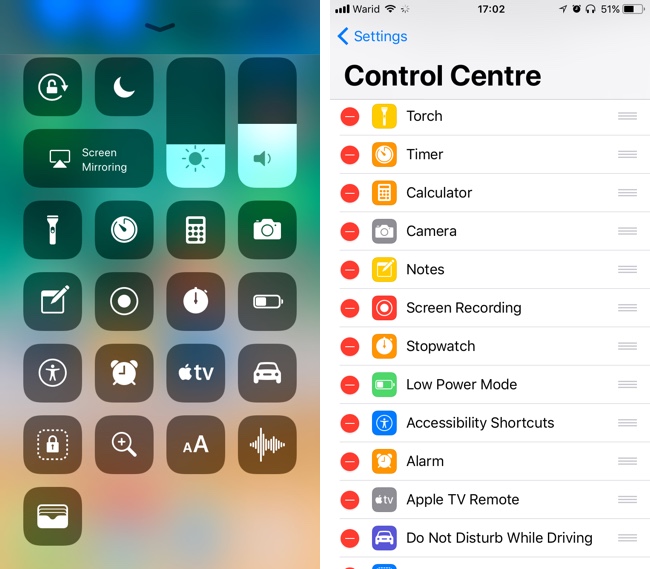 The new iOS 11 Control Center is brand new. It offers a new design, new sliders, single page interface and more importantly a Utilities section that is highly customizable. You can not only add up to 17 items in the control center utilities section but also arrange their placement.
9. Do Not Disturb while driving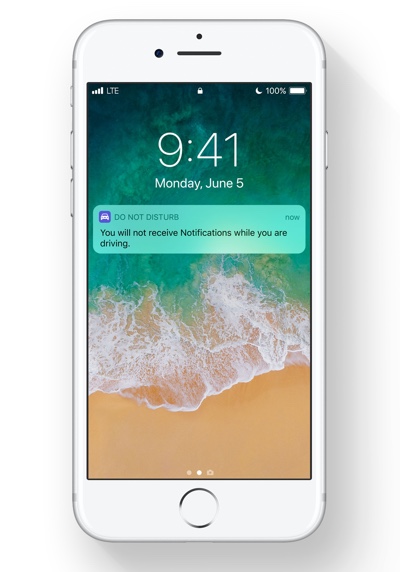 This new iOS 11 feature has a potential of saving countless lives. iOS 11 will automatically enable a special Do Not Disturb mode when it senses you are driving. When this mode is enabled you won't be distracted by calls, text messages and other notifications – which are going to be shown at a later time. iOS 11 will even send text messages to people trying to contact you notifying them that you are currently driving.
10. QR Code reading Camera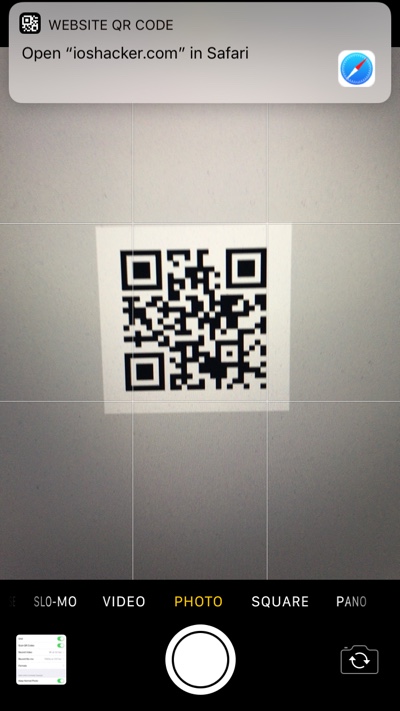 You can now use your iPhone's stock Camera app to scan QR codes, a task that required a third-party app before. After reading QR code iOS is even capable of performing certain operation based on the QR code you just scanned such as adding a contact, joining Wi-Fi network, opening an webpage and more.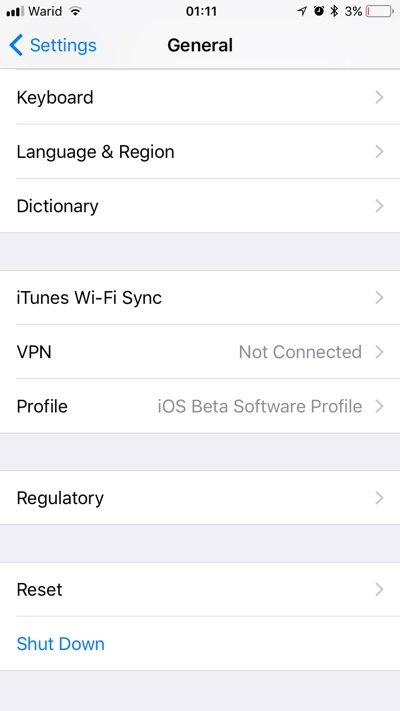 On the Settings > General page you will find a new Shutdown button that when pressed brings the power off slider. While it might not seem very useful to most users with functional power buttons, it is pretty handy for those whose power buttons are not working anymore.