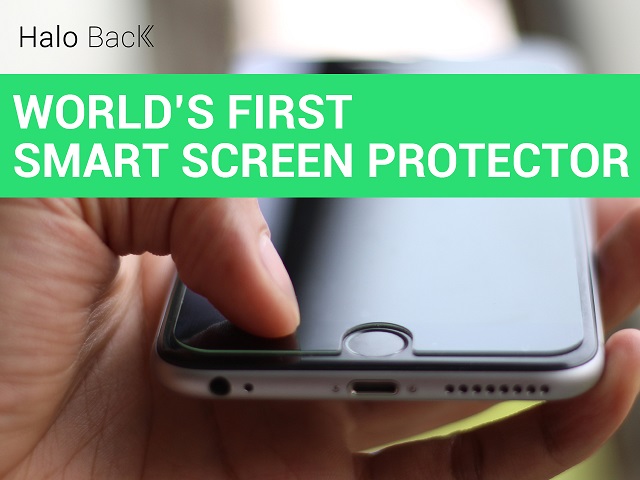 As the size of iPhone increases the need of a physical back button also increases. Many users with the newer models of iPhone, especially the 6 plus find it hard to reach the top of the screen to tap on the back button. The presence of reachability mode or the slide back gesture doesn't make things easier either. A new screen protector called Halo Back solves this problem by adding a touch based back button to iPhone, which is present right next to the home button.
The Halo Back screen protector features a capacitive channel that connects the bottom of the glass with the top, where the back button is placed in most iOS apps. When user taps on the bottom side of the protector the signal is transmitted to the top, which emulates a touch right where the back button is located. This causes the app to return to the previous screen. The best thing about this back button featuring protector is that it looks exactly like a normal screen protector, even the back button is invisible.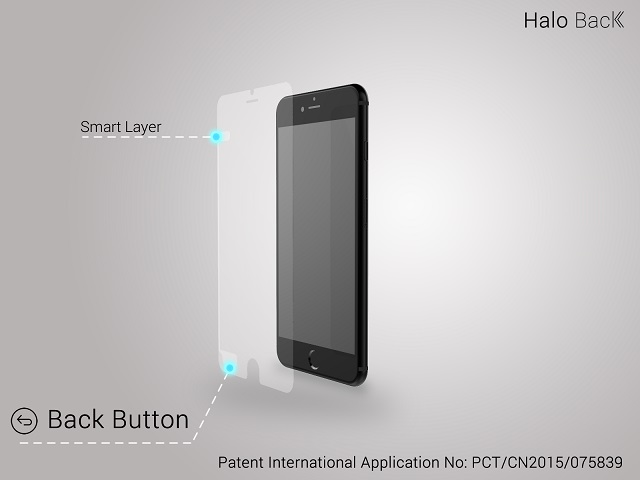 The Halo Back glass screen protector supports iPhone 6, iPhone 6 Plus, iPhone 5s and iPhone 5. In addition to sporting secret back button Halo Back is anti-scratch, anti-fingerprint and anti-blast, making it capable of giving full protection to your device.
Halo Back ran a successful Kickstarter campaign and was able to raise over $250k. As the campaign has already been completed, you can pre-order it for $19 by going to their website here.