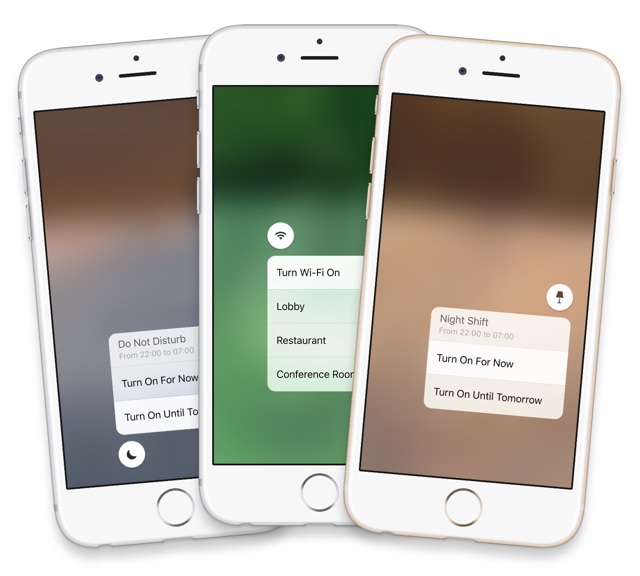 Everyone is so excited about next month's iPhone SE and mid sized iPad Pro event that we have almost forgotten about the major iOS 10 update, which will be unveiled in June at WWDC 2016. A designer named Sam Beckett isn't isn't waiting until summer though as he has made a really nice concept, that helps us wonder why is this still a concept and hasn't been implemented in iOS yet. The iOS X Concept shows us how a Control Center that fully takes advantage of the 3D Touch functionality will work like. The concept video not only shows us how this new 'Advanced Control Center' will be so much better with the integration of 3D Touch, but also recommends some other changes.
For example, in the concept user will be able to access more options for settings such as switch between WiFi networks and select different options rather than just being able to enable or disable them. For Do Not Disturb you will be able to specify if you want to turn the mode on for a specific timeline, turn on for 24 hours or just turn it on indefinitely.
In the video the designer recommends that Apple should allow users to rearrange and replace the settings toggles according to their liking. Of course jailbreak users know that this is already possible with the CCSettings tweak, however it would be nice to have it as a stock functionality. The designer also recommends a 'Night mode' for iOS, that will not only make it look beautiful but will also make it easier for us to use our devices at night.
Also read: how to export contacts from iPhone.
Disclosure: iOSHacker may receive a commission if you purchase products through our affiliate links. For more visit our privacy policy page.