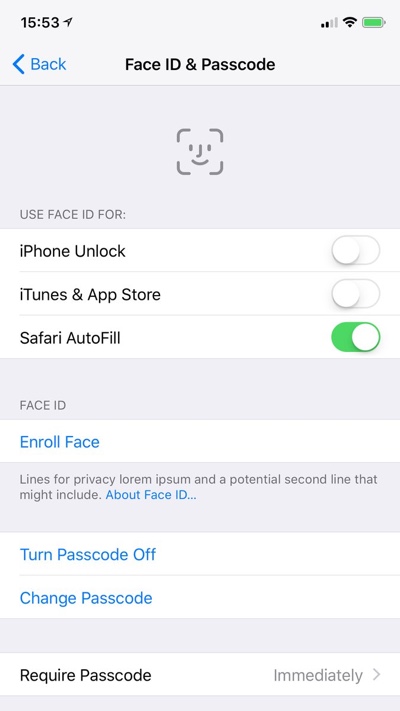 Thanks to the nonstop leaks about the iPhone X (not iPhone 8!) we now know that the device will not have a Touch ID sensor. So how will users securely unlock their device you wonder. Well Apple is introducing a feature called Face ID. The Face ID will allow users to unlock their iPhone X by simply scanning their face.
With the recent iOS 11 GM leak we have learnt more details about how the Face ID feature will function, and how users will be able to set up Face ID. According to 9to5Mac users will be able to set up Face ID in a similar way as Touch ID. First and foremost they will be required to set up a passcode in order to be able to use Face ID feature.
Authenticating with FaceID looks like this (timing not correct because it's just the UI, not actual auth) pic.twitter.com/kvNUARDQBJ

— Guilherme Rambo (@_inside) September 9, 2017
When the Face ID is being set up on the device there should only be one face in the view of the camera. If the face is obstructed or not clear user will get a warning. For iOS to scan user's face all of it needs to be inside the frame of the camera and the device needs to be held 10 to 20-inches away from the face.
For iOS to scan different parts of your face you will have to move it gently in circle while still looking at the screen. iOS will scan your face twice before completing the process.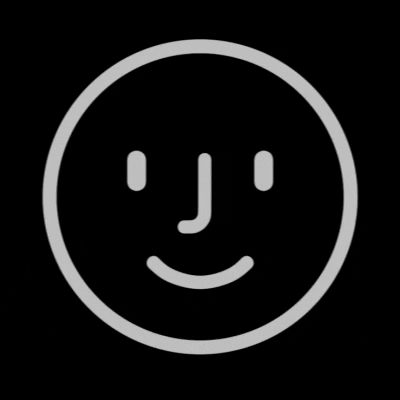 Another interesting tidbit that has been revealed through iOS 11 GM is that iOS will be able to tell if the user is looking at the screen. This will allow the device to do a number of useful things like suppressing the sound of the notifications, brighten up the screen automatically when user is looking and more. Perhaps Apple will allow third-party apps to take advantage of this as well, which would be pretty cool.