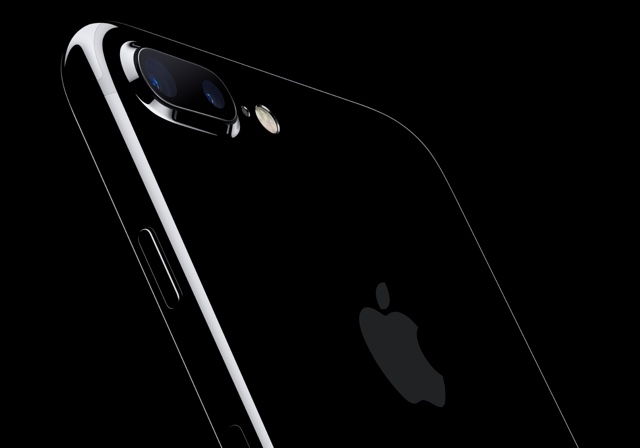 Apple announced the new iPhone 7 yesterday with lots of new features and improvements. While the overall design is very similar to iPhone 6s there are a number of major changes that make it a worthy upgrade. With all the new features Apple also announced a shinny new Jet Black model for both iPhone 7 and iPhone 7 Plus. This is in addition to an all black color that lacks the glossy look. Many users got very excited about the new color as it gave the iPhone 7 a completely different look.
However it was later revealed that the Jet Black color iPhone 7 and 7 Plus will only be available with 128GB and 256GB memory options. Meaning users who want to purchase a 32GB model of the new iPhones, that also costs less will only have four colors to choose from including silver, gold, rose gold and black. They won't get the jet black color option. Since iPhone 7 only comes in 32GB, 128GB and 256GB storage options, the color limitation only applies to the cheapest iPhone available.
Even though the larger memory capacity has its benefits, the starting price of 128GB iPhone 7 is $749, which is $100 more than the price of 32GB model. The difference may be too significant for those users who don't want more memory as they will have to spend that much money just because of a different color.
The Jet Black iPhone 7 will not only cost more due to its larger memory size, it will also be more sensitive to scratches and will lose its high shine. Apple warns on its website that the high gloss finish of this model is achieved through anodization and polishing and may show micro-abrasions with use. To avoid this Apple recommends users should use cases on their devices.