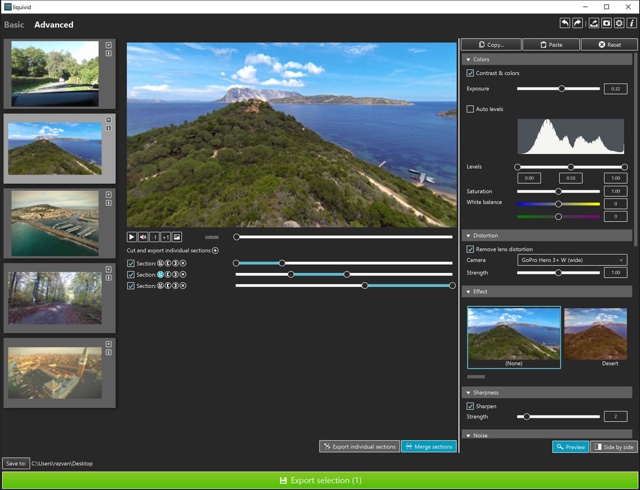 Traditionally video editing tools have been quite complex for normal users. This is the reason why it is done mostly by professionals or enthusiasts who like to spend hours of their free time on editing videos. While we still think about video editing as a tedious task, things have changed significantly. Now tools like liquivid are available, which make it easier for amateurs as well layman to perform basic edits on videos. You can edit images and add professional effects to videos in just a few clicks and minutes.
Liquivid is an easy to use video editing tool for Mac and Windows that allows users to edit their photos and videos with ease. It offers some very useful features such as single click presets and quick editing options that make using it a breeze. There's not much that you cannot do with this tool. You can add visual effects to your videos, remove camera shake, improve image sharpness, contrast and colors, perform denoising and more. The tool also offers basic features such as cutting, rotating and cropping that come handy in almost every video editing process. One of the best features of this app is that you get the option to batch process several files at the same time, which will be appreciated by those who have hundreds of travel photos and videos to edit.
liquivid offers 14 different visual effects that you can choose from. It also has built-in profiles for different GoPro Hero models, Drift HD Ghost, DJI Phantom 3, Parrot Bebop 2, Rollei 410, Zoom Q8, SJCAM SJ 4000/5000 and more.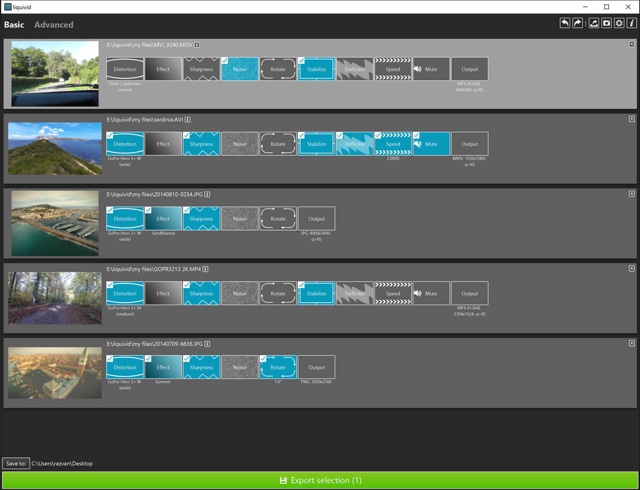 There are some really nice video specific features too including video deflickering, ability for users to change video play speed etc.
liquivid for macOS and Windows 10 is available for download on Mac App Store, liquivid's official website and Steam. It is available at a price of $19.99.