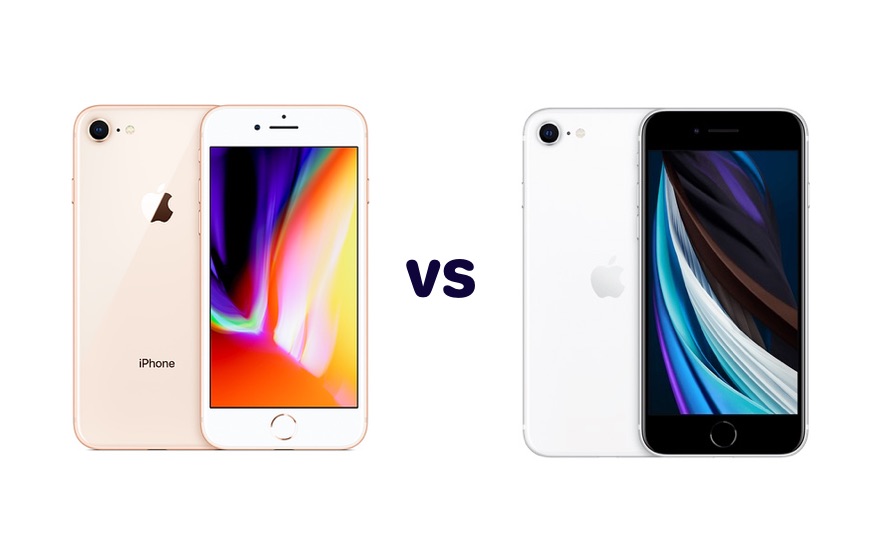 Following months of anticipation and rumors Apple has finally released the Second-Generation iPhone SE. Even though this new device is released as a second generation to 2016's iPhone SE, it is very similar to the now discontinued iPhone 8.
The similarities between iPhone SE 2020 and iPhone 8 don't stop at design as many specifications are also the same between these two models. To help you in figuring out what has changed and what has remained the same between iPhone 8 and Second-Generation iPhone SE we have compared the specifications of these two devices below. Major differences in this iPhone SE vs iPhone 8 specs comparison have been highlighted in bold.
iPhone SE vs iPhone 8 – Specs Comparison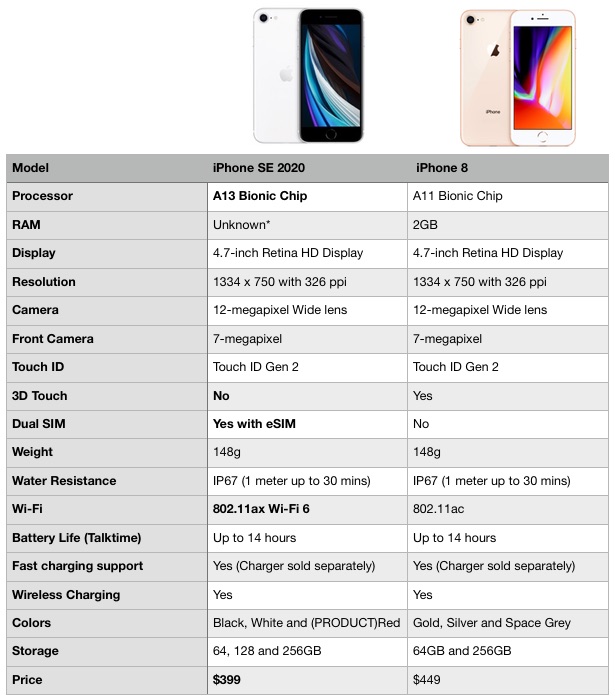 As you can see in the specs comparison above most of the specifications remain the same with both devices having the same display, resolution, camera lens (although iPhone SE offers portrait mode), second generation Touch ID, same weight, battery life and more.
There are some big differences as well that show iPhone SE 2020 is a modern device. For example on Second-Generation iPhone SE we get A13 Bionic chip (same chip that powers iPhone 11 Pros), haptic touch instead of 3D Touch, Dual SIM functionality with eSIM, better Wi-Fi and a 128GB storage option.
iPhone SE also has a lower starting price than iPhone 8 and starts at $399 instead of $449. This is a major difference considering the low price of the device.
What do you think about the new iPhone SE? Do you think it is a good budget option? Let us know in the comments section below.