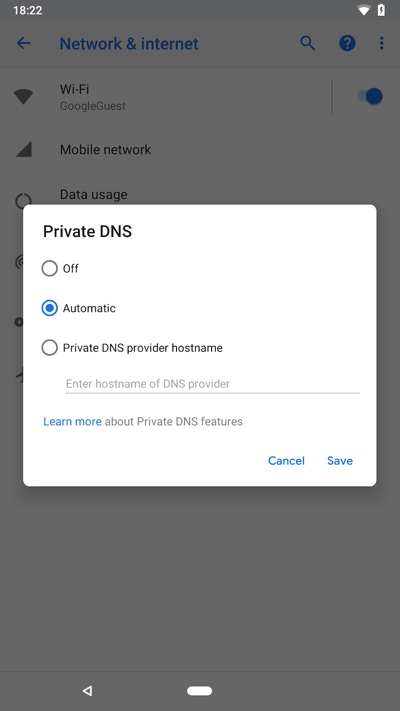 In order to aid copycat Android manufacturers copying iPhone X design Google has already included notch support to Android P. However it looks like the company is not going to stop there. In a mistakenly posted screenshot of Android P, the upcoming Android update that is currently in beta, Google may have leaked what appears to be an iPhone X inspired multitasking bar.
For a long timer Android has had three buttons at the bottom for back, multitasking and home. In the screenshot that was posted on its official blog (cached) and later pulled the unreleased Android P still has a back button but instead of having multitasking and home buttons it has a small bar, that appears to be a mini version of iPhone's home bar.
It is unclear what this Android P bar does, however with the absence of multitasking and home buttons, one can guess that it gives users access to home and multitasking screen possibly with swipe up gestures, similar to how both of these actions are performed on Apple's iPhone X.
On iPhone X you can perform a quick swipe up to access the homescreen or swipe up and hold to access the app switcher screen.
Android P is still in beta and any features that are being tested internally may or may not make their way to the final OS. However it is still interesting to see how far Google's iOS copying goes when it comes to ripping off features available to iOS users. (9to5Google)