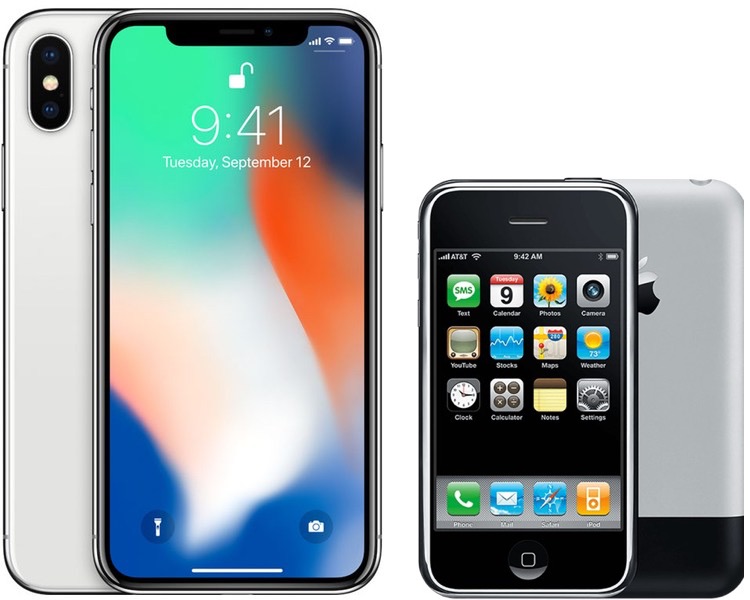 Its been 11 years since Apple announced the first iPhone and changed the world of technology for good. The device was revolutionary for its time, and ever since we have seen a great deal of evolution triggered by this device, not just for the iPhone itself but for the whole industry.
Today Apple announced iPhone XS Max, which is the company's largest iPhone ever. This outrageously large iPhone features specs that we could not have imagined on a smartphone just a few years ago. So we were curious how this massive iPhone with impressive internals stalks up against its oldest predecessor. So here we have compared a simple comparison between the specifications of iPhone XS Max with the Original iPhone 2G.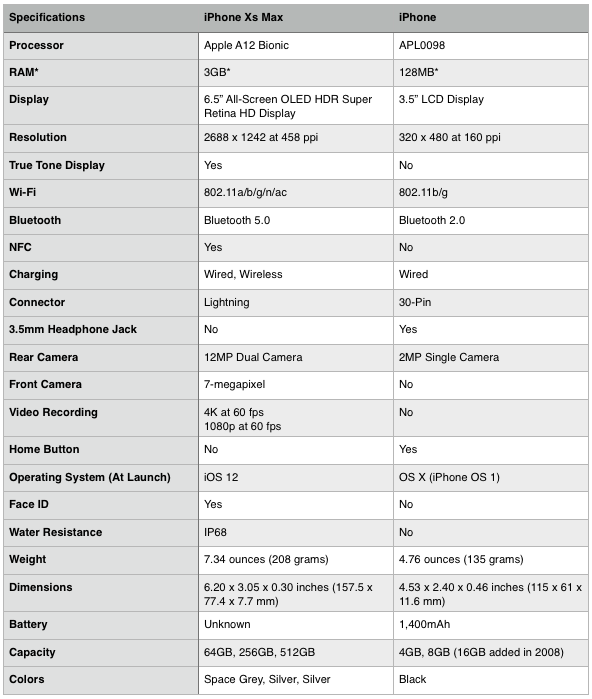 As you can see in the detailed spec table above, the iPhone Xs has a 6.5-inch OLED display, compared to original iPhone's 3.5-inch LCD. This massive screen has a resolution of 2688 x 1242 compared to just 320 x 480 resolution of the older iPhone. Other specs also show us how far we have come in different technologies with the addition of Bluetooth 5.0, Wireless Charging, 12-megapixel cameras, 4K video recording, IP68 water-resistance rating and most impressively a 512GB storage, compared to this iPhone 2G launched with the maximum capacity of 8GB and later gained a 16GB model. Another interesting thing to consider is the fact that the original iPhone did not have a front camera, while the iPhone XS Max not only has a front camera but has 3D sensors that allow users to unlock their iPhone with a 3D scan.
We have certainly come a long way since the release of the first iPhone. What do you think about this evolution? Let us know in the comments section below.
Disclosure: iOSHacker may receive a commission if you purchase products through our affiliate links. For more visit our privacy policy page.