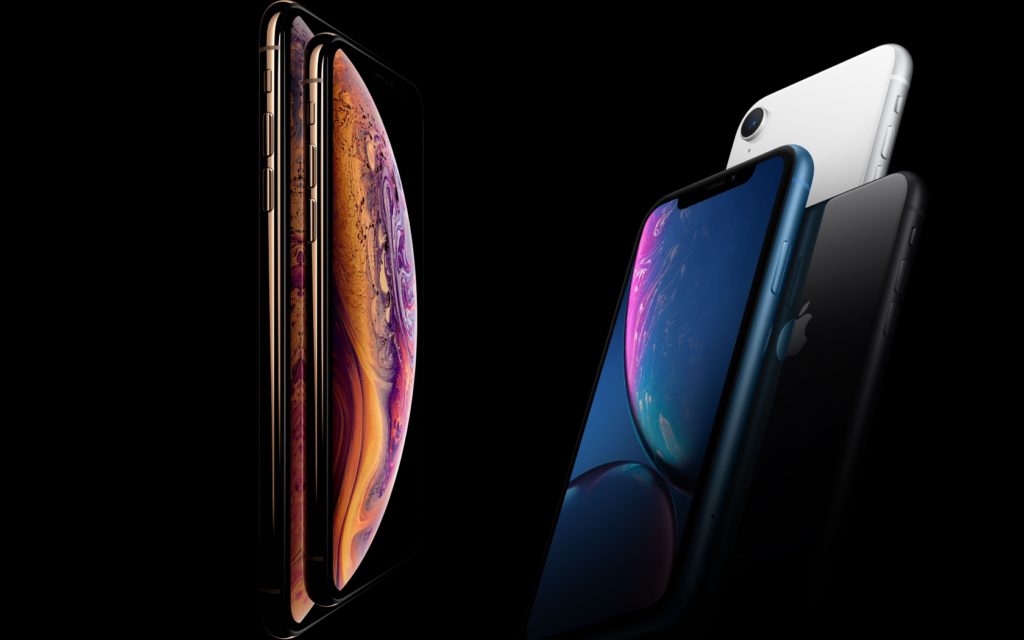 Apple announced three new iPhones today: the iPhone XS, the iPhone XS Max, and the iPhone XR. The iPhone XS is the successor to the iPhone X, with the iPhone XS Max being a larger version of the iPhone XS. The iPhone XR looks like an iPhone 8 and iPhone X fused together, featuring a 6.1″ LCD, aluminum frame, as well as a variety of colors, similar to that of the iPhone 5C. But, what's the difference between the iPhone XS and iPhone XS Max? What about the iPhone XR? To help you compare for a potential purchase, or perhaps out of sheer curiosity, we've created a comparison chart to help you out. You may find it below.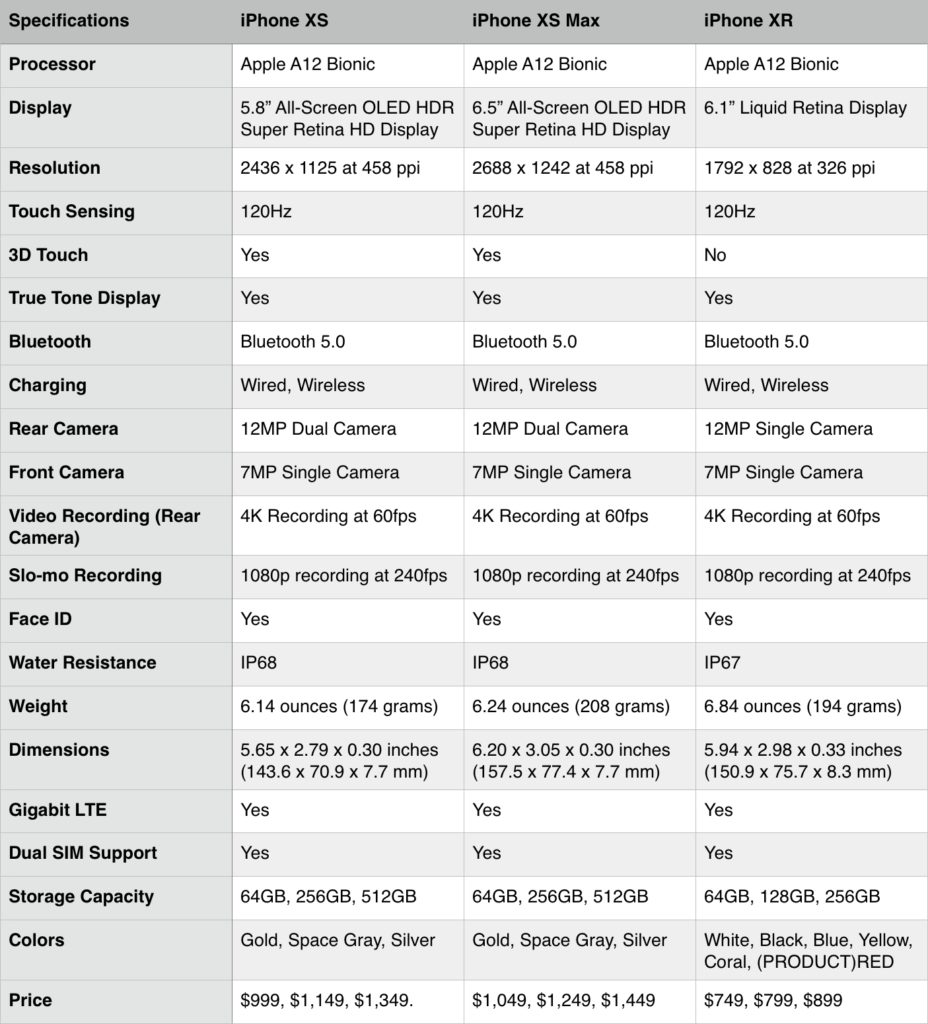 What really stands out to me is how many of the specs from the iPhone XR match that of the iPhone XS. While it doesn't have an OLED display or stainless steel frame, it's several hundred dollars cheaper than the iPhone XS. If your phone is a few years old and you're looking to upgrade, the iPhone XR seems like it'll be a great option for a lot of users.
What do you think of the iPhone XS, iPhone XS Max, and iPhone XR?