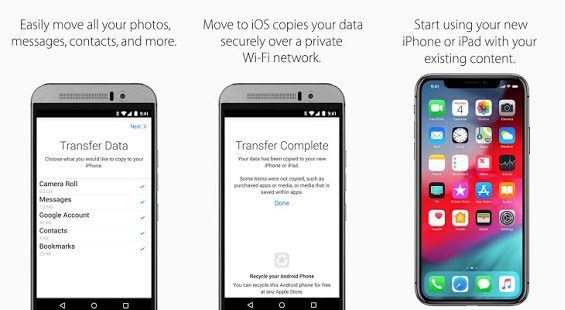 Apple's Move to iOS app makes it easier for Android users to move from an Android device to an iPhone. Apple designed and released the Move to iOS in Google Play Store to make the transition for its new users easier. As without the app moving Android data to an iPhone was nothing less than a nightmare.
Ever since its release Move to iOS app has been able to transfer crucial user data from their old Android smartphone to their new iPhone.
A variety of data was transferred between devices including contacts, photos and videos, message history, mail accounts, calendars and web bookmarks.
Even though the list of data that can be transferred is extensive, there are still many items missing from it, which is frustrating for users.
Move to iOS to support more types of content
Starting iOS 15 Apple is making Move to iOS even more capable by adding new types of contents to the transfer list.
After the software update is released in the fall new iPhone users who are moving from an Android device will also be able to move their Photo albums, Files and Folders, and Accessibility settings from Android to iPhone.
Move to iOS can now also move your photo albums, files and folders, and Accessibility settings so your new iPhone feels even more like your own.

– Apple
This greatly increases the convenience of moving between Android and iOS for users and will make the transfer process much smoother and less time consuming for new iPhone users.
By adding more types of content Apple has made the transition process between Android and iPhone a lot more convenient than it used to be.
Learn more about iOS 15