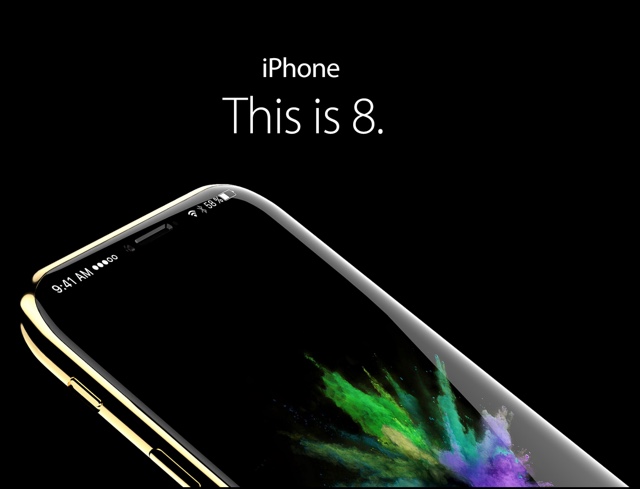 Now that September 12 iPhone event is confirmed the next thing on everyone's mind is when will the company start taking pre-orders and ship the new iPhone 8 to buyers. While we will only get official word on this after Apple has announced the new iPhones on stage, we can guess estimated dates for pre-orders and shipments by looking at how the company managed this in the past few years.
Our friends at MacRumors have published a schedule on how Apple announced, took pre-orders and launched last five generations of iPhone starting from 2012 up to 2016. Most of these launches follow a similar pattern, with company taking pre-orders about 3 days after the announcement event and then shipping those orders 10-12 days after that.
Have a look at the iPhone schedule from 2012 to 2016.
– iPhone 5 (2012) – Sept. 12 event, Sept.14 pre-orders, Sept. 21 launch.

– iPhone 5s (2013) – Sept. 10 event, no pre-orders, Sept. 10 launch.

– iPhone 6/6 Plus (2014) – Sept. 9 event, Sept. 12 pre-orders, Sept. 19 launch.

– iPhone 6s/6s Plus (2015) – Sept. 9 event, Sept. 12 pre-orders, Sept. 25 launch.

– iPhone 7/7 Plus (2016) – Sept. 7 event, Sept. 9 pre-orders, Sept. 16 launch.
If this schedule pattern is any indication, then our guess is iPhone 8, iPhone 7s and iPhone 7s Plus will be announced on September 12 while the company will begin taking pre-orders on September 15. After taking pre-orders Apple will most likely start shipping iPhone orders on September 22. The September 22 launch date falls in line with German site's claim that German carriers are preparing to ship iPhones to their customers on September 22.
While this has got us excited, it is also important to note that there are anomalies in the schedule pattern above. If you see iPhone 5s launch of 2013 you will notice there were no pre-orders taken for that device and the device launched on same day. That is because Apple was having supply issues and decided to directly ship to customers.
Since iPhone 8's supplies are also said to be constrained, it is possible that either Apple will not take pre-orders for this device and launch it directly or it will follow one schedule for iPhone 7s/7s Plus and a different schedule for iPhone 8.
Disclosure: iOSHacker may receive a commission if you purchase products through our affiliate links. For more visit our privacy policy page.