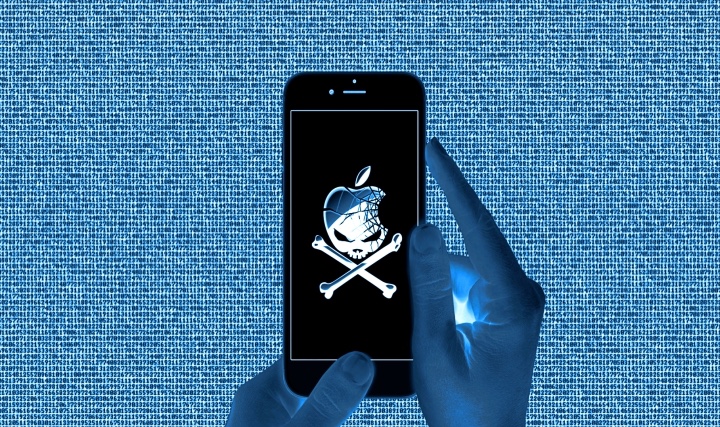 If you have concerns about the safety of your iOS device, or you're bothered that hackers may find a loophole in your device and gain access to sensitive data, then read this article to know how to protect your iOS device. 
Apple's software codes are far from being termed "bulletproof," although we won't deny that it's more secure than other operating systems. There are still lots of steps to take if you want to prevent hackers from accessing your device; below are some of them. 
Keep your iOS up to date

 
Ensure that your device is always running on the latest iteration of iOS, even if it's the minutest update—this is a pre-requisite for keeping your device safe. Apple regularly updates its iOS when they notice a patch, and they want to block the loophole. To effect this correction, Apple will ask you to update your iOS to implement a better stability enhancement. 
Installing an Antivirus

 
The only people who benefit from the point of view that antivirus doesn't prevent hackers are hackers themselves. This is because most hackers access a device by using malware to infect the operating system of the device—most antiviruses are capable of dislodging these known threats when they're detected. 
Some antivirus development companies are now shifting focus to mobile devices, as hackers have turned their attention to iOS and Android devices. According to Best Antivirus, Microsoft is working on modifying the Microsoft Defender Antivirus such that it will be compatible with both iOS and Android phones—this will help to further secure smartphones running on these operating systems. 
Auto-wipe iPhone content

 
Auto-wiping your iPhone may sound unnerving, but it's the best option to take if you're worried about a stranger guessing the passcode to your device right. This feature works by making your iOS device to wipe all its content after ten incorrect guesses, which will make the device useless to the hacker. 
Before you activate this feature, it's best to back up your device regularly—this way, you can recover your data when you recover your device or mistakenly type in the wrong password—a usual occurrence when under the influence of alcohol or a narcotic. 
To activate this feature on your iOS device, navigate your way to the Settings app, and tap on "Touch ID & Passcode." You will be prompted to type in your passcode to proceed, scroll to the bottom of the page to switch on the toggle for "Erase Data."
Don't open unknown links

 
If you're sent a link from an untrusted source, don't open it. This is because some hackers send links that can install malware, which will be used to spy on actions taken on the phone, and can transfer sensitive information to the hacker who might need it for nefarious reasons. 
Most times, these links usually look like a popular website but with little alteration, e.g., Facebook.uk instead of Facebook.com.  As such, you should carefully examine every link sent to you before opening it on your iOS device or any other device. 
Conclusion

 
iOS is one of the most secure and reputable operating systems. However, the operating system has its own loopholes which can be exploited by hackers. But with the right antivirus and safety precautions, you can reduce the risk of a data breach.