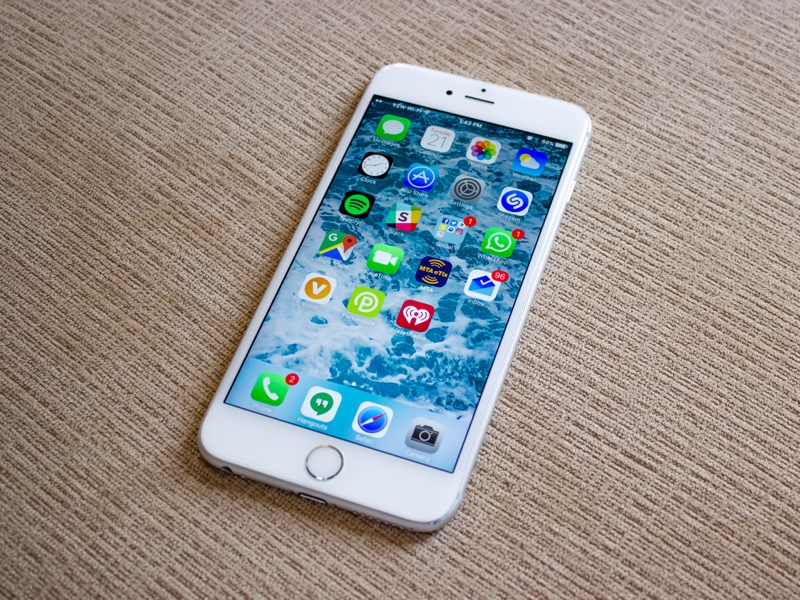 Over the past 12 months I have purchased two different iPhones from Amazon US. In both cases I purchased the iPhones from listings that were selling 'New' iPhones. Despite the fact that the listings were marked as new and I paid the price of a new iPhone, what I got was a previously unboxed and possibly used iPhone that was repacked to look as a real Apple packaged product.
It turns out sellers on Amazon are selling repacked iPhones, which are certainly not new or have original packaging by Apple. These iPhones are seller refurbished and in both cases work without an issue. However I paid full price for a new iPhone and not for a repacked device that was activated and most probably used for a few days or weeks. The fact that these iPhones had their boxes opened and were used should significantly reduce their price compared to a brand new device, which wasn't the case.
Both iPhones were bought from different sellers. Why I didn't return the items? I don't live in the US and had the iPhones shipped to a friend's address, who brought the iPhones to me. In both cases it was too late for me to file a claim and return the devices so I ended up keeping them.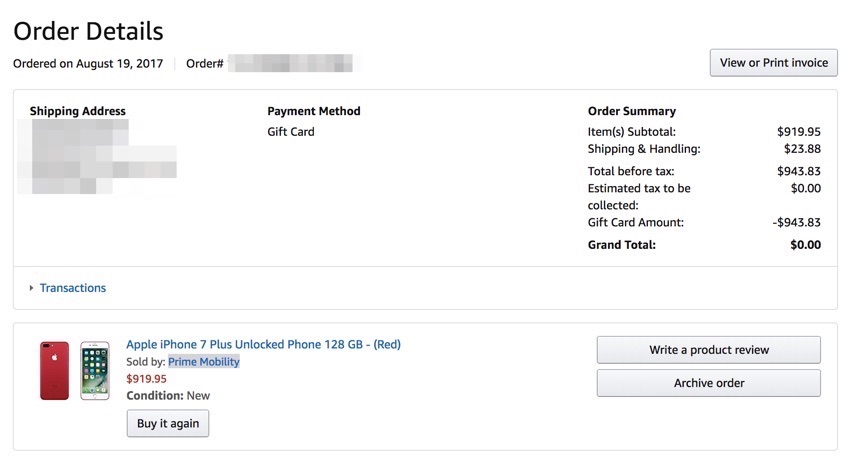 The first iPhone I bought was a red iPhone 7 Plus with 128GB of storage, and it shipped in the month of August, 2017. It was sold to me by seller Prime Mobility. The iPhone shipped to a friend's address in the US and was given to me unopened after a month of its delivery. As soon as I got the box in my hand I knew something was wrong. Having purchased multiple iPhones and other Apple products I knew the packaging of the product wasn't the same as an iPhone purchased directly from Apple, rather it seemed like it was professionally repacked. So I decided to open Apple's check coverage website and entered its serial number. Turns out the device was activated over 1 and half months prior to the date I purchased it, something that cannot happen to a brand new iPhone. I ignored the incident since the device was in fully working condition and there wasn't really much I could do about it.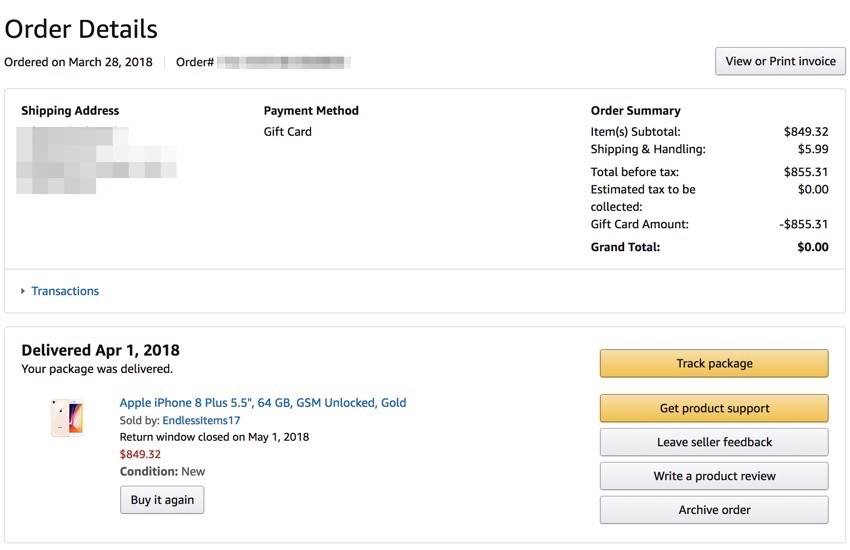 Then last month I had some Amazon gift card credit in my account and a friend was flying out of US. So to use the credit I ordered a brand new iPhone 8 Plus. This order was fulfilled by seller EndlessItems17. When I got the iPhone I was shocked to see that not only was the iPhone repacked but all of its accessories seem to have been already used and repacked as well. This was evident by simply looking at the way headphones were placed back in the packaging. Adding insult to injury was the fact that the brand new iPhone 8 Plus that I bought came inside a fake box. I confirmed it by taking the device to a local Apple reseller.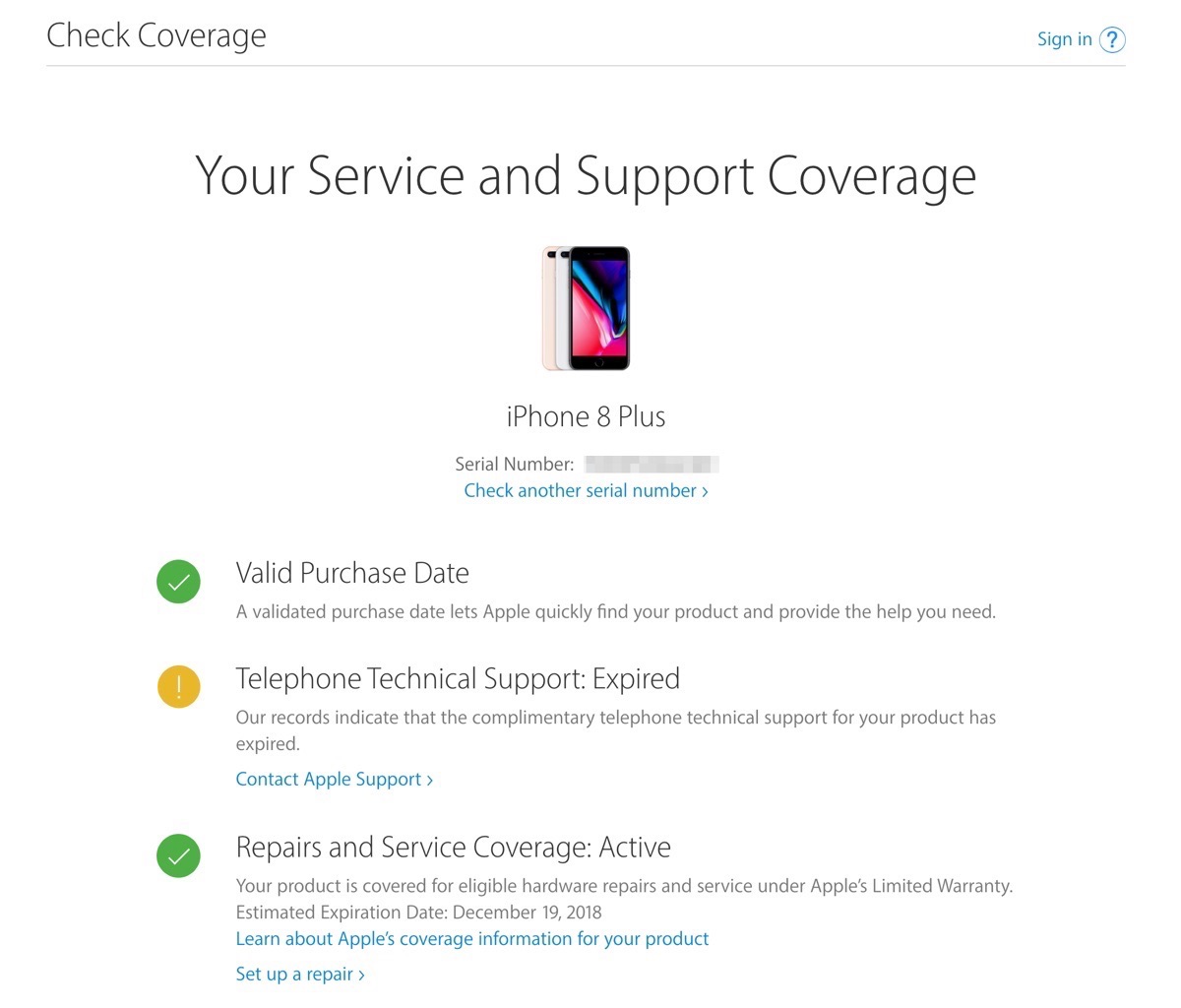 I again went to Apple's check coverage website and found out that the brand new iPhone I bought in the end of March was previously activated in December.
Again this time around I couldn't do much about the scam since the iPhone was already out of the US and my friend won't be going back home to make the return in time.
Getting scammed at two separate and unrelated occasions has convinced me that buying iPhones, especially 'brand new' iPhones from Amazon isn't a great idea. I will be spending my gift card credits on other items and so should you.
Disclosure: iOSHacker may receive a commission if you purchase products through our affiliate links. For more visit our privacy policy page.