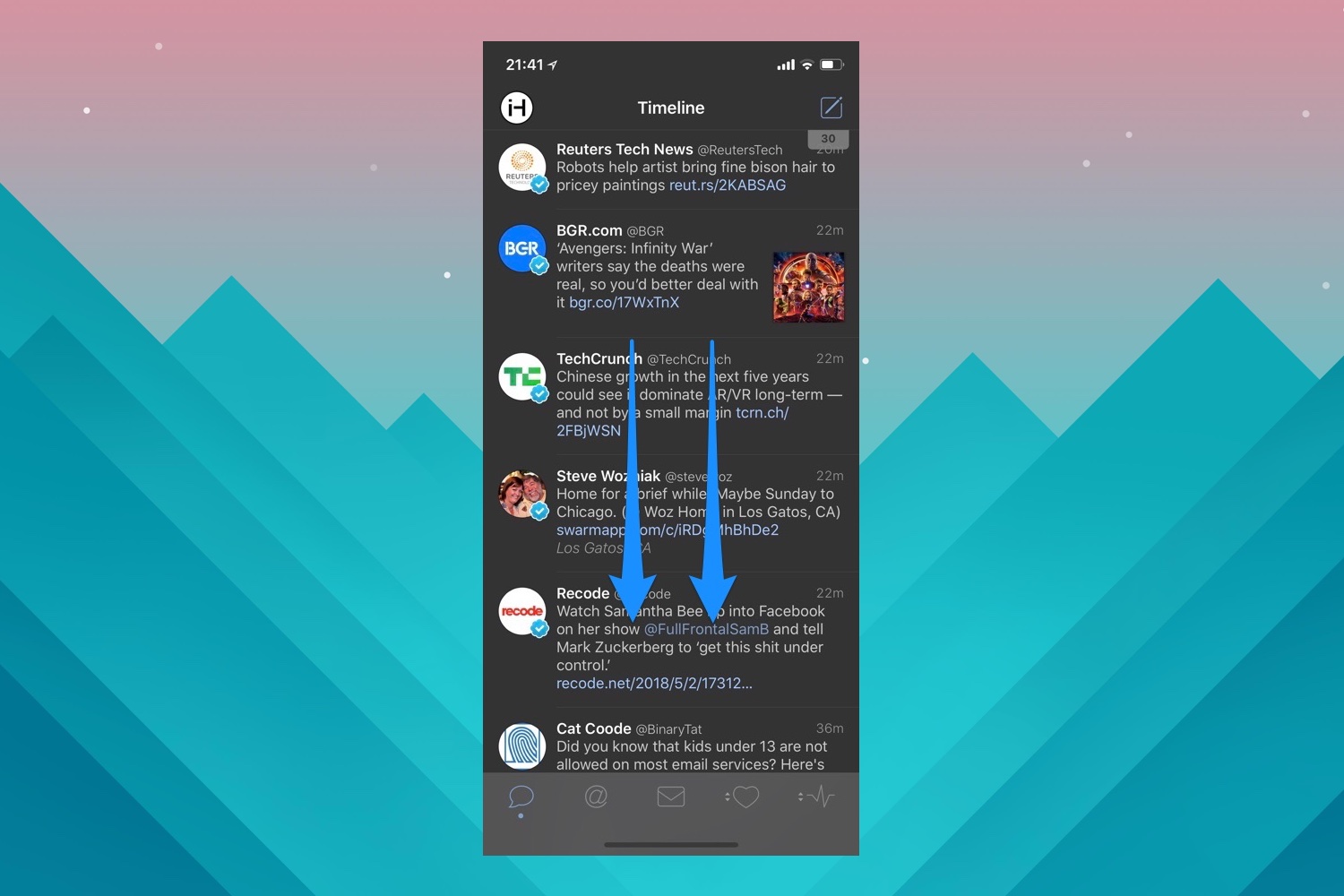 The popular Tweetbot app for iPhone has a dark mode that makes it easier for users to use Twitter client at night or in darker environments with more ease. If you have ever used the Tweetbot app's dark mode, then you would know that enabling it requires a few steps and takes more time than it really should.
In order to switch to the dark mode you have to tap on the profile button, then on Settings icon. Once you are on the settings screen you can enable the dark mode by going to Display, scrolling all the way down and then tapping on the 'Night' option. There's also a Switch Automatically mode that will automatically change the theme of the app based on your device's brightness, however it takes away control from your hands.
Good news is Tweetbot has a gesture that many people are not familiar with. With this simple gesture you can switch between light and dark modes, without having to open settings or relying on device's brightness.
To switch between modes simply swipe up or down on the timeline with two fingers. Swiping down will activate the dark theme while swipe up will bring back the light theme.
Knowing these gestures will not only save you time but also make the dark mode more useful. Tweetbot 4 app is available in the App Store for $4.99.
Did you know about this Tweetbot gesture? Let us know in the comments section below.