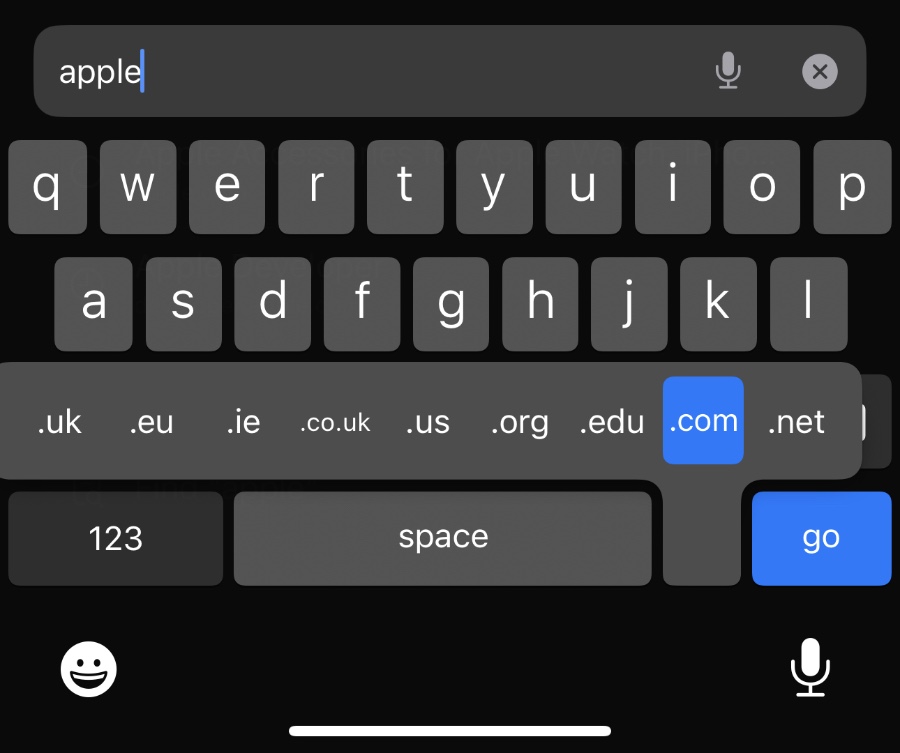 iOS is full of convenience features that are designed to make user's life easy. One such feature makes it convenient for Safari users to enter full web addresses more quickly.
Every website out there ends with a top level domain (TLD), the most common of which is .com. However there are several other TLDs out there including .net, .org as well as local TLDs like .uk, .co.uk, .eu, etc.
iOS on-screen keyboard features a handy shortcut that allows users to quickly type these top level domains by long pressing on the '.' button when typing in Safari's web address bar.
As you tap and hold on the '.' button you get a popup menu, which lists all the relevant TLDs for you. While all users will get common TLDs like .com, .net, .edu, etc users can also expect to see regional TLDs depending on the region their keyboard's region. For example, if you have a Japanese keyboard enabled, then you will get Japanese region TLDs like .jp while those in Canada will get .ca, etc.
Selecting a TLD after long pressing on the '.' key is super easy. Just move your finger to the TLD you want to select without lifting your finger and let go of the button as soon as you have selected the right TLD.
This is a nice feature that makes user's life easy and it is worth knowing for those who use Safari for iPhone and iPad as their primary web browser.
Did you know about this tip? Are there any other Safari tips that we should know about? Do share them in the comments below.