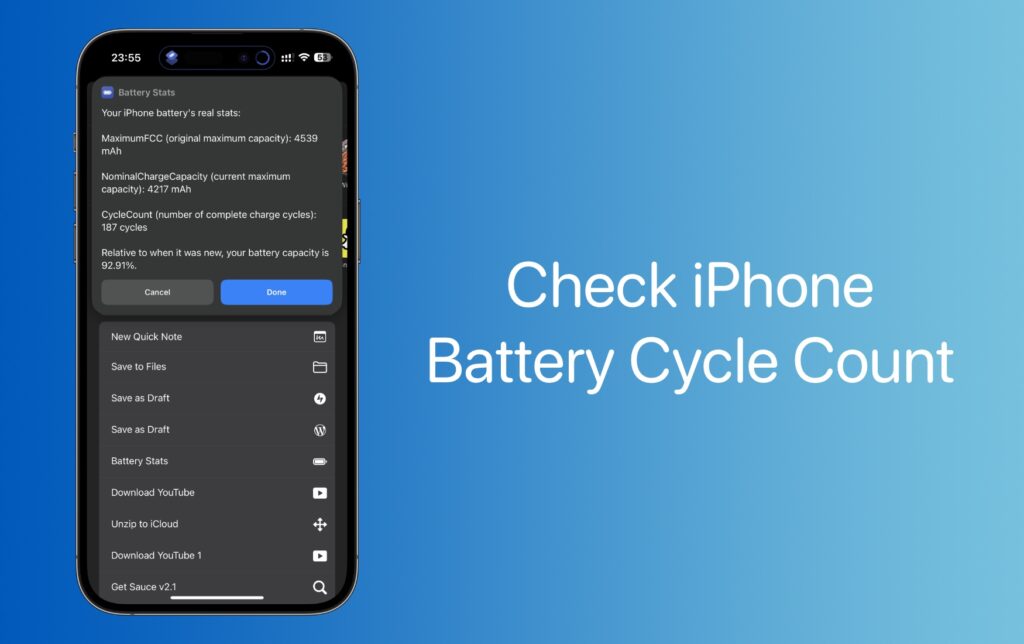 In this tutorial we will show you how you can check iPhone battery cycle count using a shortcut. This method works in 2023 and is supported by iOS 16 and latest iPhone models.
You cannot see iPhone battery cycle count in iPhone's Settings app. However, what many users don't know is there's actually a relatively easy way to see the current battery cycle count of any iPhone. The best thing about this trick is that you don't even need a computer in order to check this information, as you can get it right on the iPhone.
iOS stores information about iPhone's battery deep inside its analytics data. This information is not meant to be viewed by ordinary users and is hidden in long log files, which are hard to read. Thankfully there's a shortcut for that. With the help of Battery Stats Shortcut, you can easily find out any iPhone's current battery cycle count and other information about its battery.
Before we talk about how to check iPhone battery cycle count, let's talk about what battery cycle count means.
An iPhone's cycle count tells you the number of times your iPhone has completed full charge cycles. A charge cycle is counted when your iPhone's battery discharges from 100% to 0%. So if your iPhone battery discharges from 50% to 0%, it will have to go down from 50% to 0% one more time before a full charge cycle is counted. Going from 30% to 0% does not count as a full charge cycle, as it is a partial charge cycle and it will become a full cycle when iPhone battery drops 70% more.
See iPhone's Battery Cycle Count On iPhone
In this detailed guide, we will share the link where you can download the Battery Stats Shortcut from, and show you how you can use this Shortcut in order to determine your iPhone's current battery cycle count.
We have tested this shortcut and it works perfectly fine on iOS 16.5 running on iPhone 14 Pro Max.
Note: When using the shortcut you should tap on the latest available Analytics file. However, if you end up seeing missing information in the shortcut popup, then try a different date. In our case, a 3-day old file worked instead of the latest available file.
Step 1. First of all, download the Battery Stats shortcut on your iPhone here.
Step 2. After downloading open Settings -> Privacy & Security.
Step 3. Now go to Analytics & Improvements -> Analytics Data.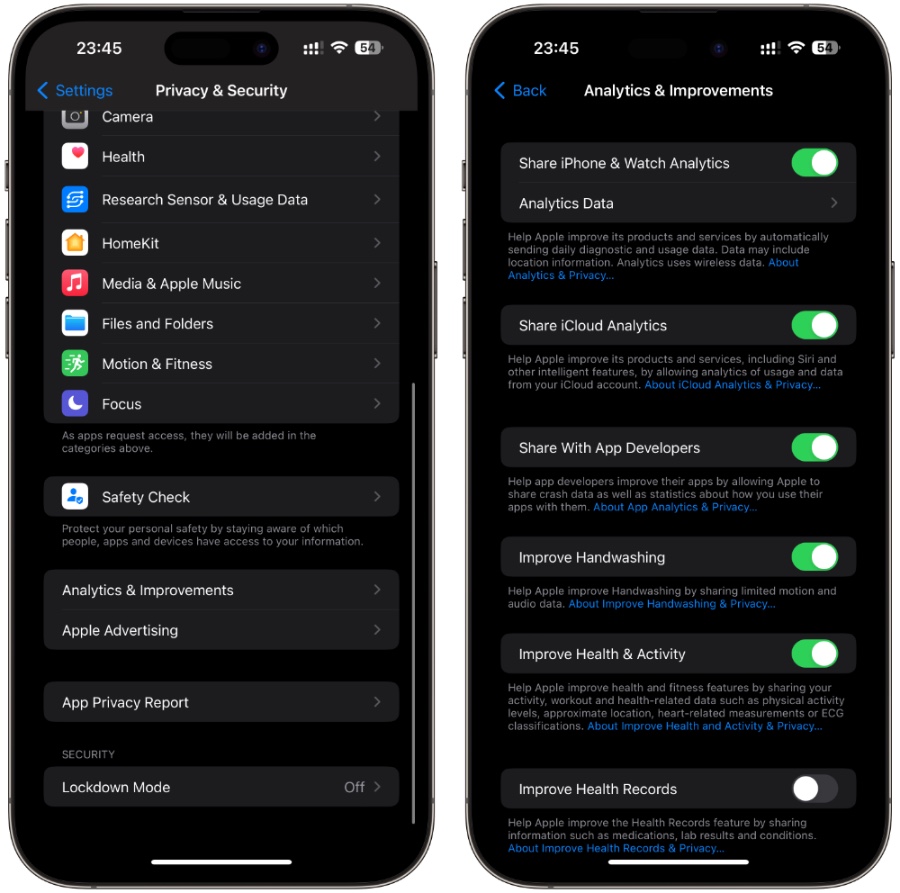 Step 4. On the Analytics Data page, open one of your iPhone's Analytics files. These files are titled 'Analytics-date-number.ips.ca.synced'.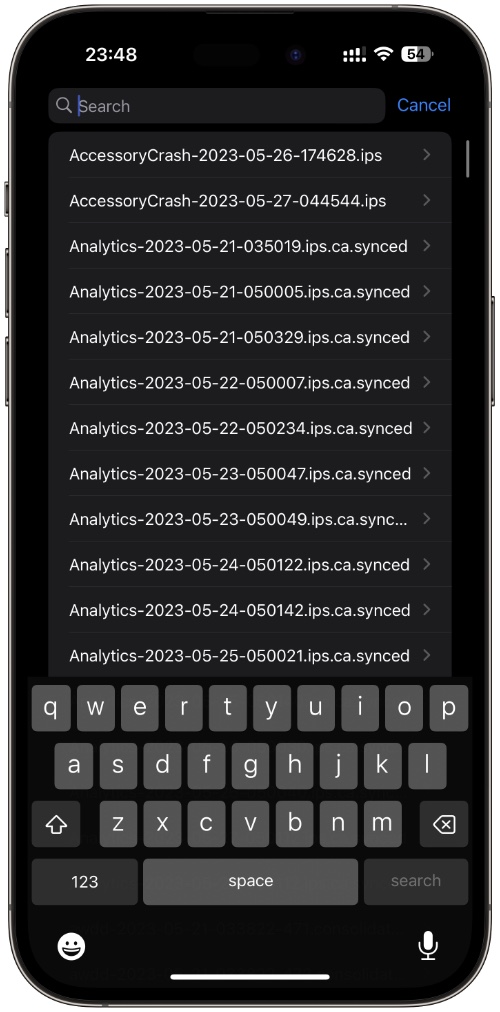 Step 5. After opening one of the Analytics files tap on 'Share' button from the top and from the list tap on 'Battery Stats' option.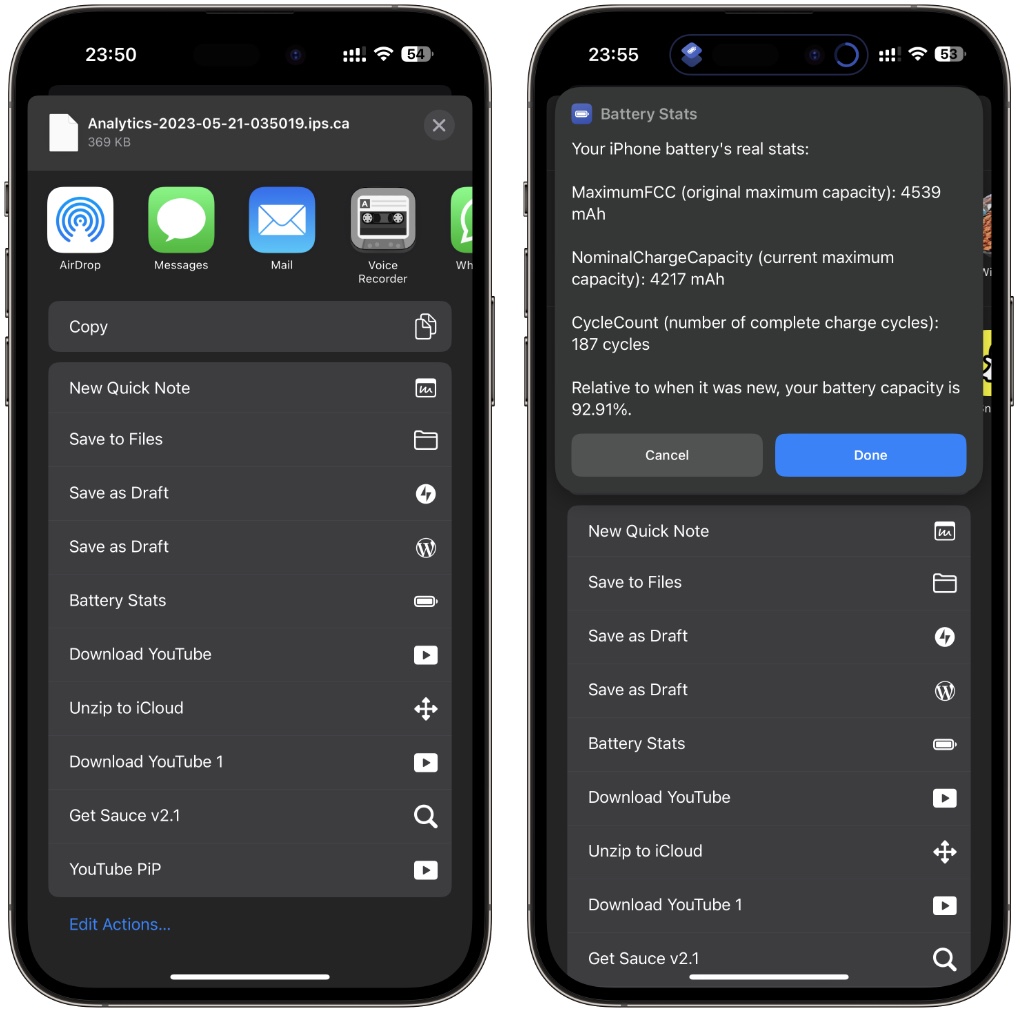 Now you will get a popup where you will be able to see your iPhone's MaximumFCC (original maximum capacity), NominalChargeCapacity (current maximum capacity), CycleCount (number of complete charge cycles), and your iPhone's current battery health relative to when the battery was brand new.
There you have it folks. This is how you can find out the current cycle count of any iPhone with the help of a Shortcut. If you have any questions regarding this guide, then let us know in the comments below.