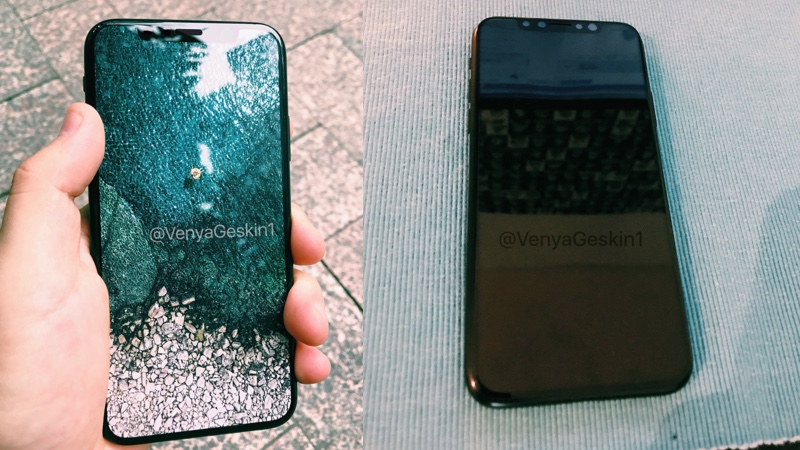 At this point you might be sick and tired of hearing rumors regarding iPhone 8's delayed launch. However today we have a good news for you. Benjamin Geskin, who has been one of the most active leaker of iPhone 8 news is back with another interesting tidbit.
Geskin claims that Apple's iPhone supplier Zhengzhou Foxconn has started the trial production of future iPhones and is producing about 200 units per day. The trial production taking place at the Foxconn factory includes iPhone 7s, iPhone 7s Plus and more important iPhone 8.
With the news of iPhone 8 entering trial production along side other iPhone models we can safely say that the device will launch on scheduled along with iPhone 7s models. Previously it was reported that iPhone 8 might see a delayed launch while the 7s and 7s Plus will be launching on schedule.
Fingerprint identification was under-screen in testing machine. Maybe they done it successfully.

— Ben Geskin (@BenGeskin) July 24, 2017
In a followup tweet Geskin also revealed that the devices that are being produced in the trial production have Touch ID that is integrated inside the display. This of course contradicts the past rumors that not only claimed that Apple was having troubles integrating Touch ID into the iPhone 8's screen, but said Apple will entirely remove the Touch ID feature from the flagship device, a claim that sounded ridiculous to us.
With the September iPhone fast approaching it seems more and more likely that Apple's first edge-to-edge display sporting iPhone will launch on time albeit with constrained supply. It will be interesting to see how Apple handles the difference between supply and demand of the device.