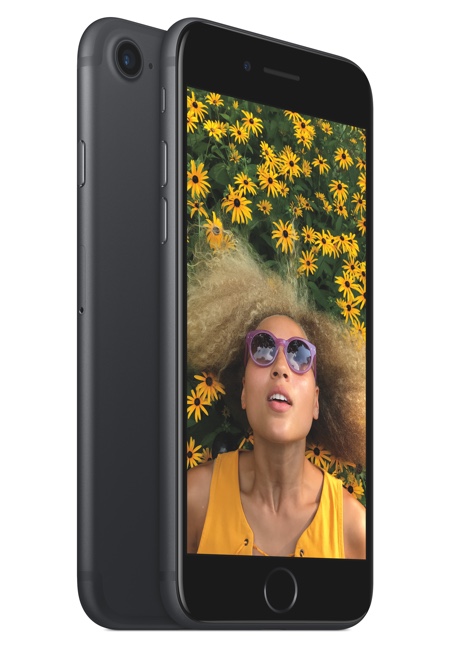 The new iPhone 7 comes in three different storage capacities including 32GB, 128GB and 256GB. When it comes to these three models memory is the only difference that sets them apart, at least that is what most of us would assume. However it has been revealed that there is a major speed difference between the 32GB and 256GB iPhone 7 models when it comes to read and write speeds. This is not something you would notice in your day to day use and it should not bother most casual iPhone users, however if you care about how long it takes to sync your iPhone with your computer or to add a movie to it the difference is quite significant.
Youtuber Unbox Therapy in his video compared the 32GB and 256GB models using the PerformanceTestMobile application. The app analyzes the read and write speeds of the flash memory found in the iPhone. According to the application the 32GB iPhone 7 reads data at a speed of 656MB per second whereas the 256GB model does the same with 856MB per second speeds.
The difference was even bigger when it comes to write speeds with 32GB iPhone 7 only writing data at 42MB per second. The 256GB model was able to write at a speed of 341MB per second, which is nearly 8 times faster than the model with smaller memory size.
To give an example of how the speed difference will affect users in real life, the Youtuber connected both devices to his Macbook and copied a 4.2GB movie on both devices. While the 256GB model was able to copy the movie in just 2 minutes and 34 seconds, it took 32GB iPhone 7 3 minutes and 40 seconds to perform the same task.
The difference in read and write speeds should not come as a surprise to anyone who understands how SSDs work. It is a known fact that larger SSDs perform better than the smaller capacity SSDs. This happens because larger capacity SSD's controller gets more access to NAND flash memory chips. This is because there are more NAND chips present in larger capacity SSDs and they are placed parallel to each other. So the SSD controller in those SSDs gets an easier access to the memory, something the smaller SSDs don't.
Disclosure: iOSHacker may receive a commission if you purchase products through our affiliate links. For more visit our privacy policy page.