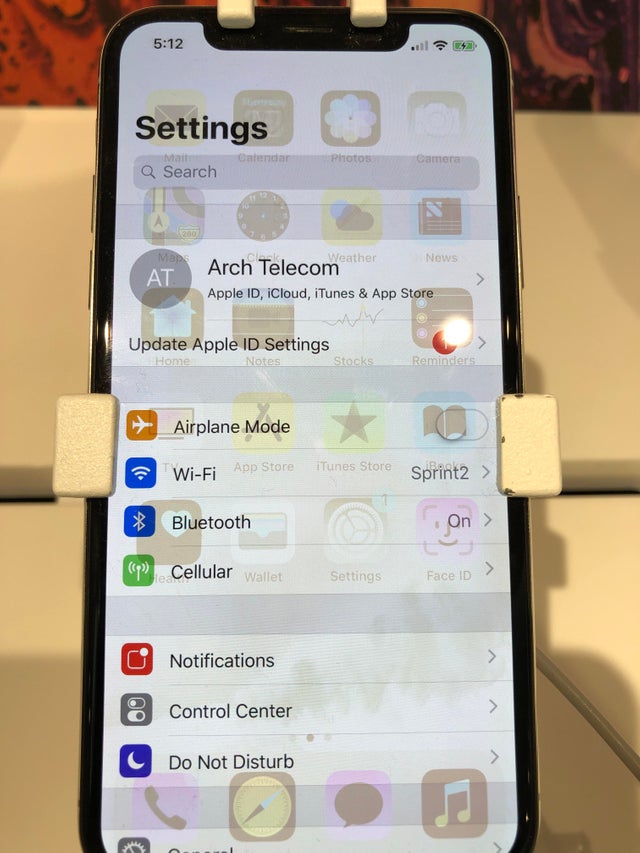 The newer iPhone models all feature OLED displays except for iPhone XR, which still has an LCD display. OLED displays are gorgeous as they not only deliver better image quality but they are also capable of displaying true blacks, as unlike LCD displays they can turn off individual pixels to produce the black color. Another benefit of OLED display is that it uses less power when displaying content with lots of black color on it, which is great for increasing smartphone battery life.
While OLED is better than LCD in many ways, it does have one drawback, which is commonly known as the burn-in issue. A burn-in issue occurs when an OLED screen is used to display the same image for long periods of time. You might have seen screen burn-ins on television sets that are always used to play the same channel for extended periods, as in this case the static logo of the channel is usually burnt onto the screen and remains visible even if you change the channel.
Although Apple has added mitigations in iOS that help in preventing screen burn-in issues on OLED iPhones, the OLED screen found on iPhones is definitely not immune to this problem, especially when it has to go through extreme scenarios.
That is what happened at a Sprint store that didn't run the demo video loop on one of its display iPhone X. Because the display unit was constantly showing the home screen, possibly at full brightness the unit experienced pretty severe screen burn-in, to an extent we have not seen before.
As you can see in the image shared by Reddit user u/Gameza4 above the iPhone OLED burn-in is so bad that you can see all of the home screen icons still on the screen, even though the Settings app is opened.
Again, it is also important to note that the device shown in the picture is an iPhone X, which has possibly been on display at the store with screen always on at full brightness for the past 2 years.
This of course is an extreme case of screen burn-in and very unlikely to happen to a common iPhone user's device. It is still interesting to see OLED burn-in on an iPhone.
Disclosure: iOSHacker may receive a commission if you purchase products through our affiliate links. For more visit our privacy policy page.