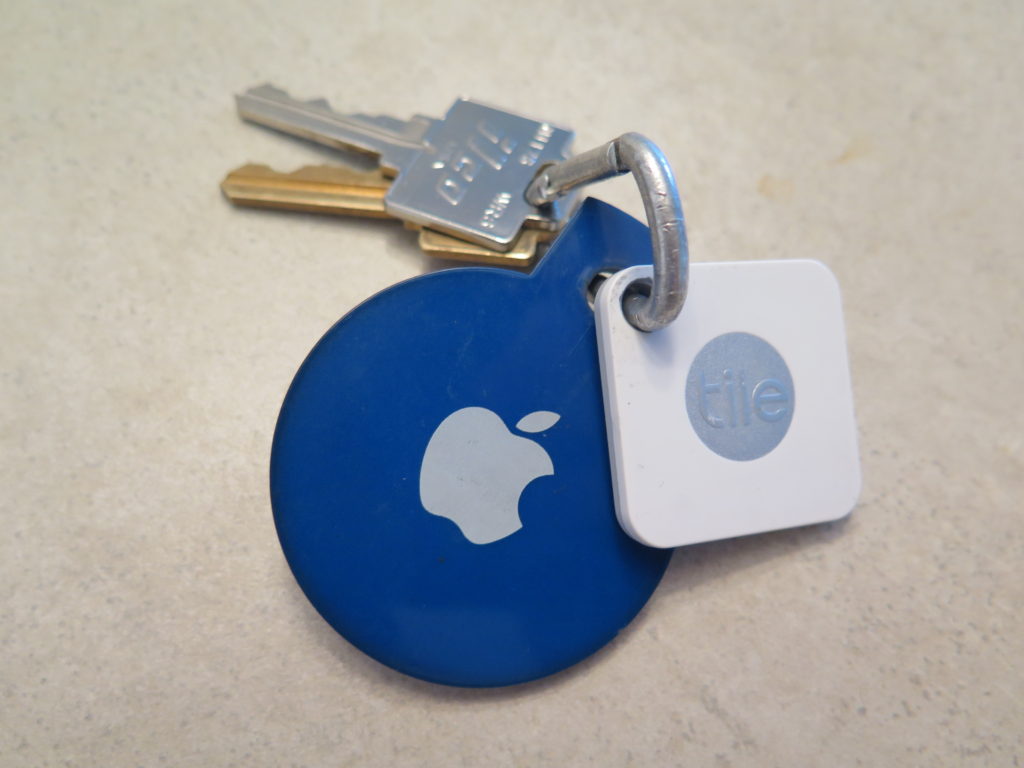 As a general rule, I keep pretty good track of my stuff. I wear a jacket for most of the year, so I just keep my wallet and keys in my coat pocket and call it a day. I find when I'm on vacation, however, that I am a lot less organized, and as a result, lost my things fairly regularly. After reviewing the Tile Mate and Tile Slim, I wish I owned them while I went on last vacation.
Tile Mate is Tile's latest product, and is the successor to the original Tile. Tile Mate and Tile Slim allows you to find items that you lose frequently via Bluetooth, as well as your phone's GPS. While the original Tile and Tile Mate both have the same basic functions, Tile Mate is 25% smaller, making it even easier to put onto your frequently lost items. Tile Slim, on the other hand, and been out for a bit longer. It's almost half the thickness of the Tile Mate, but larger. This makes it more ideal for items such as wallets and laptops.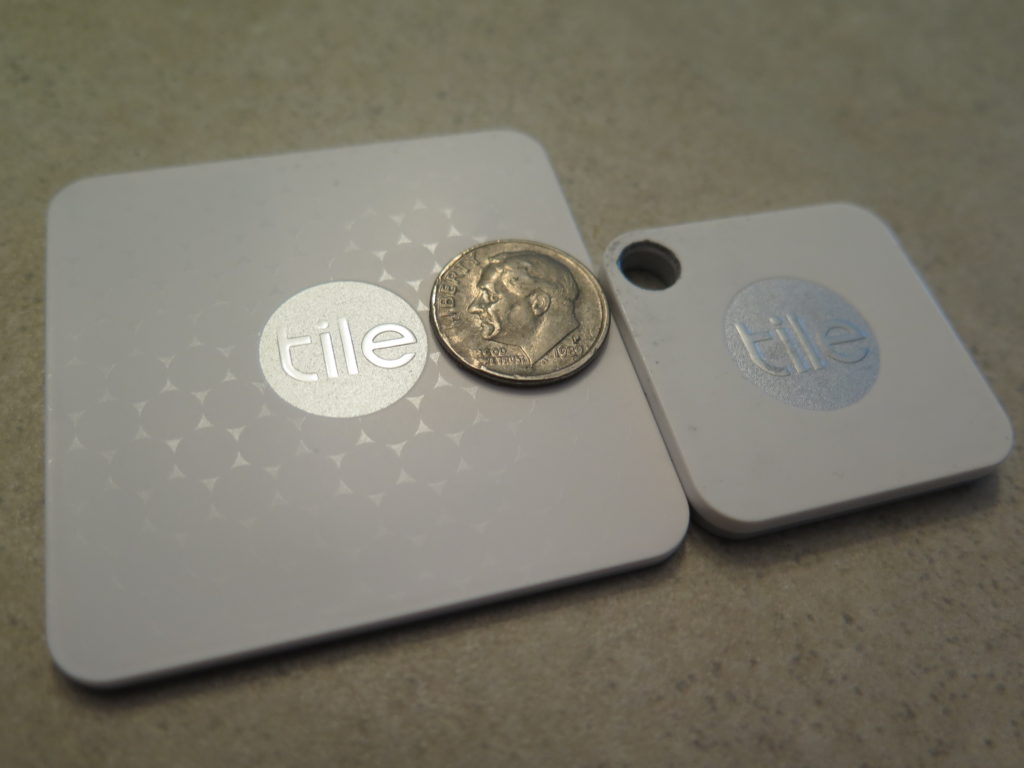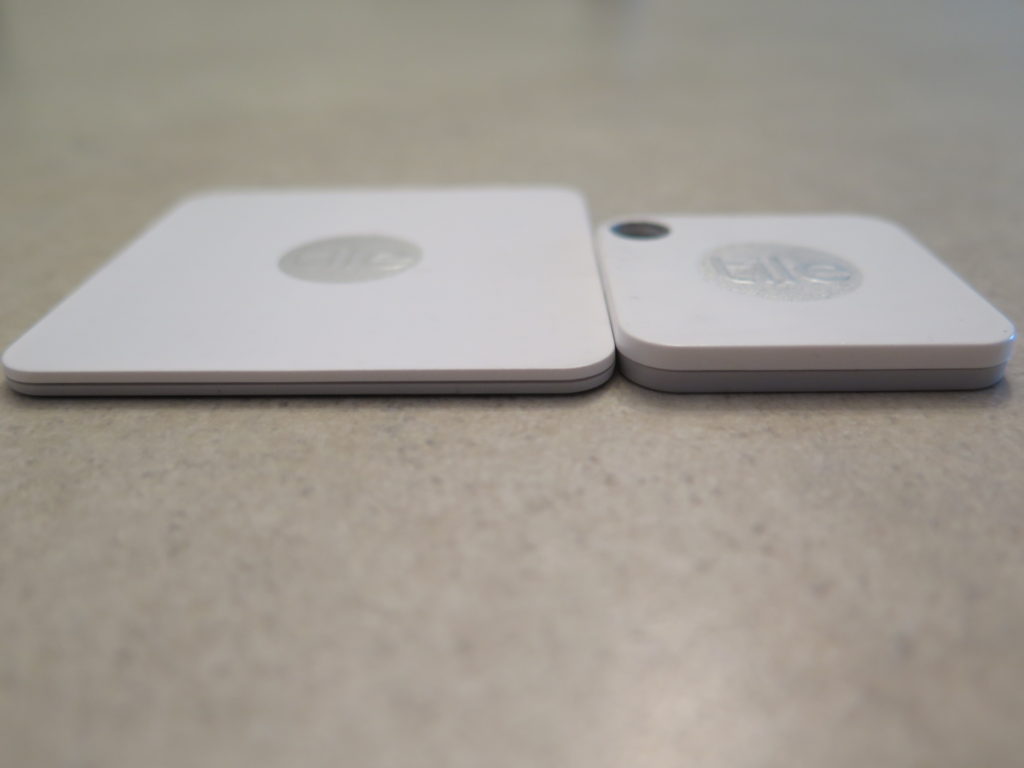 Setting up your Tile is dead simple. After downloading the Tile app and creating an account, you can pair a Tile to your account by selecting the "+" button and pushing the button on the Tile near your device. You can then select the item that your Tile is on (i.e. Keys, Wallet, Purse, Car, etc.) Once that's done, you're good to go!
On the main screen, your are presented with all of your objects that have Tiles on them. It shows if they are in range, and also their present/last location. By selecting an item, you have the option to ping it, making it play a ringtone. The sound on the Tile Mate is 88 decibels, with the Tile Slim being just a tab bit quieter at 82. While it's not super loud, it's good enough for being able to find it. If it's out in the open, I can hear it coming on the main floor from upstairs. If it's buried in a couch though, you're going to need to listen a bit more carefully. Also, since the Tile Slim was in my wallet, it made a bit harder to hear rather than the Tile Mate, which was on my keys.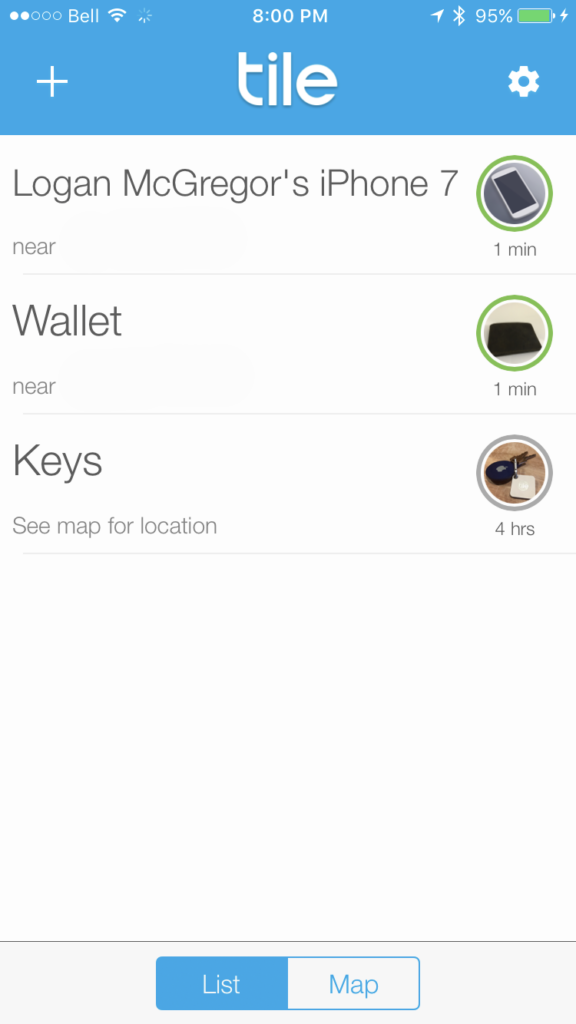 If you lost it somewhere not close by, you can see it's last location on a map. You can even get directions right to it. Both Tile Mate and Tile Slim are water resistant with a IP5 rating (the definition of the IP5 rating is "Water projected by a nozzle (6.3 mm) against enclosure from any direction shall have no harmful effects."), so if you drop your Tile in the snow or rain it should still be just fine.
If it's really lost, or if it's moved from it's last seen location, you can get other Tile members to help. You can mark the item as lost, and then the app sends a single to all other Tile users. If a Tile user passes by your lost item, you will be notified about it's new location, and will even send you an email, where you can get directions to it's new location. With more than 6 Million Tiles sold to date, there's a pretty good chance that your item will be found.
This Tile community is something of great appeal. Not only does Tile help you find your items around the home, but it can help you even if that item is thousands of miles away.
Tile also lets you find your phone, even if it's on silent. By double pressing the Tile button, it will play a ringtone on your phone constantly until you dismiss the notification. The sound on the phone is much louder, and can easily be heard. You can even add your phone as a Tile, making you able to ping it remotely from a web browser, and putting it into lost mode for the Tile Community to help you find it.
The Tile app also lets you customize a few of the features of your Tile. You can select from four different ringtones for each Tile, making it easier to identify each Tile. You can also assign a picture of the item for use in the app. And you can share your Tile with friends and family, making it easier for them to track the item.
Overall, both Tile Mate and Tile Slim are great products for helping you track your items. However, it isn't perfect. For one, there's no option to send a notification if you are separated from one of your items. It would be great for if you drop your keys, or forget your laptop on your way to work. Another small annoyance is that it can only handle 8 active connections at once. While this is a limitation of iOS (Android's is 4), it would be nice to have access to all your items at once. You can still add more than 8 items, it's just only the first 8 in the list will be actively connected to it. You can rearrange it according to your needs when you want. The Tile app also needs to be running in the background for it to work, however, if you do quit the app, it will immediately send you a notification telling you that it can't tracked your items when closed. Tapping on the notification allows you to open the app again.
There also is no widget for the Tile app, which would be great for finding your items quickly on the lock and home screen. Fortunately, it does offer an Apple Watch app, which can make the process faster.
Probably the biggest downside, in my opinion, is the lack of a replaceable battery. While it does have some benefits, such as less waste, a guarantee of a one-year battery, and the latest Tile every year, it can become pricy. The reTile program costs $12 to replace the Tile Original, and $21 for Tile Slim (there doesn't seem to be any pricing information available about the Tile Slim). If you have several devices, that can add up pretty quick. You'll have to decide if you can afford it every year.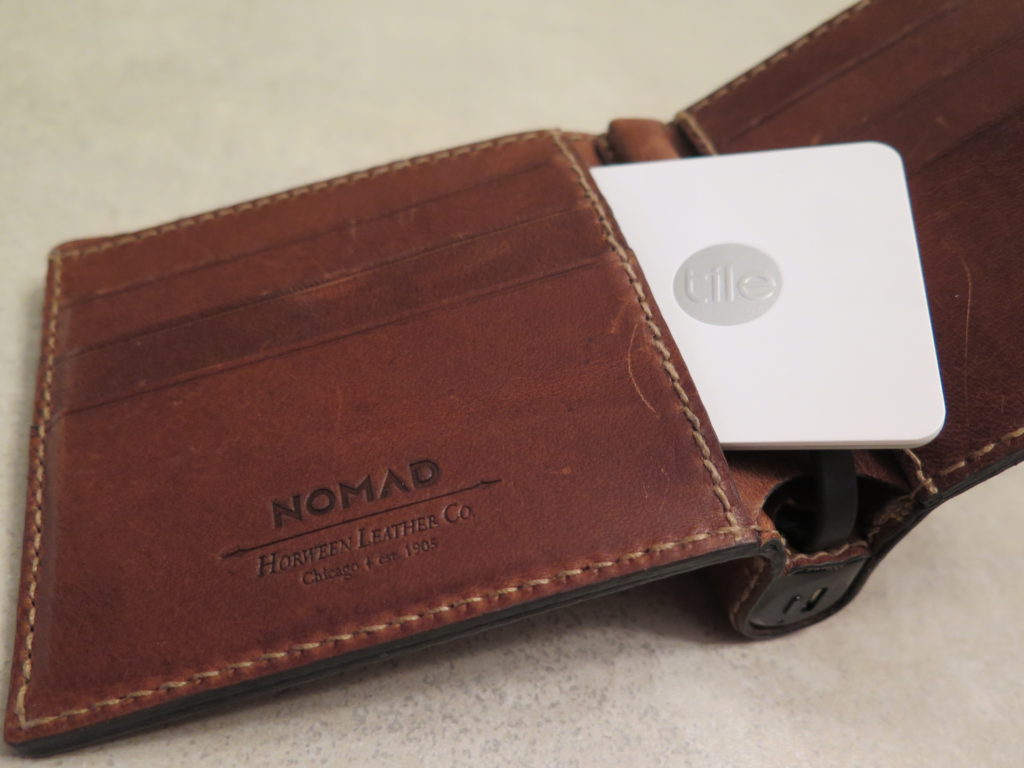 Overall, both the Tile Mate and Slim are great products. If you often lose your items, you'll love Tile. As long as you can afford to replace it every year, it's a great investment. Tile does offer a way to get free Tiles if you don't want to pay every year. You can get your own link, and if someone buys a Tile from your link, you can earn points that you can exchange for free Tiles. In fact, the link in this article to buy Tile is my own affiliate link. You can buy the Tile Mate for $25, and the Tile Slim for $30. You can also save some money by buying bundles. If you're looking for a easy and great way to track your items, Tile is one of the best options avalible.
Disclosure: iOSHacker may receive a commission if you purchase products through our affiliate links. For more visit our privacy policy page.