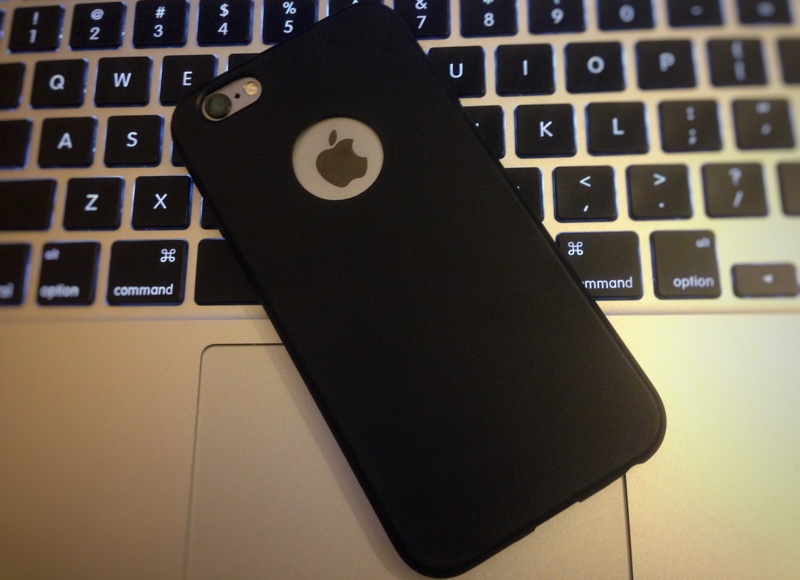 If you love the design of your new iPhone 6s and want to keep it shiny and scratch-less like new, then do yourself and your device a favor and buy a case for it. When it comes to cases there are many options out there, which offer different levels of protectiveness. Some iPhone cases focus more on the looks while sacrificing on amount of protection they provide, while others tend to be thicker and more robust to ensure maximum security from all sides. Today we are going to review Totallee's The Doberman case for you, which focuses more on the protection than the looks while still managing to look decent. If you're interested in just looks, then we recommend you check out Totallee's Scarf for iPhone 6/6s.
The Doberman comes in black color and is available for iPhone 6s, iPhone 6s Plus, iPhone 6 and iPhone 6 Plus. It covers the iPhone from all possible sides and features minimal cut outs for the camera, iconic Apple logo, speaker, headphone jack/mic, silent button and the lightning port. Apart from that the case fully covers the device, which includes the power and volume buttons. It even has raised lips on the front, so your device's screen won't touch the surface if you put the iPhone on the table upside down or drop it in that angle. This is something every iPhone case should do, but sadly that's not the case (no pun intended).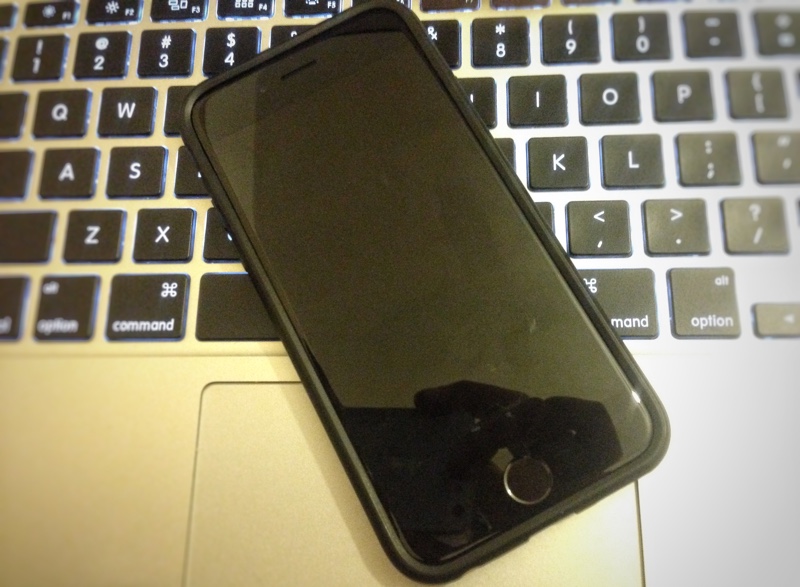 When it comes to the build, The Doberman is constructed to protect. It is made up of a thick rubber material, which gives decent protection from daily wear and drops, albeit makes the device look thicker. Despite being tough The Doberman is made up of soft material that not only gives a nice feel in hand but also provides good grip. Since iPhone 6s and devices with similar design tend to be slippery, having this case on will result in less accidental drops.
While we like the look and feel of the case, and the fact that it does a really good job at protecting the iPhone from all sides, there are some undesirable issues as well. Since the case features a cut out for the headphone jack, this will cause problems for some users who own certain third-party headphones. We tried headphones from Apple's Beats brand and the audio plug won't go inside despite our best efforts. This is not limited to a single model as we had the same problem with Beats Solo2 and urBeats. Both of which feature different styles of audio plugs. Although stock Earpods don't have this problem, this is going to be a big issue for users who prefer using third-party headphones.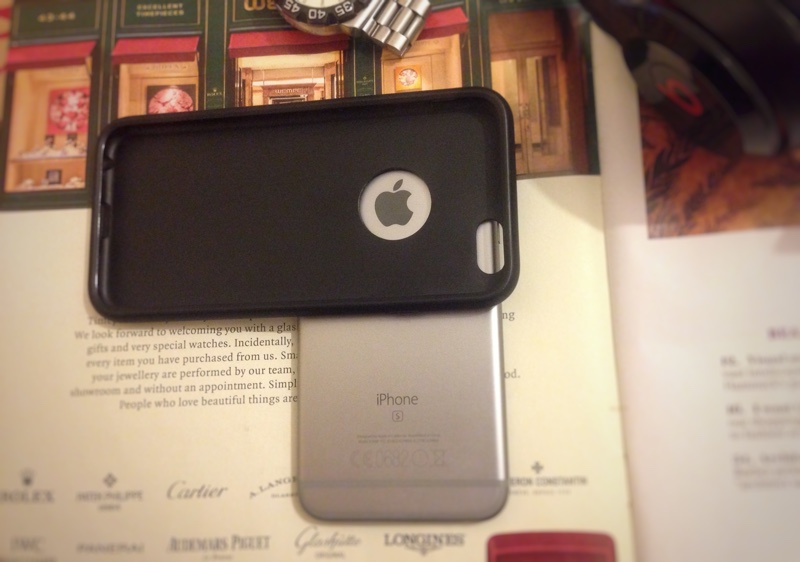 If you are looking for a sturdy and well built case that is both affordable and good looking, then go for The Doberman. It only costs $20 and is available for iPhone 6s, iPhone 6s Plus, iPhone 6 and iPhone 6s Plus. Buy it here (for 6s Plus go here).
The Good
Affordable price
Decent design
Raised lips for screen protection
Cut outs for camera, Apple logo etc
The Bad
Cut out too small for some third-party headphones
Only comes in black color
Disclosure: iOSHacker may receive a commission if you purchase products through our affiliate links. For more visit our privacy policy page.