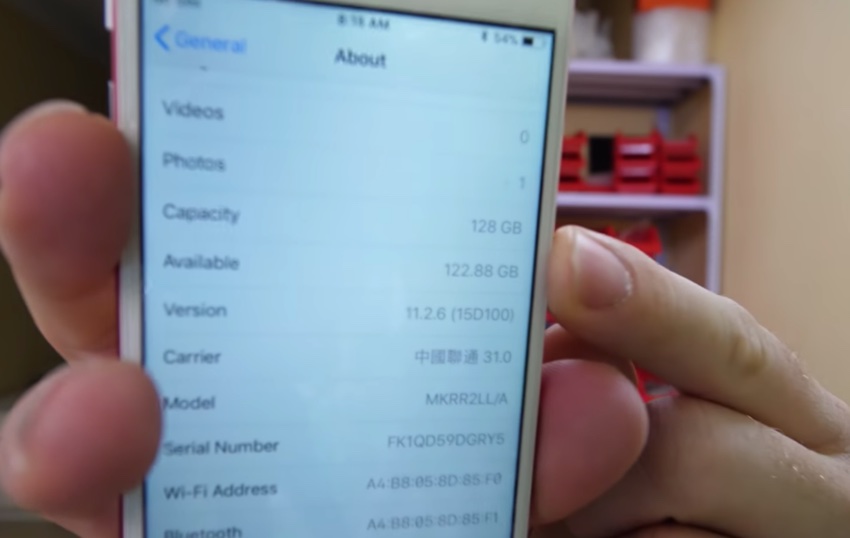 Remember the video from last year that showed Youtuber 'Strange Parts' adding a headphone jack to his iPhone 7? Well the same guy is back with another impressive video, this time around showing us how he was able to upgrade his 16GB iPhone's storage to 128GB. The 31 minute video shows in detail how he managed to upgrade his device's memory. According to the YouTuber this isn't something that is unheard of in China, and local shops are able to do this quite easily.
The iPhone featured in the video is an iPhone 6s. After completing the procedure that involves removing the flash chip and replacing it with the one with larger capacity, and then programming it to work with the iPhone, the video shows him holding the iPhone towards the camera. To program the chip and copy the contents of the original 16GB chip to 128GB one, a hardware called flash programmer is required.
The video is shot in Shenzhen, China and that is a major reason why he was able to acquire parts required for this procedure. You can watch the full video of upgrading a 16GB iPhone's storage to 128GB below.