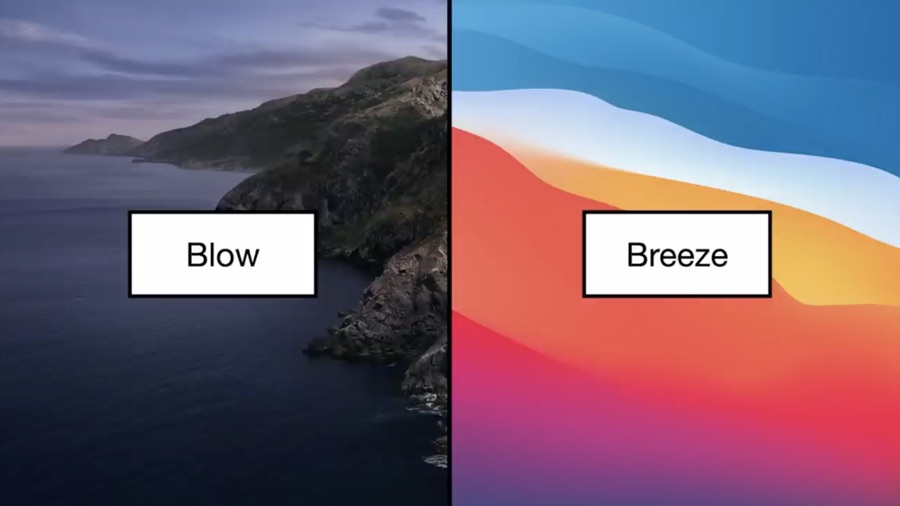 macOS Big Sur is one of the biggest updates to macOS in years. The upcoming software update for Mac brings a brand new iOS inspired user-interface that gives the whole macOS experience a different look and feel.
Of course that's not it as macOS Big Sur also brings many internal changes to the desktop operating system and kicks off multi-year transition from Intel based processors to its own ARM based Apple Silicone.
These changes are so big and important that Apple has finally moved macOS's version number from 10.x.x to 11.0. Something that has happened 20 years later.
While these are the most talked about changes, there's another noticeable change that macOS Big Sur users will experience after installing the update on their computers when it is made available in the fall.
Apple has nearly changed all of the alert sounds in macOS Big Sur. The new sounds are quite different than the sounds they are replacing, and we are accustomed to on our Macs for many years.
Now alerts like Tink are replaced by Boop, Blow by Breeze, Pop by Bubble, Glass by Crystal, Funk by Funky, Hero by Heroine, Frog by Jump, Basso by Mezzo, Bottle by Pebble, Purr by Pluck, Morse by Pong, Ping by Sonar, Submarine by Submerge. Even though sound has been changed the name for Sosumi alert remains the same in macOS Big Sur.
Listen to the sound comparison between macOS Catalina and macOS Big Sur alerts below.
Also read: 
Disclosure: iOSHacker may receive a commission if you purchase products through our affiliate links. For more visit our privacy policy page.