At its recent media event Apple announced three new MacBook Pro models. While two of the models feature revolutionary new Touch Bar and the Touch ID sensor, the third model, which is a 13-inch model lacks both of these features. This specific model is supposed to be a 'budget' MacBook supposed to cater those who need the Fn keys or cannot afford the $1799 model. Even though Apple is marketing the 13-inch non-Touch Bar MacBook Pro as a budget alternative to the more expensive Touch Bar equipped model, there are many red flags about that particular device everyone should consider before making the purchase. In this post we have pointed out why you shouldn't buy the non-Touch Bar 2016 MacBook Pro.
The Obvious: It lacks the Touch Bar and Touch ID Sensor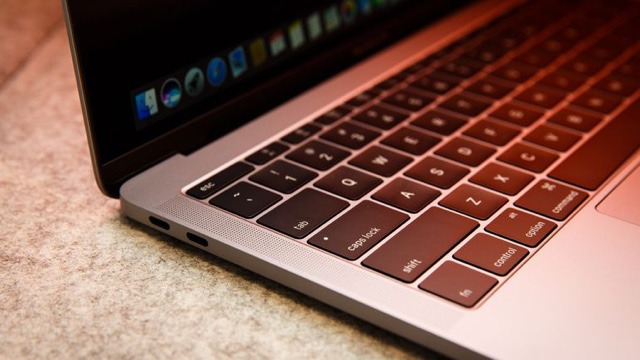 The biggest feature of the new MacBook Pros is the addition of Touch bar and Touch ID sensors. The Touch Bar changes the way we interact with our notebooks while the Touch ID adds a level of security when unlocking the device or performing online financial transactions. Sadly both of these features are absent from the non-Touch Bar MacBook Pro, as it simply features the old and outdated Fn key row. If you are someone who needs the Function keys for work, then this MacBook can be a viable option, however for the rest of us who have to spent a fortune to get this new device not having one of the biggest attractions of the new model is simply not an option.
Slower processor, graphics and RAM
The Touch Bar MacBook Pros come with a 2.9GHz dual-core Intel Core i5 Processor offering boost of up to 3.3Ghz. The non-Touch Bar MacBook Pro on the other hand has a core i5 processor that is clocked at 2.0GHz and offers a Turbo Boost of up to 3.1GHz. This is a significant difference when it comes to performance and something you should definitely consider before making a purchase. The non-Touch Bar MacBook Pro also has the older Iris Graphics 540 whereas the Touch Bar model offers the newer Intel Graphics 550 graphics chip. The new 2016 MacBook Pro with Touch Bar and Touch ID offers a base RAM of 8GB with a speed of 2133MHz. The non-Touch Bar MacBook Pro has the base RAM of 8GB too, however it runs at the lower speed of 1866MHz.
It only has 2 ThunderBolt 3 (USB Type-C) ports as opposed to 4
Unlike the previous generation, the new MacBook Pro does not feature a MagSafe charging port, USB Type A ports, SD Card Slot and HDMI port. Instead the Touch Bar models offer 4 Thunderbolt 3 (USB C-Type) ports, which is quite acceptable if we ignore the fact that users will need to buy adapters for most of their accessories. While the more expensive models have 4 Thunderbolt 3 ports, the non-Touch Bar model only has 2. This means if you are charging your MacBook with one port, you will only have one more port available for anything else you would like to do on your 'Pro' device, unless you are using a USB extension that adds a bunch of extra USB ports to your device. Also, the non-Touch Bar MacBook Pro has two microphones instead of 3 found in the Touch Bar model.
It costs more than it should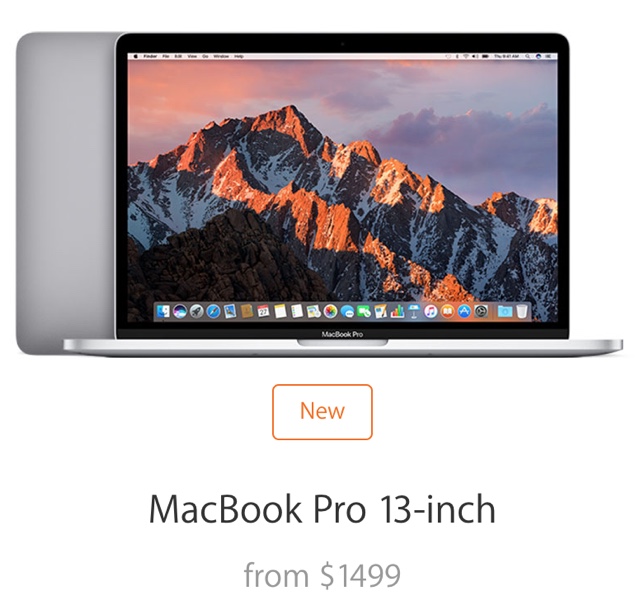 The non-Touch Bar MacBook has a base price of $1499 whereas the Touch Bar MacBook starts at $1799. Sure there is a big difference of $300 between the two models, but with that $300 you are getting so much more. You get 2 extra Thunderbolt 3 ports, a faster processor, faster RAM, better graphics, an extra microphone and not to mention the new Touch Bar and Touch ID sensor. When you compare the two models the $300 price difference doesn't seem justifiable. If Apple had priced this MacBook Pro model somewhere between $1199 to $1299, then we might have considered buying it. But at this price we would recommend adding another $300 to your budget or buying the 2015 MacBook Pro instead.
Disclosure: iOSHacker may receive a commission if you purchase products through our affiliate links. For more visit our privacy policy page.