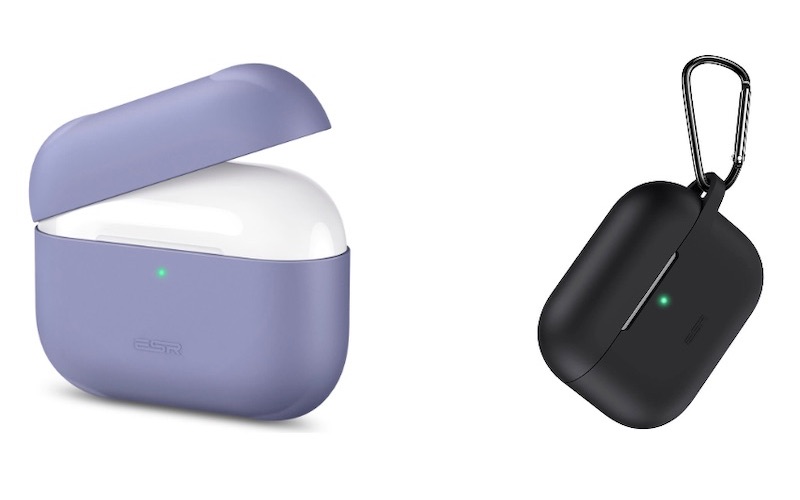 We have been hearing reports about Apple releasing a high-end model of AirPods with noise cancelling and other features before the end of this year. Until some days ago there were rumors that suggested Apple will announce these new headphones at an October media event. However that didn't happen and it looks like there's no media event plan for this month.
Despite no October event the rumors about the so-called AirPods Pro are still strong with pundits now speculating a late 2019 or early 2020 release. We have also seen alleged design leaks that show AirPods Pro with a wider case than the current model. Even Apple itself has accidentally leaked these in-ear noise cancelling headphones in iOS 13.2 beta release when it included an icon depicting the unreleased device.
In the continually developing story of 'AirPods Pro' we now have accessories from accessory maker ESR, which has released a cover and carrying case (via) for the upcoming high-end AirPods. The protective cases that are meant for these headphones are suitable for a device that has a wider charging case than the normal AirPods.
Interestingly ESR has not only announced these cases but it is also shipping them, which shows the confidence this case manufacturer has over its information regarding unreleased AirPods Pro. Either that or ESR just wants to grab some publicity before Apple actually releases these headphones, which might end up being totally unfit for these cases. Whatever the case it seems to be too early to determine the truth.
No matter when Apple ends up releasing these noise-cancelling AirPods, one thing is for certain that they are going to cost you noticeably more than the second generation AirPods that start at $159 without wireless charging case. We suspect Apple will price these headphones higher but will include wireless charging capability on the base model.
So would Apple release these new AirPods this year with a press release or will wait until March when it has historically held events to announce new products? Let us know your thoughts in the comments section below.
Disclosure: iOSHacker may receive a commission if you purchase products through our affiliate links. For more visit our privacy policy page.