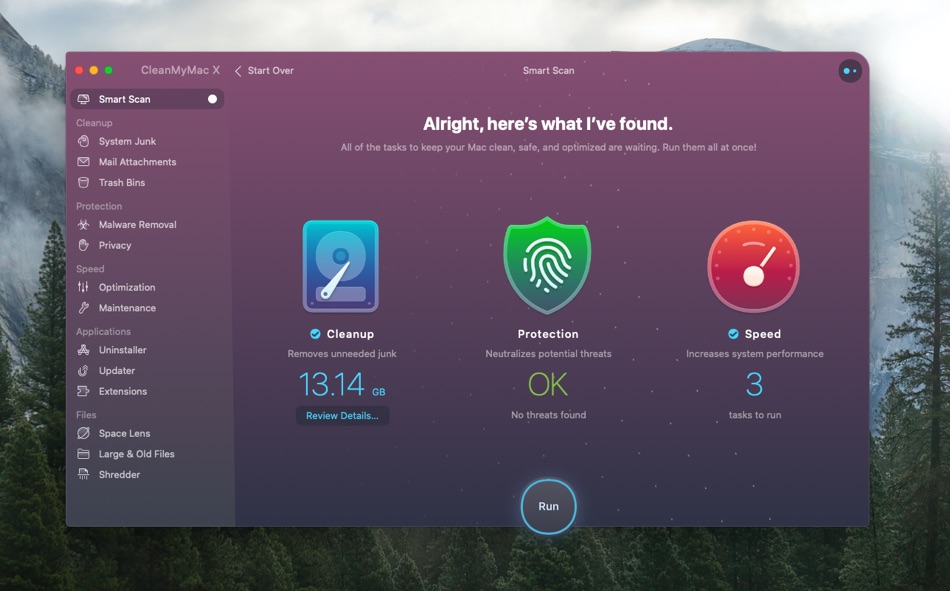 Macs come with limited storage, and if you happen to own an entry level MacBook, then chances are your computer came with only 128GB of internal storage. Having such low storage means that you run out of disk space often and are forced to important delete data such as apps, photos and other types of files that you would not delete otherwise.
To help you with your Mac storage issues we recommend the super useful CleanMyMac X utility from MacPaw. This amazing tool makes it possible for Mac users to free up GBs of internal storage space without even deleting the data that matters to them. With CleanMyMac X you can clean your Mac from unneeded files and as a result free up space and boost its performance. The best thing about CleanMyMac X is that it does not require you to get rid of your precious photos or applications.
So where does CleanMyMac X frees up disk space if not by deleting photos and applications. Well you may not know this but several GBs of your Mac's limited disk space is used by junk files that are of no benefit to you or your computer. This handy tool scans entire macOS and looks for these types of files, and gets rid of them for you.
CleanMyMac X specifically looks for unneeded and possibly outdated files that are stored in your Mac's storage, outdated caches, logs, useless localization and broken download files. It will also remove the clutter that is hiding in iTunes, Mail, Photos etc. Once it has completed the scan it shows you how much storage you can free up by deleting these unnecessary files from your system.
You get full control over what you want to delete and what you want to retain. Once you have unchecked the files you don't want the tool to remove you can hit the Clean button to kickstart the deletion process, which may take a few seconds to complete. Once CleanMyMac X has worked its magic you can see your available disk space has increased significantly.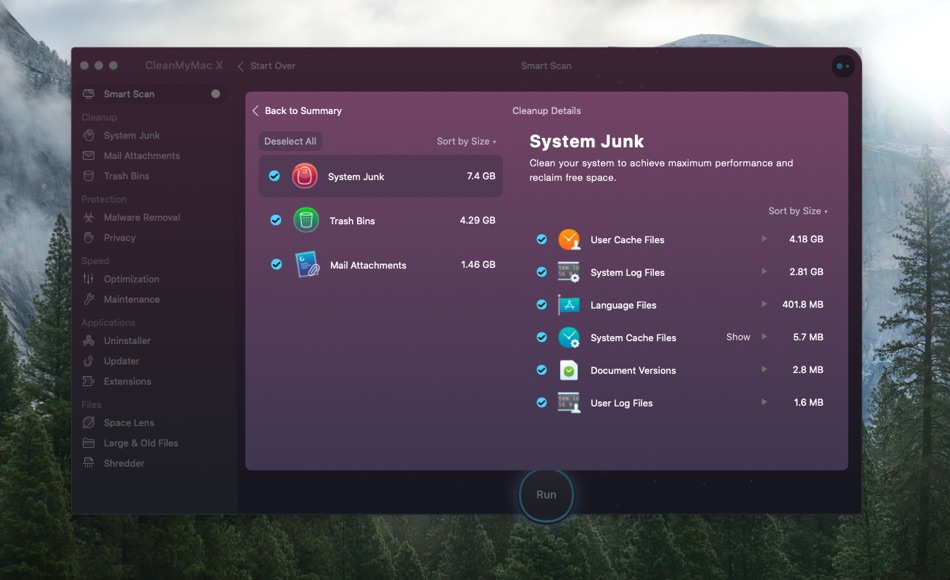 GBs of Freed Up Mac Disk Space
While normal disk scans help you get back a large amount of disk space you can even boost it even more by granting Full Disk Access to it by going to System Preferences – > Security & Privacy -> Privacy and ticking the checkbox next to CleanMyMac X option. After granting the permission scan your Mac again and this time CleanMyMac X will be able to free up even more disk space for you. For comparison, the tool was able to find 5.4GB of unneeded data in the first scan, however as soon as I granted it full access that amount of free space went to 13.14GB, a 7.7GB jump!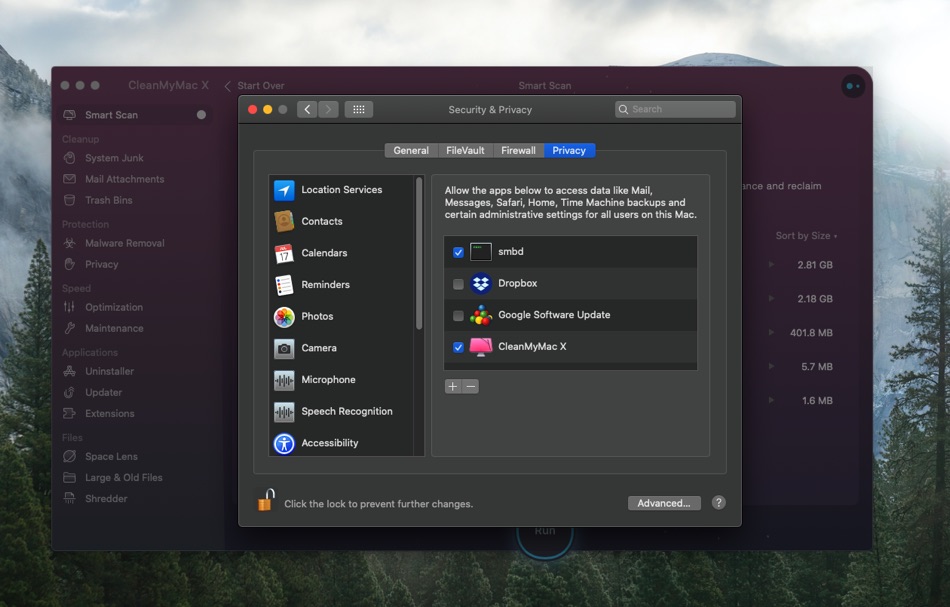 In addition to helping you free up storage on your Mac, CleanMyMac X can also be used to find potential threats on your machine. The tool will inform you if it finds any harmful files on your computer. It looks for malware, adware and ransomware.
Another handy feature of CleanMyMac X tool makes your life easier by letting you easily uninstall unwanted applications and their data from one place through the Uninstaller tool. You can use this tool to easily remove unwanted apps and even delete 32-bit apps that no longer work with macOS Catalina or later. It also has the Updated tool that makes it super easy to update apps.
Improved Mac Performance
So how does all this affects your Mac's performance? The simple answer is hugely! After cleaning up your Mac with this tool you will find that it is booting up 4 times faster than before, apps are 2.5 times more responsive than before and you have 5 times more disk space available for more important stuff.
CleanMyMac X is a must have tool that needs to be installed on every Mac. While you can free up tons of disk space with this tool on a single run, we also recommend that you keep it installed and run it on a regular basis to help your Mac stay in best shape.
You can download CleanMyMac X as a free download to try out its features. To unlock the full potential of the app you will need to purchase a 1 year license for a single Mac at a price of $39.95. A lifetime license on the other hand costs $89.95.
Disclosure: iOSHacker may receive a commission if you purchase products through our affiliate links. For more visit our privacy policy page.