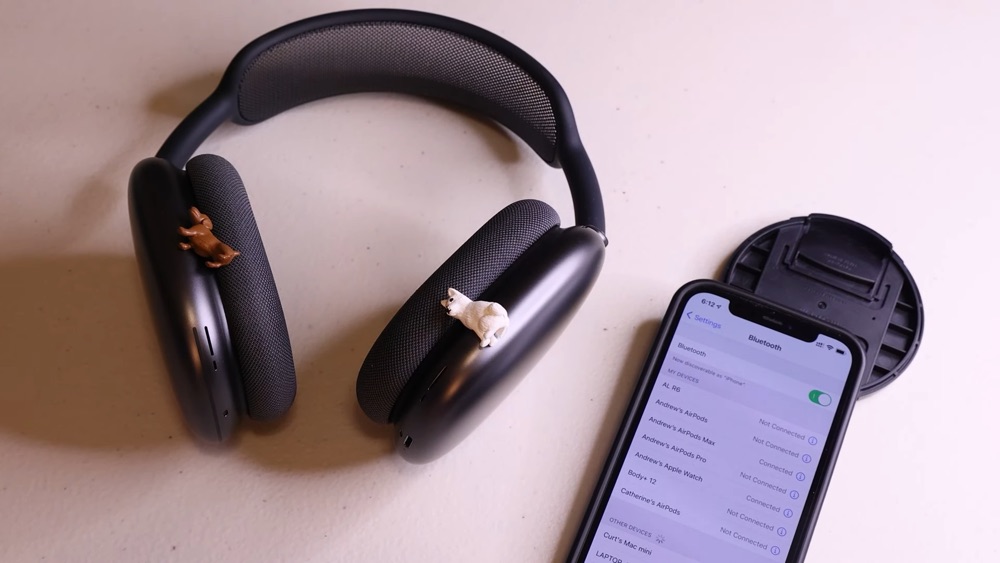 AirPods Max headphones have received fairly good reviews from the tech community however one of the things that almost every reviewer has a consensus about is how terrible their carrying case is.
The AirPods Max Smart case comes inside the box. Users are forced to use and carry this case around as it is the only way to put AirPods Max to sleep or low power mode.
Since there's no Sleep button on the headphones themselves, AirPods Max keep running and drain battery as long as they are outside the case and are only put to sleep when placed inside the Smart case.
Seeing how annoying all this is, YouTuber Emergent Technology decided to find out if there was a workaround that would enable AirPods Max users to put their headphones to sleep without having to use and carry around the Smart case. And luckily there is.
As discovered by the YouTuber AirPods Max uses magnets to detect if it is being placed inside the case. The magnets that are located on the back of both earcups are used to detect if AirPods Max is inside the case, at which point the headphones are turned off. They are turned back on as soon as the user takes them out of the case and the connection between AirPods Max's magnets and the magnets inside the Smart case is broken.
After finding out which magnets trigger the AirPods Max to turn off, the YouTuber tricked the headphones by placing two magnets right where the magnets that make AirPods Max know it has been placed in the case and turn off.
And as expected right when the magnets were placed on the headphones they went to sleep and got disconnected from the connected iPhone. This can be seen in the video where the headphones can be seen disconnecting from YouTuber's iPhone.
While placing two fridge magnets on both sides of the headphones to turn them off seems inconvenient and ridiculous, it does opens doors for third-party case manufacturers to design cases for the AirPods Max.
By designing their own 'Smart cases' third-party accessory makers can provide more protection to the expensive headphones and instantly become better than the official Smart case, as it is terrible with the protection part. On top of that they can do so without making their cases look like a bra or a ladies handbag, for which I am ready to pay any amount of money.
Disclosure: iOSHacker may receive a commission if you purchase products through our affiliate links. For more visit our privacy policy page.