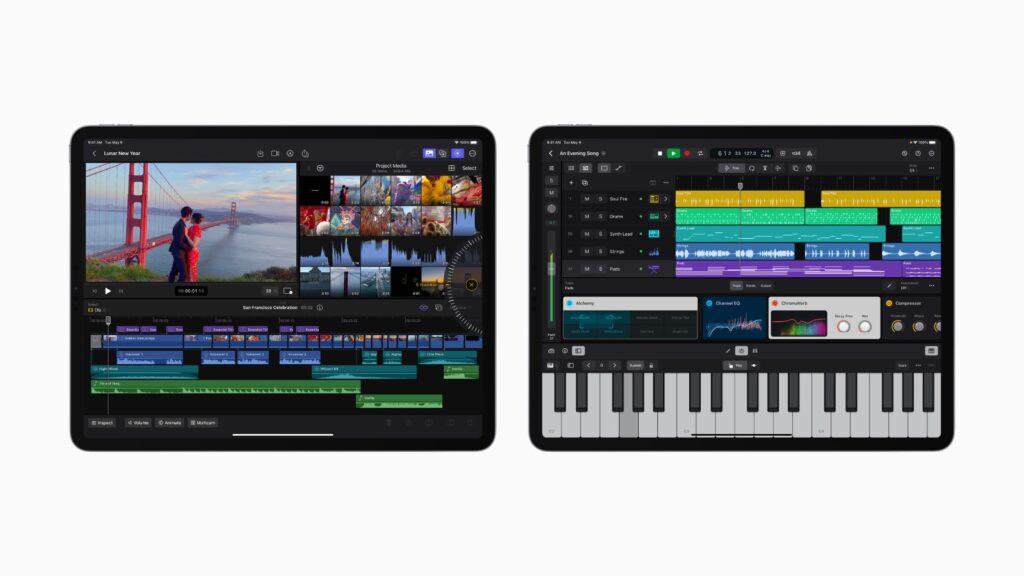 Apple has announced the launch of Final Cut Pro and Logic Pro apps for the iPad. The announcement was made through a press release. Apple says both of these apps will be available for download on May 23, and will be available via the App Store as separate subscriptions.
Both Final Cut Pro and Logic Pro will take advantage of multi-touch screen of the iPad, and give video and music creators powerful tools to edit their creations on the go.
This is a major release from Apple that will make many creators and iPad enthusiasts happy as they have been asking Apple to bring these professional video and sound editing apps to the iPad. This will also solidify iPad's position as a major content-creation device rather than just being a content-consumption device.
Final Cut Pro for iPad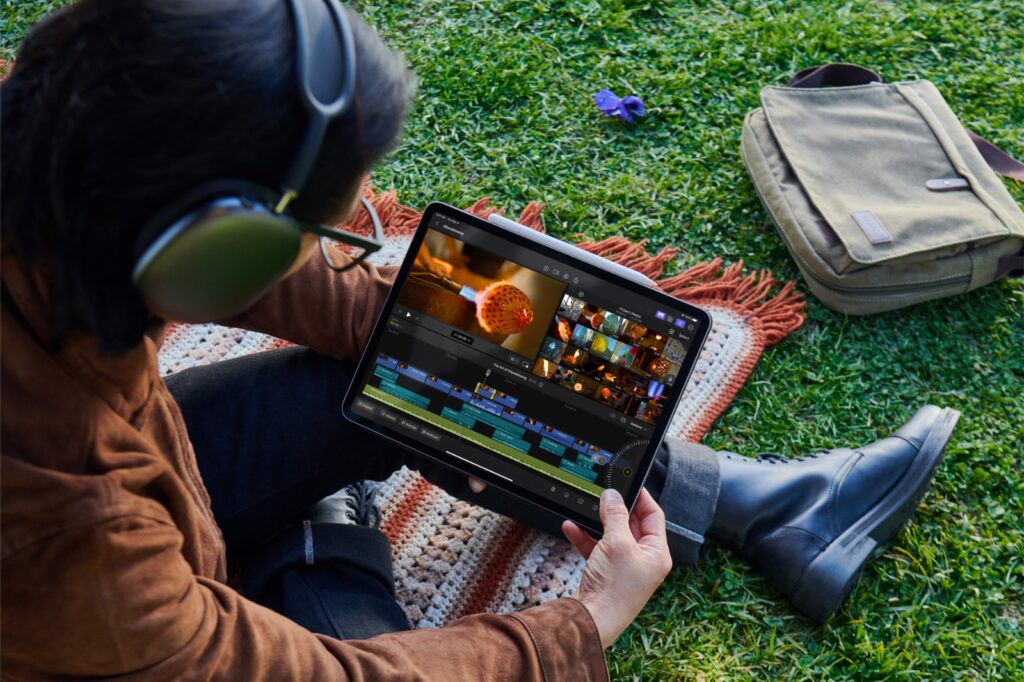 Final Cut Pro for iPad features all the tools that you would expect from Final Cut Pro. To make things easier on the touchscreen, Apple has introduced a new jog wheel, which is designed to make the editing process more convenient for users. Users can use the jog wheel to navigate Magnetic Timeline, make fast frame-accurate edits, and move clips.
Final Cut Pro features support for the Apple Pencil on the iPad and will have a feature called Live Drawing. This feature will allow users to draw and write on top of their video content with the help of Apple Pencil. The app will also support M2 iPad Pro's Apple Pencil 2 hover feature, which can be used to skim and preview footage easily. Magic Keyboard and Smart Keyboard Folio users are offered useful key commands.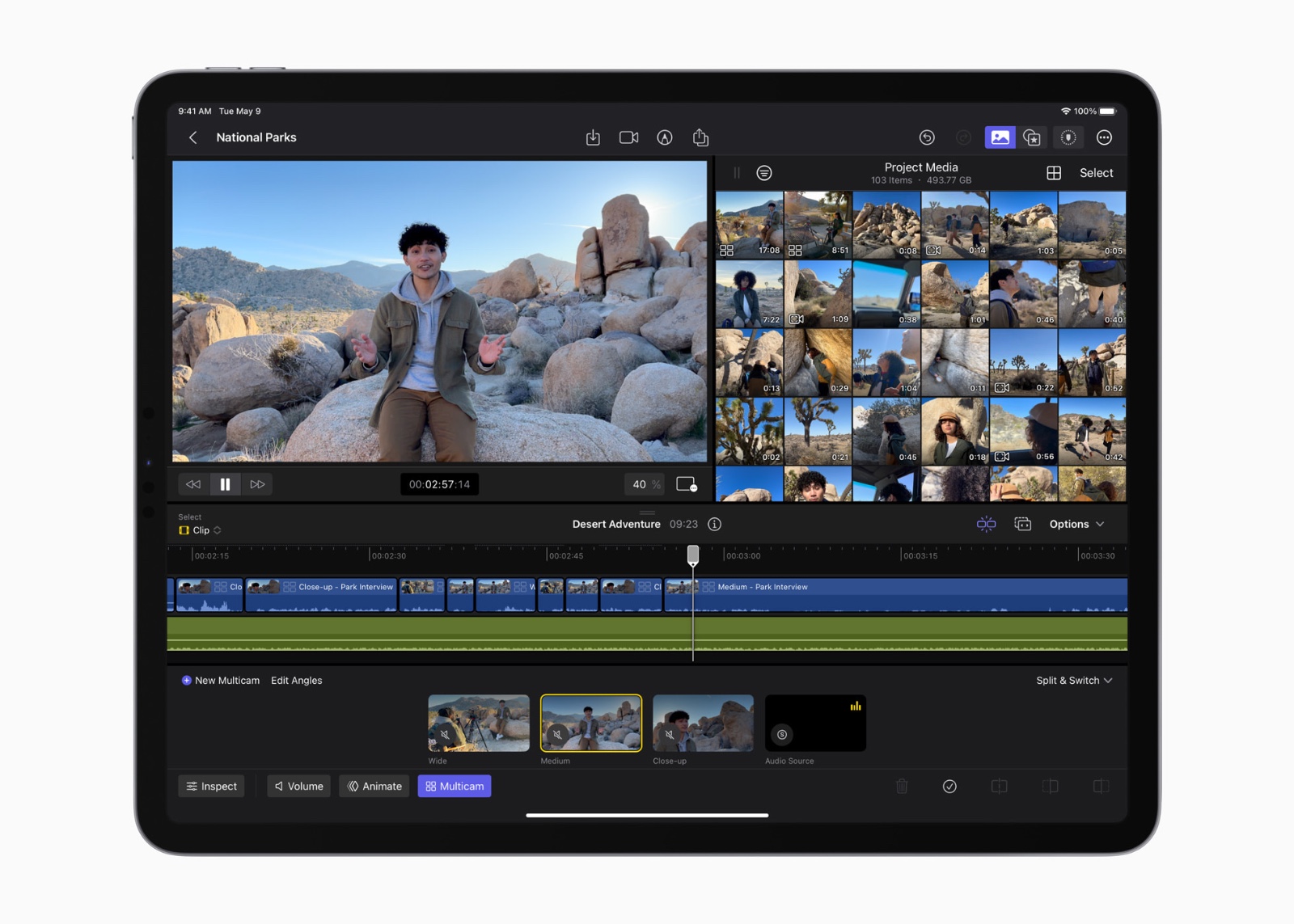 With the arrival of Final Cut Pro for iPad users will be able to capture footage and edit on the same device. In fact, they can also record footage using iPad camera directly into a project that they are editing. They can also manually control settings like focus, exposure, and white balance. They can shoot videos in any orientation and see available recording times, monitor audio, and more.
The new apps take full advantage of Apple Silicone. This allows the app to offer features like Scene Removal Mask, which lets users replace a background behind a subject without using a green screen. Features like Auto Crop and Voice Isolation will also be part of the tool, making users' workflow easier and faster.
Final Cut Pro for iPad will give users access to professional graphics, effects, and audio. Users will also get customizable animated patterns, HDR backgrounds, and professional soundtracks, which adjust to the length of the video automatically.
Final Cut Pro offers project import and export features as well. So users can import media from the Photos app or Files app. They can import projects that have been previously created in iMovie for iOS. iPad users will also get the option to export projects they have been working on in Final Cut Pro for iPad to Final Cut Pro for Mac.
Logic Pro for iPad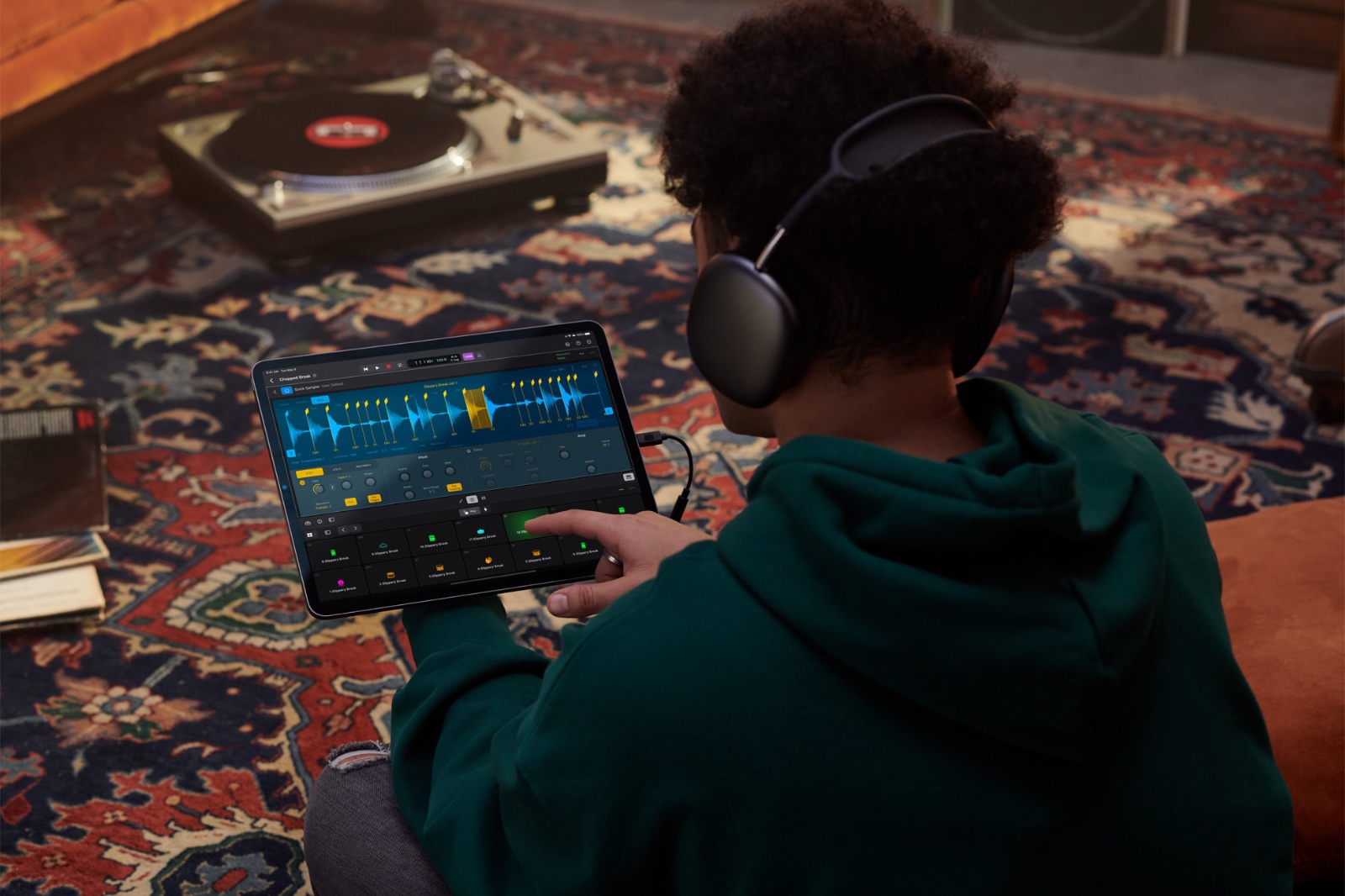 For music creators, Apple is bringing its professional music creation tool Logic Pro to iPadOS. The new tool will allow music creators to create and edit their music on the go. They will be able to take advantage of iPad's Multi-Touch screen and use gestures like pinch-to-zoom and swipe to scroll. Users will also be able to take advantage of iPad's built-in studio-quality mics to capture voice and instrument recordings.
Logic Pro app on iPad features a feature called Sound Browser, which makes it easier for users to see all the available instrument patches, audio patches, samples, loops, and plug-in patches in a single place to save time.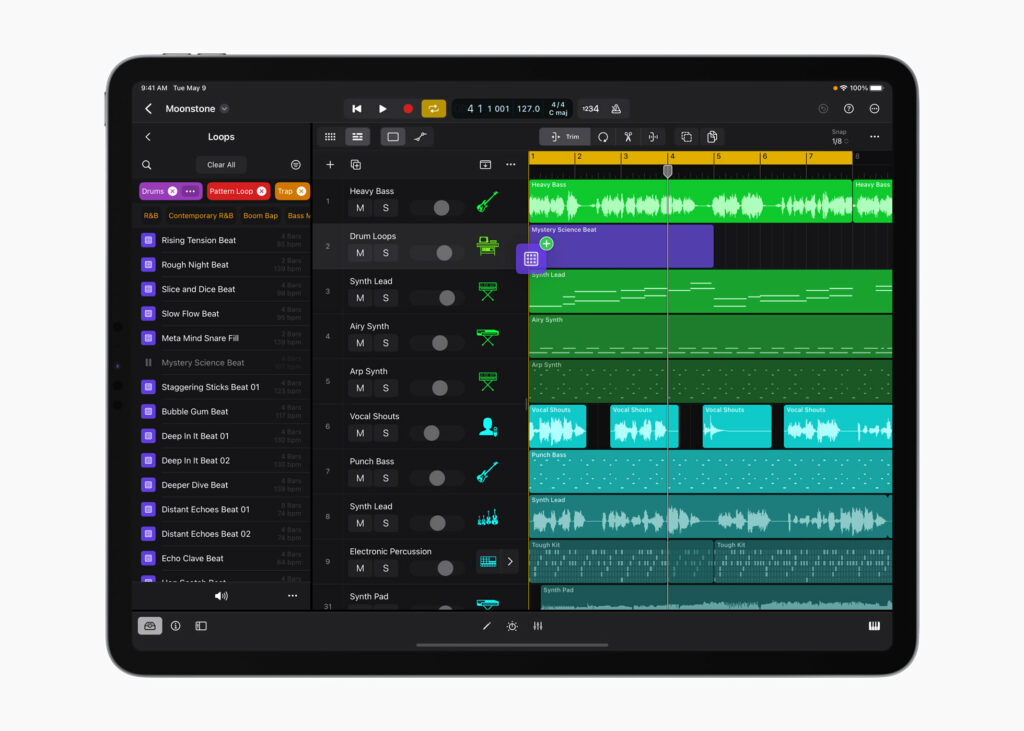 Other features of Logic Pro for iPad include 100 professional instruments and effects plug-ins like compressors, vintage EQs, and reverbs, which users can use to fine-tune their tracks. They will also have access to beat-making and production tools, a full-featured mixer, and the ability to import and export projects.
Pricing and availability
Apple says Final Cut Pro for iPad and Logic Pro for iPad will be available on May 23 in the App Store. Each app will cost $4.99 per month or $49 per year with a one-month free trial.
Final Cut Pro is compatible with iPads with M1 chip or later. Logic Pro will be available on iPads that have at least A12 Bionic Chip. iOS 16.4 or later will be required for the apps to run.