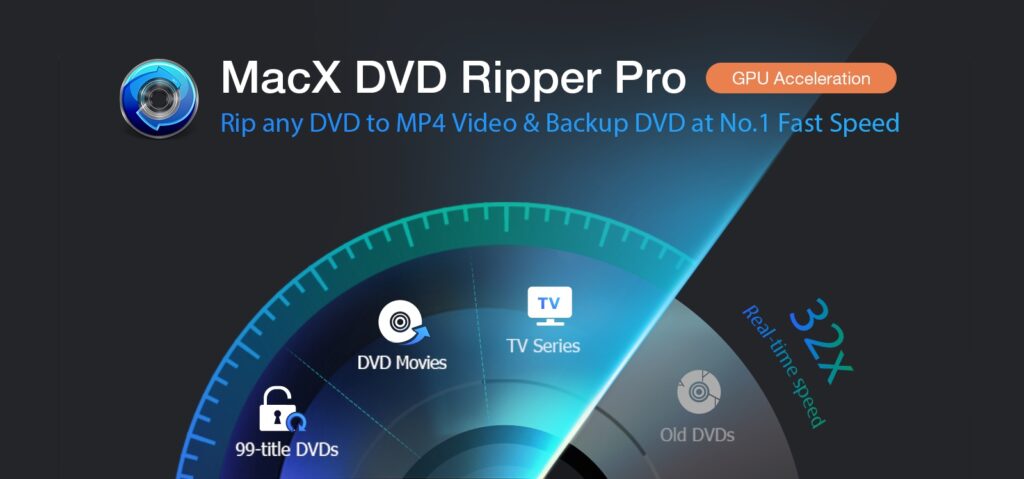 Most iPhone and iPad users have moved their digital lives to their iOS devices. We use these devices not just to capture photos and videos but also to store and playback our media. This shift has made many iOS users wonder if they can convert DVD to iPad or iPhone and bring their old memories to their modern devices.
The good news is this can be accomplished fairly easily with the help of DVD to iPad converter tools like MacX DVD Ripper Pro, which allow users to rip DVD to iPad/iPhone in just a few simple steps. With the help of this tool you can convert DVD to iPad or iPhone and enjoy old home videos, movies, and TV shows that you have DVDs of right at your home.
With the help of MacX DVD Ripper Pro, you can rip homemade and commercial DVDs to any format of your choice, including iPhone and iPad-compatible formats. Once you have ripped a DVD with this tool you can then transfer your converted videos to your iOS device along with other devices that support those formats.
MacX DVD Ripper Pro is a comprehensive tool that supports DVD conversions to a wide variety of formats. This includes converting old and new DVDs to popular formats like MP4, HEVC/H.265, H.264, MOV, FVL, AVI, MPEG4, QT, MP3, and more.
Perhaps the best thing about this DVD to iPad converter tool is that it can convert all types of DVDs including 99-title DVD, damaged DVDs, and even unplayable DVDs. The tool comes with over 350 preset profiles, which you can use to copy DVD to iPad.
The MacX DVD Ripper Pro tool takes advantage of technologies like Hardware Acceleration, Hyper-Threading, Multi-Core CPU Processing, and batch conversion to deliver fast and high-quality outputs. This enables it to convert a DVD in just 5-10 mins with no loss in quality.
With the MacX DVD Ripper Pro tool you can also back up your DVD to the hard drive. When doing so it can use a compression engine in order to highly compress DVD content to a compact size, so it won't take much disk space on your SSDs and Hard Drives.
Before your convert DVD to iPad format and transfer the movies onto your iOS devices, you can also use MacX DVD Ripper Pro's built-in editing tools in order to trim, crop, merge and add subtitles to your videos, which is an added bonus.
How to put DVD on iPad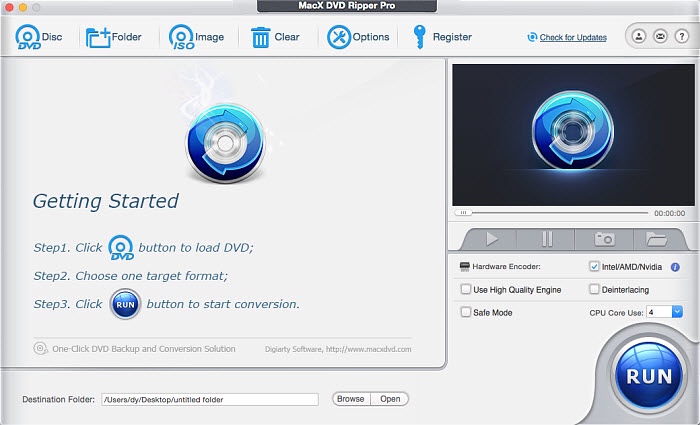 You can follow the simple steps below in order to convert DVD to iPad or iPhone and put your DVD content on your iOS device.
Step 1. First of all download and launch the MacX DVD Ripper Pro for Mac and insert your DVD into the DVD drive.
Step 2. Now that DVD has been inserted into the drive click on 'DVD Disc' button and import the DVD files. You can also load your DVD folder by clicking on the 'Path' button.
Step 3. Now select the output format in which you want to output your videos. For this tutorial, we will choose 'to iPad' so that DVD is converted to a format that is suitable for the iPad.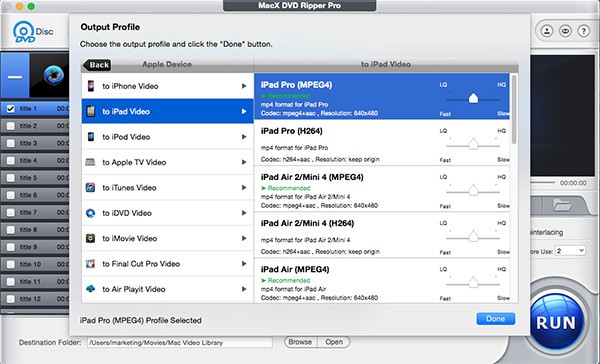 Step 4. Next, select the Output folder so that your output files are saved at your desired location. Once you're done click on the 'Run' button in order to start the ripping process.
After you finish converting DVD to iPad format, you can use Finder, iTunes, or a iOS transfer software like MacX MediaTrans in order to transfer your converted DVD to your iOS device.
To Conclude
Using a tool like MacX DVD Ripper Pro to convert DVD to iPad format and transferring your precious homemade videos to your iPad and iPhone is a necessary step for anyone who wants to preserve their memories for the future.
Now that DVDs have nearly become obsolete and most of us do not even have DVD players in our homes, it is about time that we rip old DVDs and store their content onto our iPads, Cloud services, and other digital platforms before that content is lost forever due to damage or getting lost.
Pricing and availability
You can download MacX DVD Ripper Pro for free from the official website, where it is available for both Mac and Windows operating systems.
The tool is offered as a free trial, and in order to unlock its full potential you have to buy a 1-year license for $34.95. A lifetime license is also offered at a higher price of $59.95.
MacX DVD is running a 13th-anniversary promotion where you can take advantage of up to 80% discount. You can learn all about the anniversary promotion here.