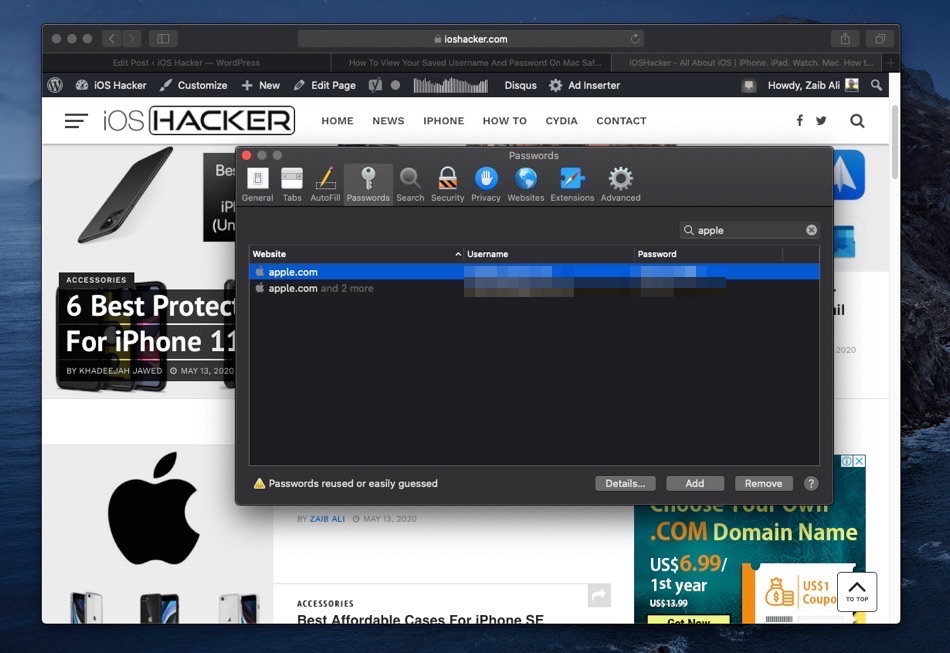 Apple has launched a new Password Manager Resources project on GitHub today. With this project Apple is looking to collaborate with developers of password manager apps to create strong passwords that are compatible with popular websites.
Apple's iCloud Keychain feature suggests strong passwords to the users that they can use to better protect their accounts when signing up in Safari browser on both Mac and iOS platforms. With this open source project it is hoping to build up resources and share them with other password manager apps.
Such a project and collaboration will help everybody and improve password suggestions for the users. Apple's own iCloud Keychain does a great job at suggesting strong passwords and storing them, however it is not perfect.
For example, some websites put a limit to how long a password can be, however if you are using iCloud Keychain suggested password you might pass this limit. There's no way for iCloud Keychain to detect specific requirements set by a website. This is one of the things Apple wants to change with this project.
Also read: How To View Saved Username And Password On Mac Safari
Apple says there are many benefits of sharing resources among password managers, which includes a chance for all password managers to improve their quality by taking advantage of a collaborative effort rather than each password manager working to achieve the same effect.
Apple also says by documenting these resources they can create incentive for websites to use standards that will improve their compatibility for password managers. So if all password manager are suggesting passwords that are longer than a specific length, then websites may not place limits on how long a password can be.
Lastly Apple says by improving the quality of passwords they can improve user trust in them as a concept.
You can find out more details about Apple's Password Manager Resources on GitHub.
Disclosure: iOSHacker may receive a commission if you purchase products through our affiliate links. For more visit our privacy policy page.