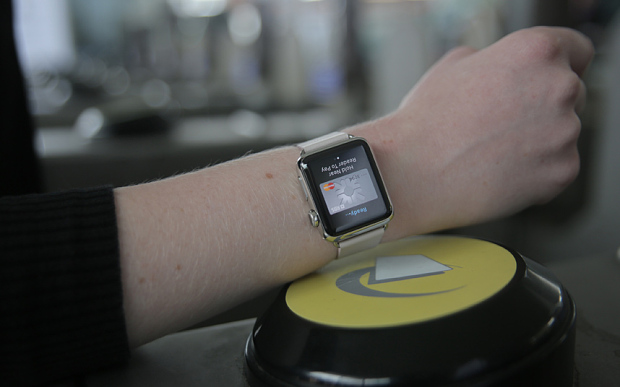 Following last year's US launch, Apple Pay has finally launched in the UK. The UK is only the second country to support Apple's contactless payment method, which allows iPhone and Apple Watch users to pay for things by touching their device to a payment terminal. In iPhone's case user has to authenticate the purchase with a fingerprint scan. The service at launch will be supported by major retailers and banks in the country, while the list is expecting to get bigger in the coming months. Initially banks that include Santander, NatWest, Bank of Scotland, Halifax, Ulster Bank, HSBC and others will support it.
Users will be able to use Apple Pay to pay at major UK retailers including Marks & Spencer, Boots, Waitrose and more. According to Telegraph more than 250,000 shops across the country will accept Apple Pay from the launch day. In addition to retail stores, Londoners will also be able to pay for Tube, Rail and Buses using their iPhone or Apple Watch. All they have to do is add their credit or debit card to their device and they are good to go.
While you should be able to add credit cards to the Passbook app, if you can't right now try changing the region of your device to the US. To do so, go to Settings > General > Language & Region and select 'United States' as your region. Once you have added your cards you can revert the settings back to UK.
As with any contactless payment method in the UK, you will only be able to make transactions of up to £20 at a time. Apple says this limit may increase to £30 in the coming months. Some of the well known brands that accept Apple Pay include Lidl, M&S, Post Office, Costa, KFC, Starbucks, Sunway, Nando's, JD Sports and more.
[Source and image credit:
Telegraph
]