Nearly three years after the release of previous iPod touch, Apple has finally released an update to the popular iOS device. The new 6th generation iPod touch now comes with powerful A8 chip and M8 motion coprocessor. This would allow the device to not only run faster but also support more graphic intensive games. The device has also received a much needed camera bump and now features an 8-megapixel iSight camera capable of recording slo-mo videos, time-lapse videos, burst mode for photos and more.
The A8 Chip is the biggest highlight of this refresh as it brings the 64-bit architecture to the iPod for the first time. The chip offers up to 10x GPU speeds and 6x CPU speeds. Apple has used the Metal technology on the chip, which will enable game developers to create console-style games for the device.
The company is also offering iPod touch 6th generation in new colors as it will be available for purchase in space grey, gold, silver, pink, blue and Product Red. In addition to that iPod Shuffle and iPod Nano are also being offered in new gold, blue and pink colors.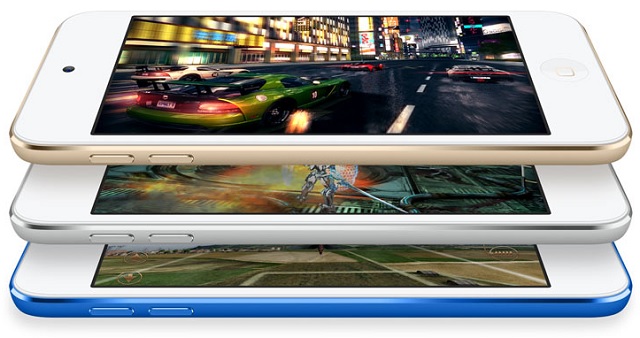 iPod touch 6th generation, which is now available for purchase comes with iOS 8, however it will be upgraded to iOS 9 once the software update is released later this year.
If you have been planning to get an iPod touch then now is the best time to get one. The device is not only powerful but also takes great photos, at least good enough to become your day-to-day camera. And with the features like gaming, Facetime, App Store, Apple Music and more it can become a great companion, especially if you don't have an iPhone. The only feature that's missing is the Touch ID fingerprint scanner.
iPod touch 6th gen. comes with 4 different storage capacity options. The 16GB model is available for $199, 32GB for $249, 64GB for $299 and 128GB is available for $399 at Apple's website.