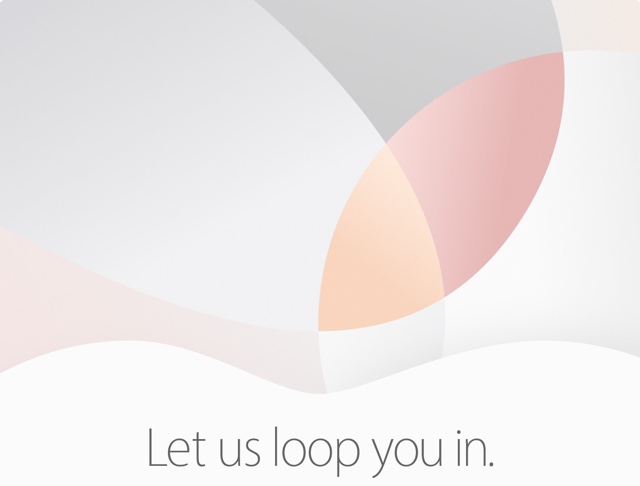 Apple has finally sent out the official invitations to media outlets, confirming its March 21st event. The event will take place at Apple Campus in Cupertino and start at 10.00AM local time. As previously reported the company is expected to announce a brand new iPhone dubbed as the iPhone SE, which is going to feature a 4-inch display along with a design that resembles both iPhone 6s and iPhone 5s in different ways. In addition to a new model of iPhone, the company is also expected to launch new iPad Pro 9.7-inch, which will replace the iPad Air lineup.
Apart from that a refresh for Apple Watch, new Macbook models and perhaps an update to iMac lineup may also be part of the agenda. Since Apple is also releasing beta updates for iOS 9.3, OS X 10.11.4, watchOS 2.2 and tvOS 9.2, , it may also release the software updates on the event day. Rumors also suggest a major update to iTunes will also be announced, with changes to improve the Apple Music experience for the users.
As usual we will be posting updates before, during and after the event, so stay tuned for more updates. We urge you to follow us on Twitter and Facebook for instant updates on articles. You can also add us on Apple News.