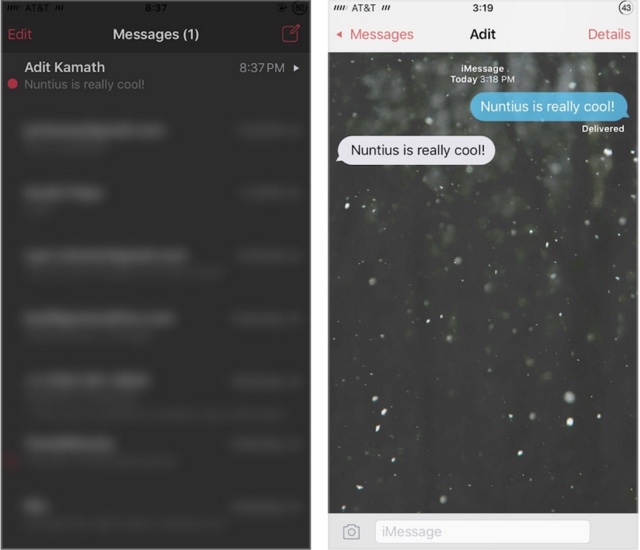 If you are looking for a Cydia tweak that not only allows you to change the way stock Messages app looks but also adds useful new features to it, then look no further than Nuntius tweak. With Nuntius you can customize the user-interface of the Messages app and get to personalize it according your desires. You can change background color, choose a background image for conversation pages, set different colors for chat bubbles, date colors and more.
While its visual customization features are enough for it to become a must have hack, Nuntius tweak also offers some other really cool features that you should check out. This includes the ability for users to pin conversations to the top of the list and make them un-deletable. You can even change the status of a conversation to read or unread by simply swiping on it. Nuntius also adds the feature that allows users to hide conversations, which can then be accessible through a secret gesture (holding the navigation bar).
In addition to all that Nuntius tweak also allows users to disable typing indicator, switch between SMS and iMessage by tapping and holding on the 'Send' button and load more messages at once.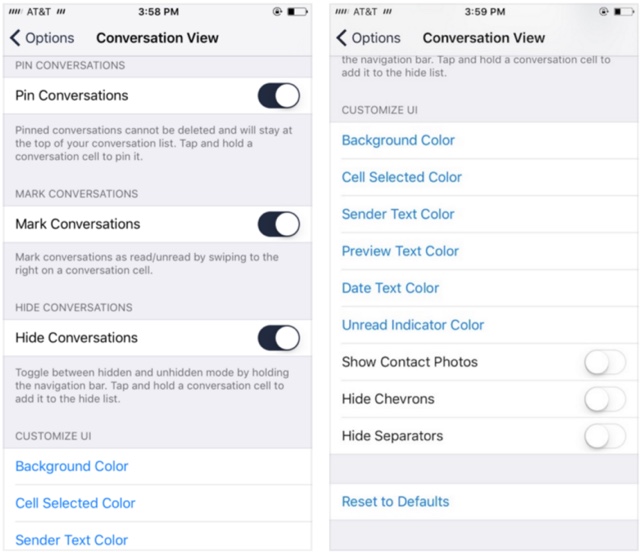 You can configure all the settings and features from tweak's dedicated Settings preference panel. It works with iOS 9, 8 and iOS 7.