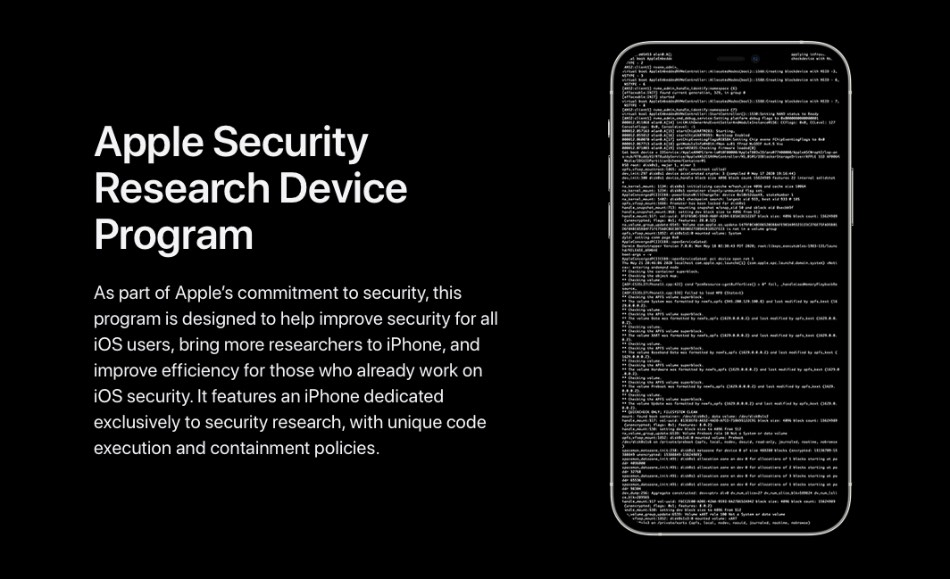 Last year Apple kicked off its Apple Security Research Device Program for developers who are interested in iOS security research. Through this program Apple provided rooted iPhones to security researchers with proven record exclusively for security research.
The provided iPhones featured unique code execution and containment policies that aided in research and finding security vulnerabilities in iOS devices.
The Security Research Device (SRD) is intended for use in a controlled setting for security research only. Shell access is available, and you'll be able to run any tools and choose your entitlements. Otherwise, the SRD behaves as closely to a standard iPhone as possible in order to be a representative research target.

-Apple
The Security Research Devices (SRDs) were provided for 12-month basis and they remained the property of Apple.
Now that 12-month period is ending later this year, Apple has started to take in new applications from developers and researchers who either want to get the SRD for the first time or renew their participation in the program.
You can apply to the Security Research Device Program by visiting the official page on the developers website here. Apple says the applications will close on October 1st, 2021. And if past is any indication, then the devices should start shipping to approved researches by late December.