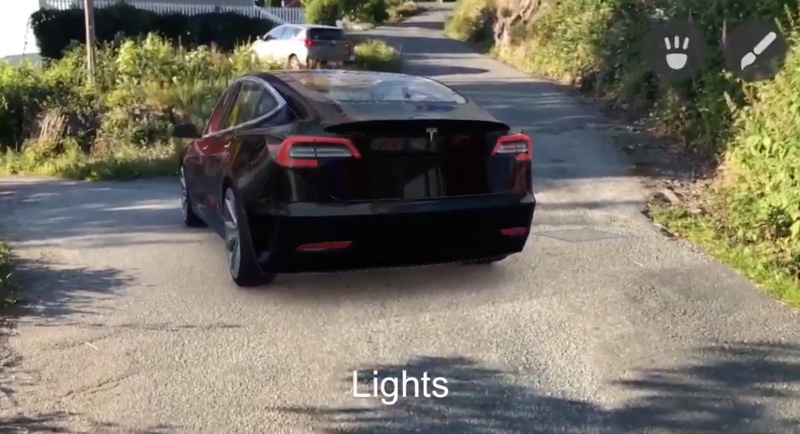 One of the iOS 11 features that we are super excited about is ARKit. For those of you who don't know, ARKit is a framework for developers that will allow them to create Augmented Reality based applications for iOS devices. Since ARKit has been released alongside iOS 11 beta, developers are already taking advantage of it to develop some mind blowing AR based applications.
One developer used the ARKit technology to write an app, which allows him to put a Tesla Model 3 on his driveway. The result is pretty impressive and more realistic than you would expect. The app not only places the car realistically on user's driveway but user also gets features like ability to change the color of the vehicle, turn on its lights, walk around to see how it looks from different angles and sides. Perhaps even more impressive is the fact that the user can even see the virtual car driving complete with shadows and textures that update in realtime.
This demo of ARKit capabilities has certainly got us excited. It is nice to see developers are getting creative and using ARKit that is not limiting to placing furniture in a room (although that is also quite useful and a fun thing to do).
We hope to see a bunch of awesome ARKit based Augmented Reality apps getting released along side iOS 11 in September. We will continue our ARKit coverage, so stay tuned for more.